Daily Outfit: What I'm Wearing Today
There are days when I just want to have some fashion fun… like wear a Fedora and sport some braids! I wore this Fedora and braid combination this weekend and I loved it. It was easy hair and an easy, quick do!
And when it comes to my fashion? Well… it's kind of cold today in Rhode Island, so I need to wear a blazer and jeans (I'm DYING for sundresses!).
I love this outfit because it's easy. I can chase the boys, but still feel comfortable heading out to a meeting.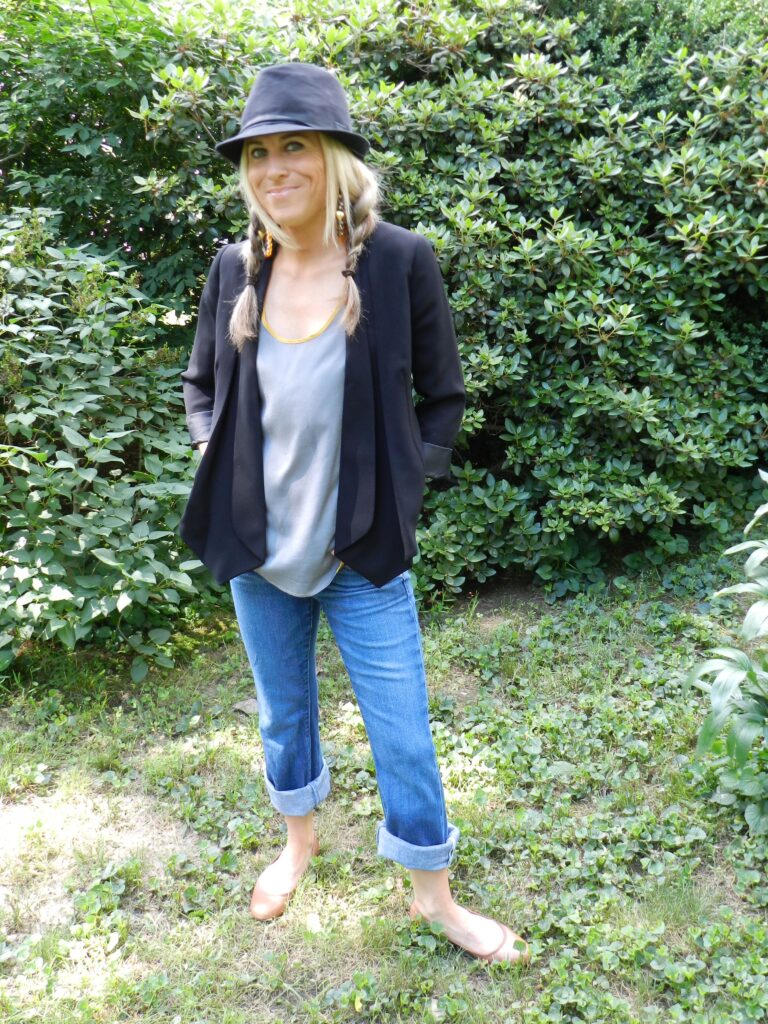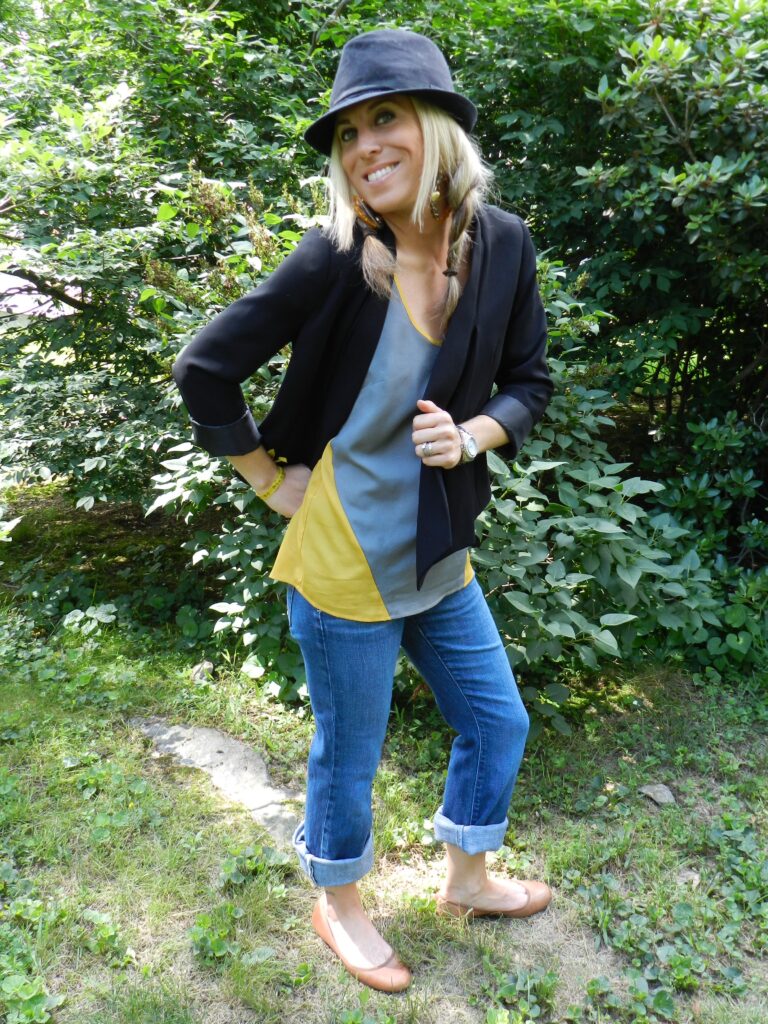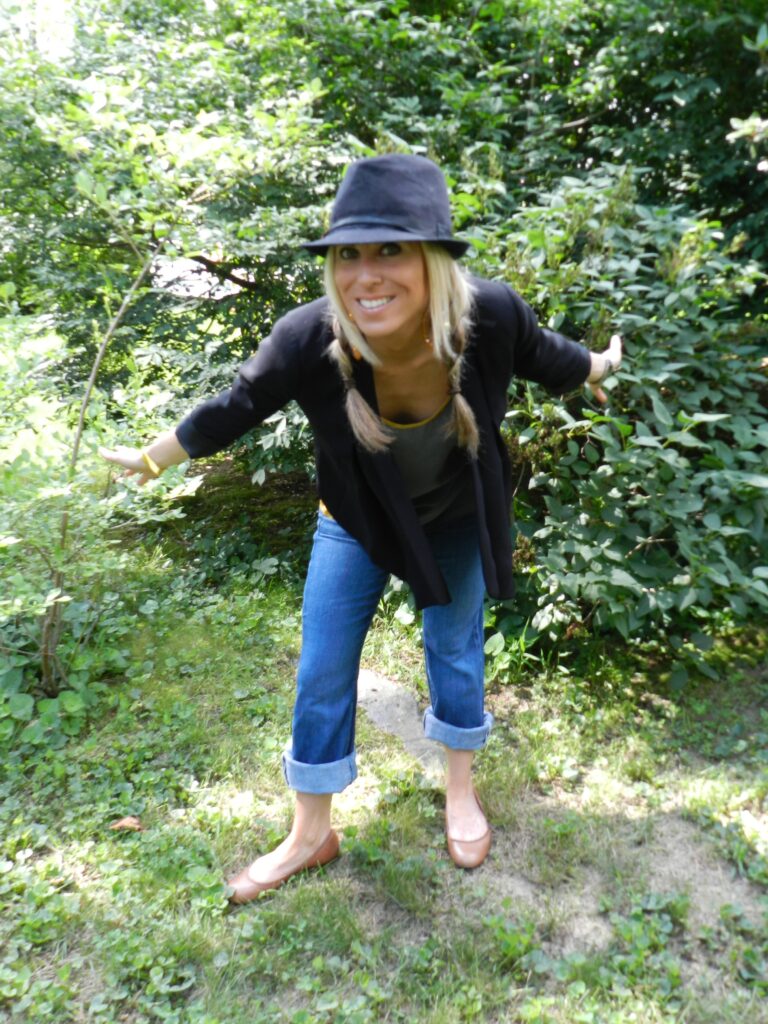 Fedora: T.J.Maxx – $12.99
Jeans: GAP 1969 Bootcut SALE $29.99
Blazer: Kohl's Lauren Conrad SALE $14.99
Tank: Target $17.99
Flats: Lands' End SALE $13.99