DIY Dog Collar for Wedding. In an effort to save a little dough (little known fact: weddings are expensive!), I decided to turn my search for the perfect wedding dog collars into a DIY project. My dogs needed to be a HUGE part of my wedding, so I wanted to make sure they looked the part, too! I love them so much and knew it was important to have them part of everything!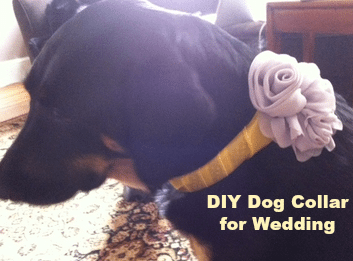 I figured, why spend a ton of money on dog collars in our wedding colors (yellow and gray) when the pups will only be wearing them for one day?
So, I went to Michael's and purchased yellow ribbon for the girls' collars and gray ribbon for Jethro's collar (cost: $3.99 each). Then I found two big flower barrettes to tie around the girls' collars (cost: $3.99).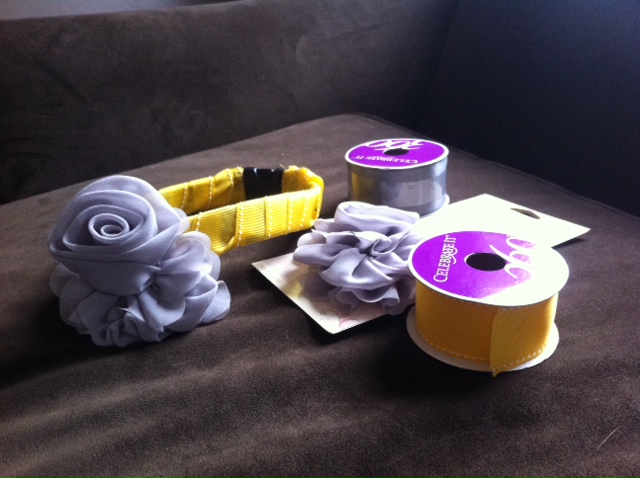 To test out my DIY project idea, I wrapped the yellow ribbon around a dog collar, tied the flower barrrette around it… and voilà! It was super easy to create and it didn't take long at all! I love projects that are simple and easy and most important, cheap! I love seeing how cute they came out!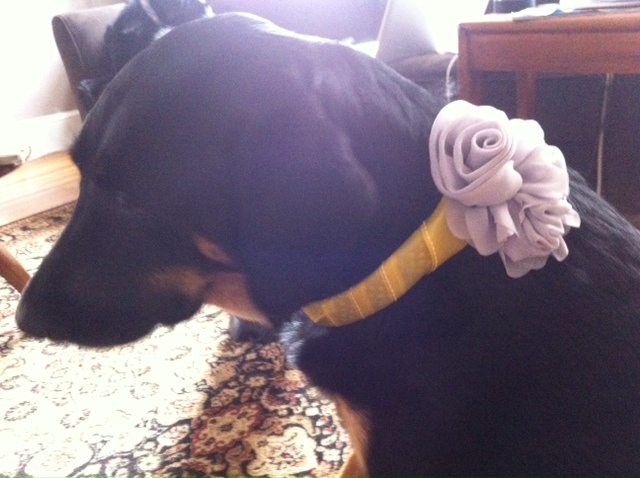 So, I spent about $12 and will have beautiful collars for our 3 dogs on our wedding day. Love!
DIY Dog Collar for Wedding! Spread the word!
I have to say, I will keep these forever! They mean so much to me and I really loved that I was able to have my dogs part of my wedding. They are so adorable and will forever be a beautiful wedding keepsake.