2014 Nissan Pathfinder basically has me at hello. Literally. If you know me in real life, you've been seeing me drive around town for the last 2 days in this beautiful baby… a Nissan Pathfinder. I'm BEYOND excited to be test driving it out for the week and taking my family on some winter adventures! I'm all about finding cars that will fit my entire family and (most important) are safe for us, too! This 2014 Nissan Pathfinder really did the trick for us!I can't wait to dish with you on what we love!!
2014 Nissan Pathfinder
How cool is this Pathfinder? Want to know what I love about it so far?
Premium interior design with high-quality materials

ample passenger room in all three rows

good fuel economy

user-friendly electronics interface.

look of it – love the sleek look of the car
Upon drop-off, I noticed a beautiful white box in the car filled with winter essentials for me, my husband and the boys… I mean – talk about feeling lucky!! Look at all of these goodies!!!!  Can't wait to try them all out!! YEAH!!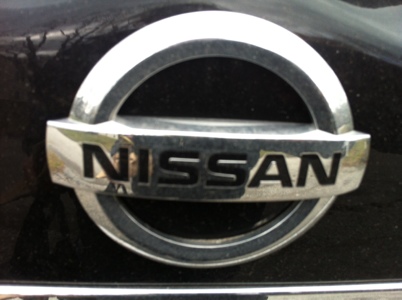 As everyone living in Rhode Island knows, this week has been one crazy weather week! Monday was snow and then an ice storm at night. The news was telling people to stay off the roads, so we obeyed and stayed put. The weather was horrible! I was curious at to how Tuesday morning school drop-off would be, but it was a piece of cake! The 4 wheel-drive worked like a charm and got us safely to school and back. Tuesday and Wednesday were rainy, yucky days… so I had the chance to test the Pathfinder out in true, utter rain. I am happy to report, everything was seamless. I felt safe, comfortable and steady.
More to come on 2014 Nissan Pathfinder
We have some adventures ready for this weekend! I'm excited for you to watch and be part of our weekend! I'm thrilled that they asked me to do this with our family. I can't wait to report back and give you my thoughts on it!! I feel that when it comes to a family car – you need to make sure it fits your family to a T! You want to make sure it's going to be the best it can be for you and your loved ones. You also want to make sure it gives you everything that you need. Cars aren't cheap – you invest in them. You want to make sure the investment is worth it! I've heard amazing things about Nissan – so I'm thrilled for this awesome opp!!
So stay tuned… !! I'm be reporting on social media, too!! If you're a Nissan owner – let me know what you think of your car! I'm curious as to how people feel and would love your honest feedback! So far I'm thrilled with the room and the spaciousness of it!! That was my #1 thing to look for with it!
Disclosure: Nissan sent me the Pathfinder to test drive for the week. Thank you for reading!