Date Night with Alex and Ben at StyleWeek Northeast
Last night I took out my Alex and my Ben for a special date night. I've been attending StyleWeek Northeast events all week and they've been asking me, "Can we go with you?" So last night, I brought them!
But, first! We needed to stop at Newport Creamery for shakes and burgers!
Then off to StyleWeek Northeast!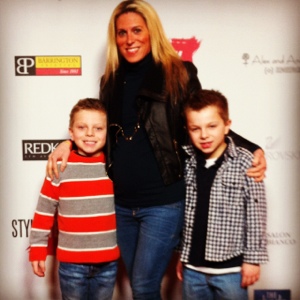 Pointing to Pop-up's Barrington Printing logo on the Step & Repeat!
Hanging out with the gorgeous Rosie, founder of StyleWeek Northeast!
Alex watching the fashions…
And then taping photos and videos of them for his other brothers!
We had a BLAST last night together!
Just what we needed!
A date night is always a good thing… especially with my little men!