Maternity Monday: Leather and Leggings
It's MONDAY… which means, it's Maternity Monday on my Mom Fashion Report.
Today it's all about leather and leggings.
Can you tell I'm a mom of 4 boys with a basketball hoop and chalkboard behind my back? There wasn't a space in this house to shoot my video and photos without having something "crazy" in the background. Fortunately all moms understand. 🙂
The boys are home from school today because their school is out, so we've got some places to go and some people to see. I wanted to wear something totally casual, but also chic. I opted for a comfy, yet trendy look.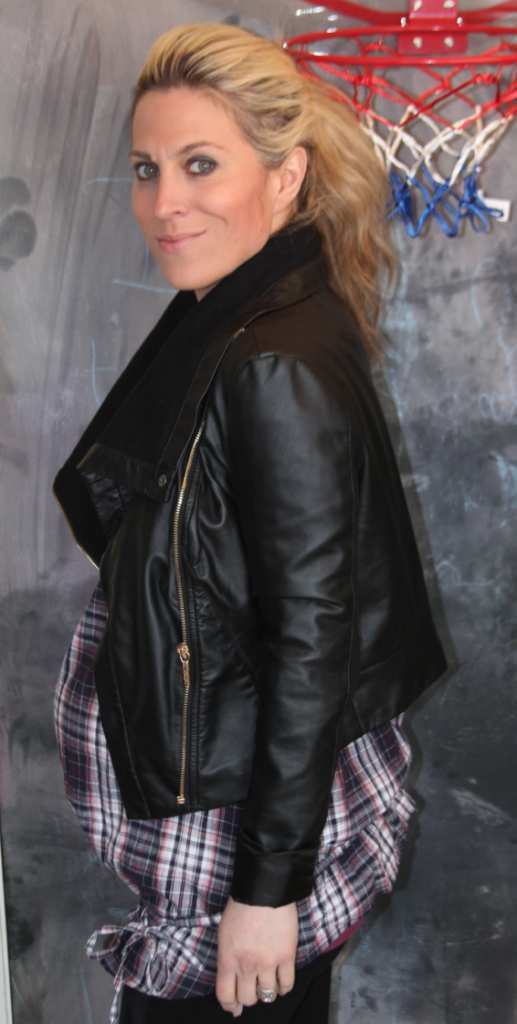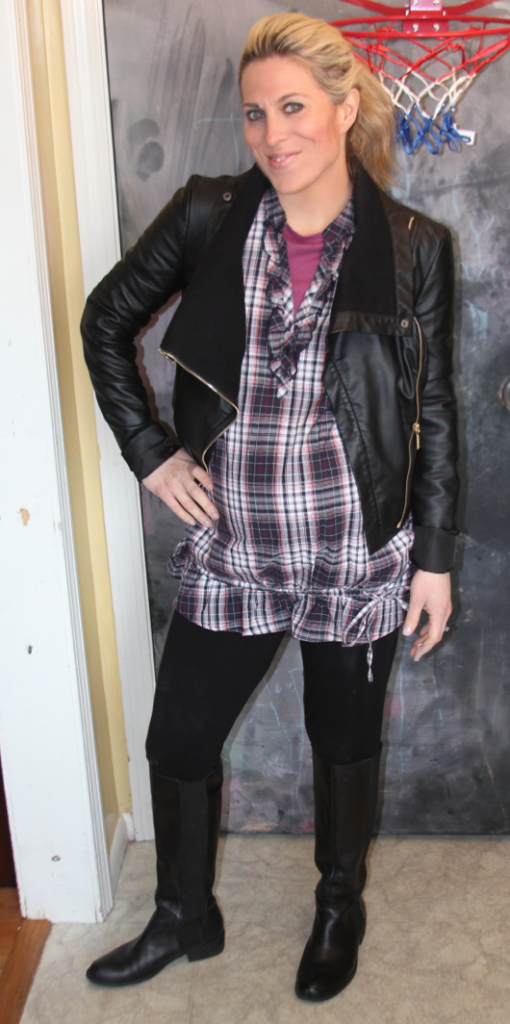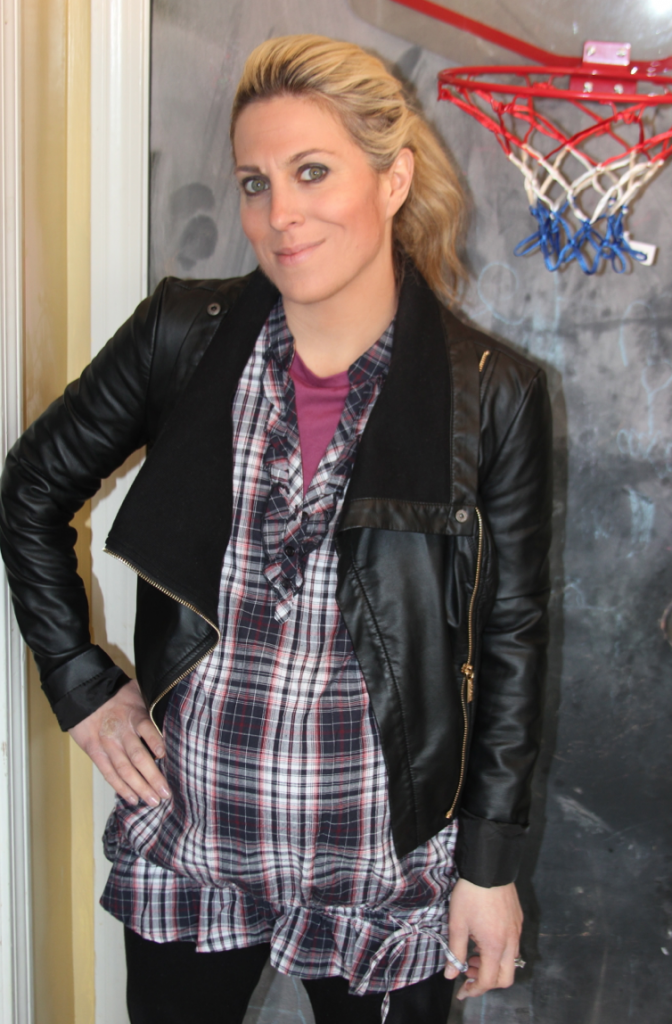 Get this look:
Leather Jacket: Kardashian Kollection
Leggings: Thyme Maternity
Plaid Blouse: Thyme Maternity
Boots: Lands' End