I started a series called – Bumps & Babies – this year for my pregnancy. I'm all about trying and checking out some of the coolest baby gear items out there! I was blown away by BellyBuds and really excited to do a BellyBuds Review!  Music for the Womb is one of the most amazing things in the world.  I have been having a ton of fun trying products out during my pregnancy – especially loving the products that are geared specifically for me and Victoria.
BellyBuds Review
Well… I've been LOVING Bellybuds for my Victoria during my pregnancy! Bellybuds are specialized speakers that gently adhere to the belly and safely play music and sounds directly to the womb. A baby's hearing is fully developed in utero at about 20 weeks and studies have shown that memories begin at 30 weeks. Whether it is music, soothing sounds or even loving voice messages, Bellybuds are a convenient and effective option for playing audio to the womb.
Here's how I use mine and my full BellyBuds Review
Feature BellyBuds Review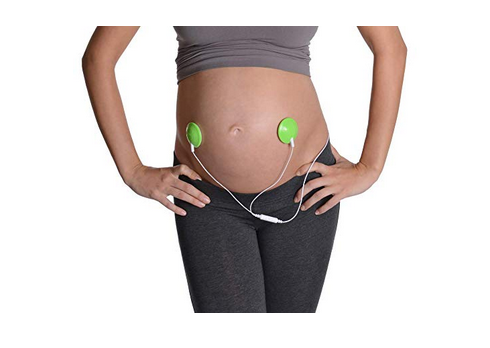 ★ PLAY MUSIC AND CREATE MEMORIES – A baby in the womb can hear at about 20 weeks and memories start at 30. BellyBuds baby-bump speakers allow you to safely play music and messages from loved ones directly to the womb from your iOS, Android or any standard audio device.
★ PERFECT PREGNANCY GIFT FOR FAMILIES – celebrate your new baby-to-be with a gift to Mom and give loved ones far and near the ability to send loving messages to the new addition to the family.
★ PORTABLE AND DISCREET – Play music or messages to your bump whether you are at the office, going for a walk or relaxing at home. Our SafeBond hydrogel adhesives allow you to attach BellyBuds directly to your belly and adjust based on baby's position.
As you can tell, they are SUPER easy to use. I think it's such a wonderful way to bond with your baby and also send them some soothing and beautiful sounds and music. I hope you enjoy this BellyBuds Review!
Definitely worth checking out!!