Daily Diary: Baseball Practice in the Kitchen #LifewithBoys
My boys love sports.
Swimming takes up all of our attention in the fall/winter months, and as soon as spring rolls around – baseball becomes on the top of our sports list.
Alex has become obsessed with practicing and trying to be as good as he can be. I think he's gunning for his big brother… but he won't admit that openly. 😉
Matt bought nets last night at Toys R Us for them to practice with OUTSIDE. Well, this morning… as I was working quickly and quietly in the living room, I heard Alex say to Matt, "Put it a little further back so I can aim better for the net."
Um. WHAT?
I peeked around the corner to find Alex (along with his little brothers cheering him on) and Matt practicing some pitching. They were all so excited about it…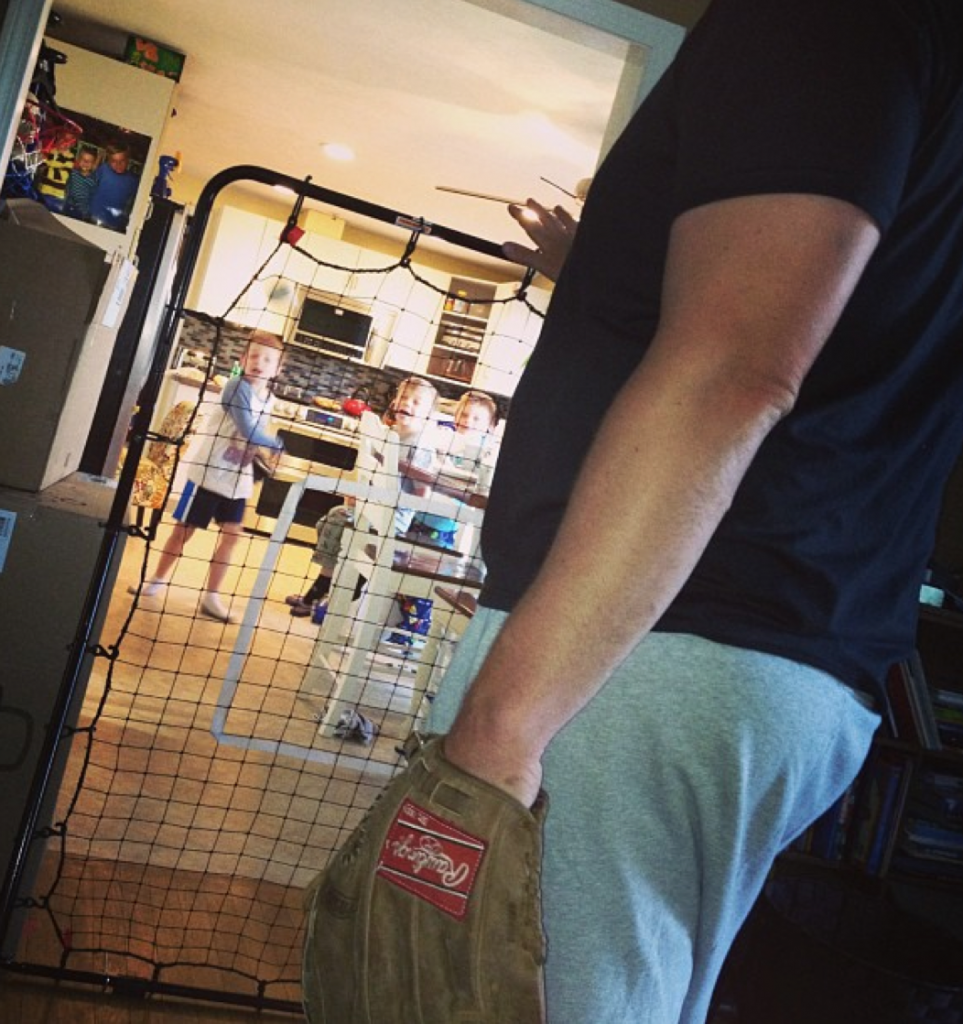 Mama mia. 🙂