Twitter Party TONIGHT with @gapNsnap at 8PM (ET) #gapnsnap

We're excited to be hosting a Twitter Party with gapNSnap tonight!
What is gapNsnap!!??
gapNsnap is taking a fresh approach to solving a problem shoppers face. The dreaded Out of Stock. Believe it or not, almost 1 in every 10 products you go shopping for are not on the shelf when you want them. Have a look around next time you are shopping. You will be amazed by the number of holes on the shelf.
The founders of gapNsnap are retail veterans who understand the frustration this causes. We've spent our careers trying to solve this problem but couldn't… until the smartphone came out. Now, with your help, we can see the problem, reward you for your time and help fill the "hole on the shelf".
gapNsnap is proud to call East Tennessee home. We've brought together a diverse group of developers, who represent some of the best talent in North America, to bring you gapNsnap.
Every day – Any retailer with a shelf tag – Within the U.S. – Period
AMAZING, right!!??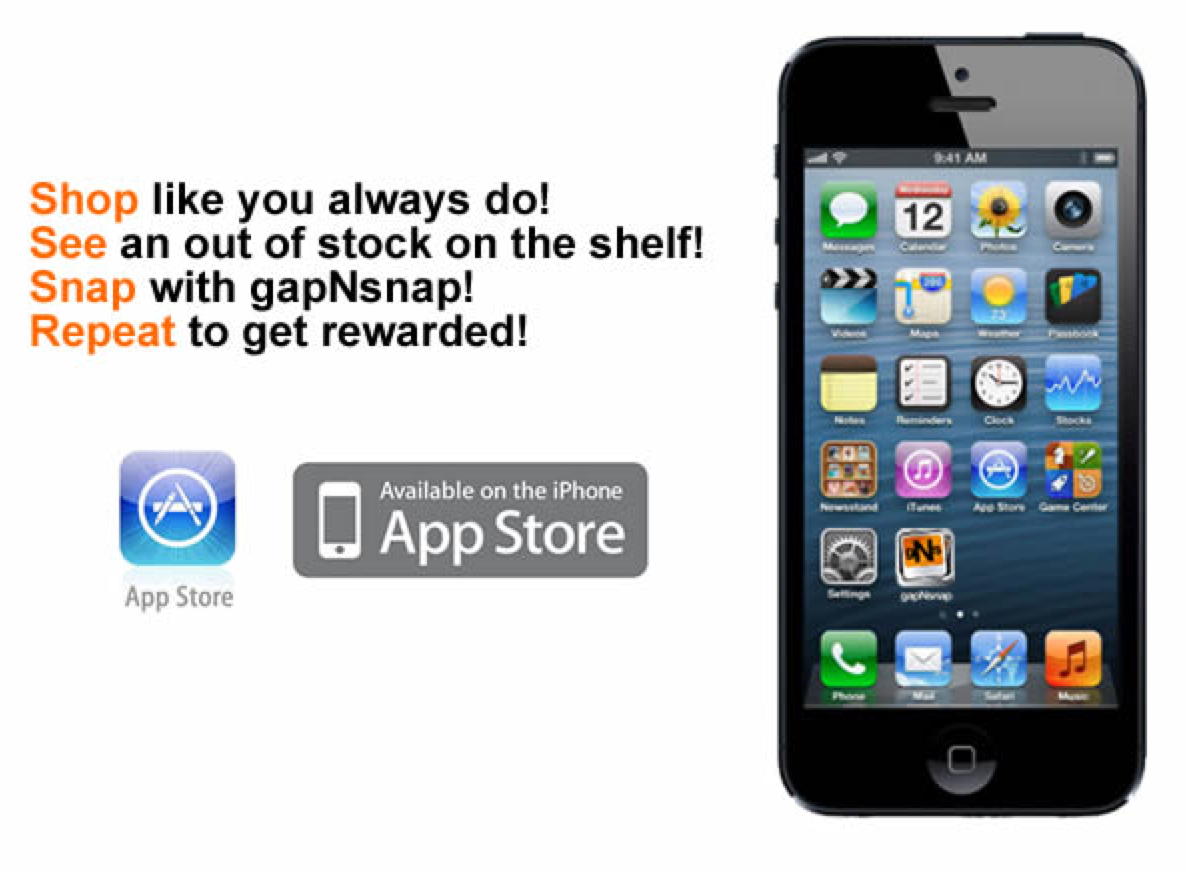 DETAILS:
TIME – 8PM (ET)
HOSTS – @AudreyMcClellan and @VeraSweeney
HASHTAG – #GAPNSNAP
TWEETGRID – http://tweetgrid.com/grid?l=2&q1=%23gapnsnap&q2=from%3AAudreyMcClellan+OR+from%3AVeraSweeney+OR+from%3Agapnsnap&q3=YOURHANDLEHERE&htag=gapnsnap
PRIZES!!!!
NO RSVP!!!!