How to Discover the Downy Difference
When it comes to laundry, I'm ALL about making sure my clothes smell delicious and are as soft as they can possibly be. My laundry-secret has always been Downy. I've been using Downy for years and years… I even remember doing my laundry in college and teaching my roommate the beauty of Downy (she had never done laundry before!). For me, it's always been that go-to product to make my clothes soft and smelling great.
Well… I had the opportunity this week to show my readers how to discover the Downy difference because there IS a definite difference in your clothing when you use Downy. Downy sent me a fun kit with Ultra Downy with SilkTouch and Downy Unstopables, along with a plain tee, to try them out and see the difference in the touch and feel and smell.
I thought it would be fun to bring your through my Downy laundry process to show you first-hand the Downy difference…
Pretty amazing when you see and touch and smell the final product.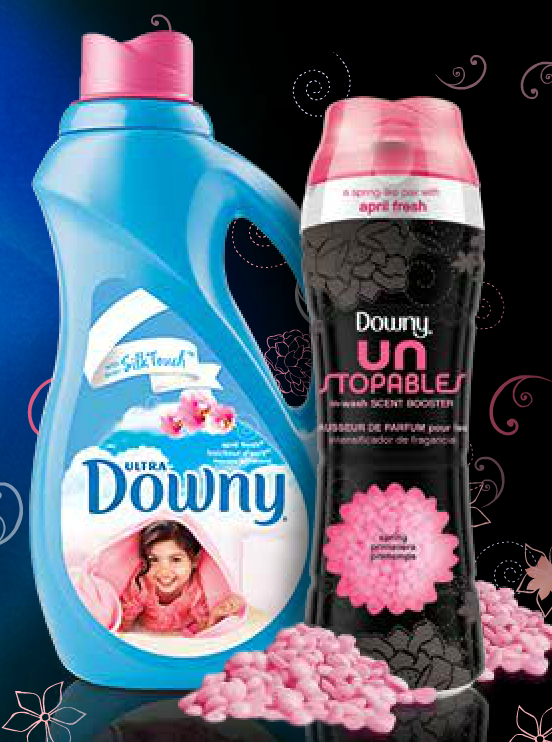 You can see the difference. Ultra Downy with SilkTouch makes sense because you spend a lot of money on clothes and all it takes is a little Downy to help them stay looking newer for longer. Downy preserves fabric over just detergent alone.
You can also feel the difference with Ultra Downy with Silk Touch because of its softener formulation. It infuses fabrics with a silky softness that makes your everyday fabrics feeling FABULOUS!
You can smell the difference. Downy Unstopables contains scent molecules called perfume micro-capsules that provide a long-lasting scent. These capsules burst with rubbing or normal movement – like walking – to give you that extra-extra burst of scent freshness throughout your day. My FAVORITE is using them on your sheets!

GIVEAWAY TIME:
Want to Discover the Downy Difference on your OWN!!??
Win a Downy Difference Kit! It includes Ultra Downy with SilkTouch, Downy Unstopables, a tee and a $50 gift card that they can use to buy more clothes to transform with Downy.
Just leave me a comment why you LOVE Downy!!
I will choose a winner Monday, June 24th at 5PM (ET).