Is it OK to get a birthday cake when your birthday is tomorrow?
My beautiful grandson Henry is 5 years old TODAY.
But he wasn't 5 YESTERDAY.
Problem is that my daughter Audrey called her Dad yesterday with an impromptu dinner invitation to celebrate Father's Day evening at one of our favorite restaurants, Tweet's, in Bristol, RI.  And, while there, why not have a little early birthday celebration for Henry?
Well, because Henry was not 5.  He was 4.  And his reticence at such a celebration warmed my heart and my soul for his preciseness, accuracy, exactness of turning 5.
But Audrey ordered the little cake anyway, and after the "Happy Birthday" song by all the waitresses and the applause of everyone in the restaurant, Henry settled into maybe this isn't so inaccurate after all…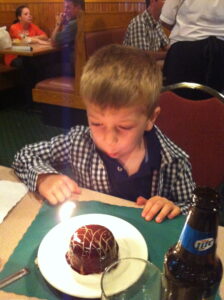 There were, of course, wishes to be made.  And my favorite photos of all – the candle patiently awaiting the concentration and actual wishes…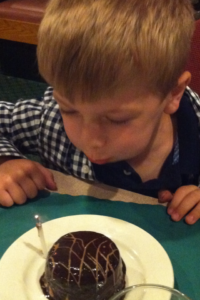 And that glorious moment when wish meets candle!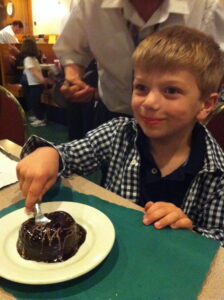 The sheer joy of it all combined with the OK, I'll take this awesomeness even though I'm not really 5!  Yet!  And the I love chocolate look!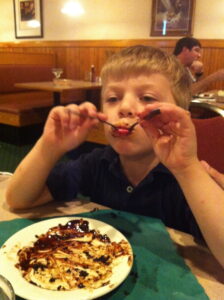 Mixed with the all inhibitions are gone when it comes to being 4 or 5 years old… just a few hours difference, anyway!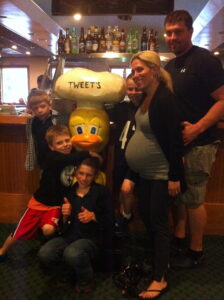 The family photo documentation that Henry is 5… or, almost 5!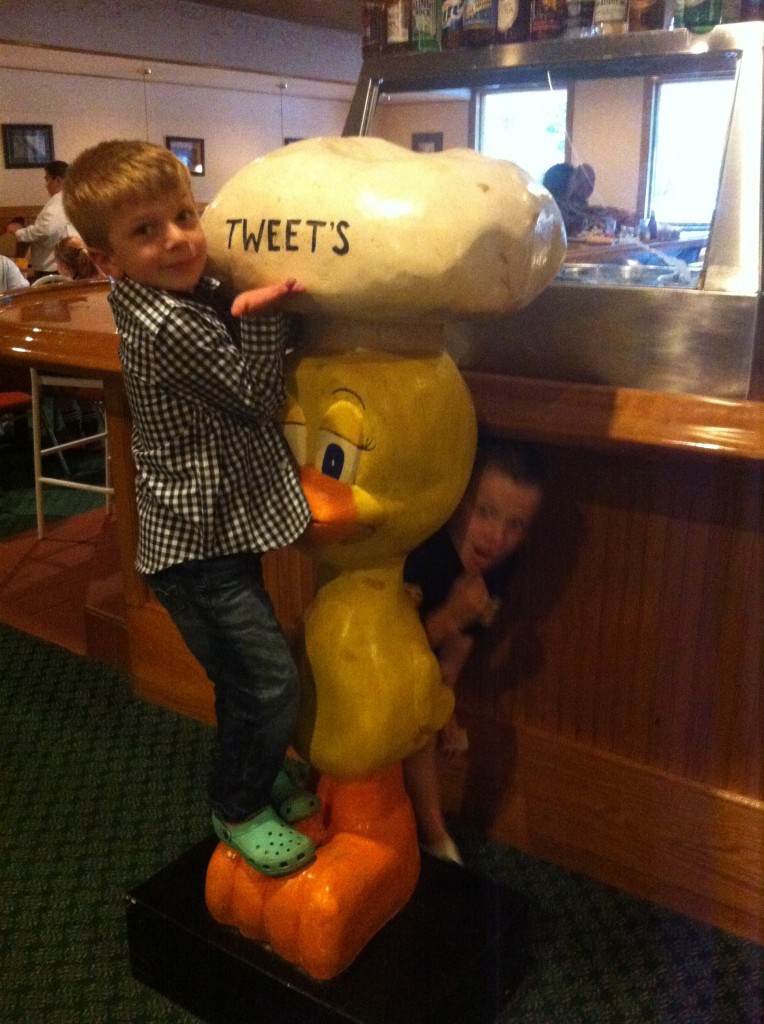 And, of course, the older brother photo bomb!
Yes, Henry turns 5 today, but those little surprise, impromptu celebrations are ones that lock all the love in our hearts! Yes, it's OK to celebrate when your birthday is, indeed, tomorrow.
I'm so happy for my wonderful, kind, funny, huggy, loveable, sweet, precise little Love Bug Henry on his 5th birthday TODAY, AND when he was still 4 YESTERDAY!