5 Things to Know When Golfing While Pregnant – Can you golf when pregnant? YES! Golfing is something I've always wanted to do, but never got into it until (of course) I was pregnant with my Victoria. It's funny because I don't know why I wanted so long to get my butt on a golf course. But truly – I didn't know if I COULD golf while pregnant! So thrilled to know you can and it's good for you, too!
Golfing While Pregnant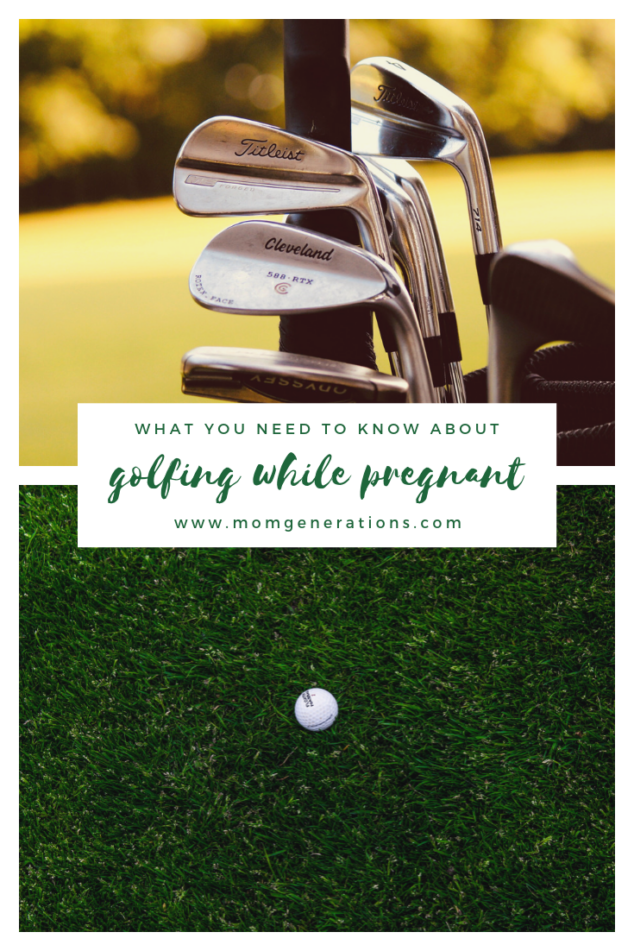 Can you Golf when pregnant?
Yes, you can. It is one of the most relaxing things I've ever done.
I absolutely love it.
I mentioned before that I have partnered up with the PGA of America and am finally getting the opportunity learn to play golf. When I first was approached by the PGA of America to partner with them, my first reaction was, "But I'm pregnant." My instructor's response was, "I played the best golf of my life while pregnant." It excited me! I was ecstatic to hear that (even pregnant) you can enjoy the green!
Golfing While Pregnant – Can you Golf when pregnant?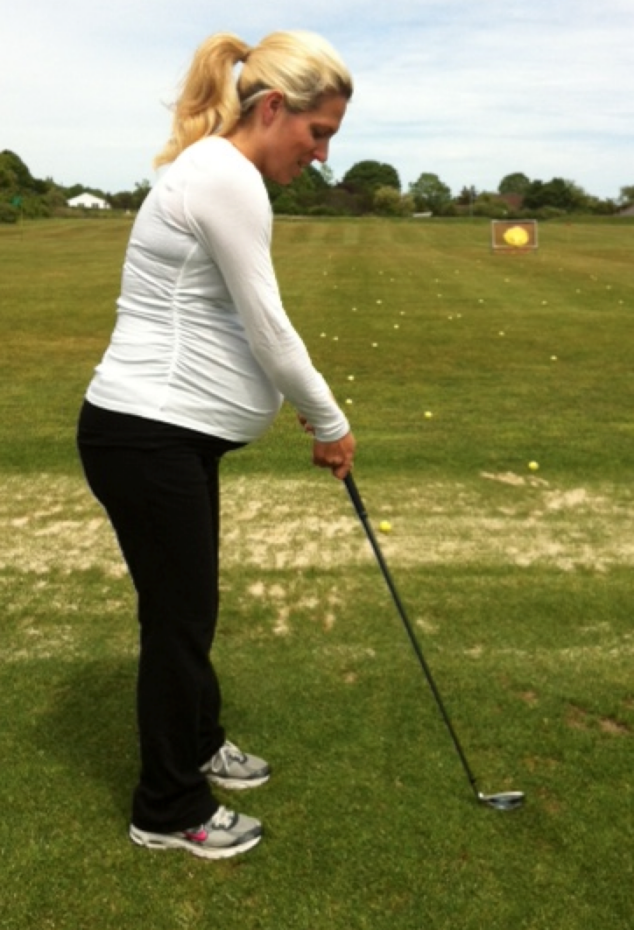 I have had 4 Golf Lessons to DATE… all 4 of them I learned new skills and reviewed older ones with my AMAZING instructor Susan Bond. We're taking lessons at a beautiful course in Rhode Island called Weekapaug Golf Club, it's gorgeous! We're right on the water and it's just breathtaking.
For the first time in our golf lesson rotations… I was taking them once a week since the beginning of May… my doctor sidelined my at 34 weeks concerned that I had been feeling a TON of pressure. He suggested I take a little break from ALL sports (swimming, too!). 3 of my sons came 2 weeks early, so we didn't want history to repeat itself and have this little lady come even earlier. I was bummed because I was LOVING my golf lessons with Susan and only had one left, but I understood completely.
Golfing While Pregnant
I asked my instructor Susan Bond to share with me her 5 Things to Know When Golfing While Pregnant. She said shes' asked ALL the time – Can you Golf when pregnant? The more I chatted on and offline about golfing while pregnant, the more I realized other women were like me and didn't know you actually COULD golf while pregnant.
Here are Susan's Tips for Golfing While Pregnant:
1) Get your Doctor's OK.
2) Understand your balance will be off in general so be patient with learning the game in late stages of pregnancy.
3) I played some of my best golf pregnant but I also have been playing it for years prior to being pregnant. If you have played before, it will be easier than if you never have played.
4) It is great exercise, so it can keep you in shape while being pregnant.
5) Know your limitations. If you're playing and something just feels off, stop.
Disclosure: I have partnered with the PGA of America.
Check out what else you CAN DO WHILE PREGNANT!