A visit with 2 grandsons to the Naismith Memorial Basketball Hall of Fame, Springfield, MA…
This past weekend, my husband Barry and I spent the weekend with 2 of our grandsons  (7-year old Alex and 8-year old William) at a long-course swim meet at Springfield College in Springfield, MA.  Their sessions were Saturday and Sunday morning, which left us with a full Saturday afternoon for a visit to the Naismith Memorial Basketball Hall of Fame in Springfield, where the great game of basketball began.
Barry is a basketball fanatic; always has been.  So this visit was that proverbial kid in a candy store kind of thing, with 2 guys to soak in all his knowledge, his joy of the game.  The hall is filled with documents, photos, memorabilia, videos… following the game though every historical, magical step of the way.  Alex and William love basketball, too, and were enthralled, listening intently, fascinated with Pop-up's fascination.  It was a sight to see…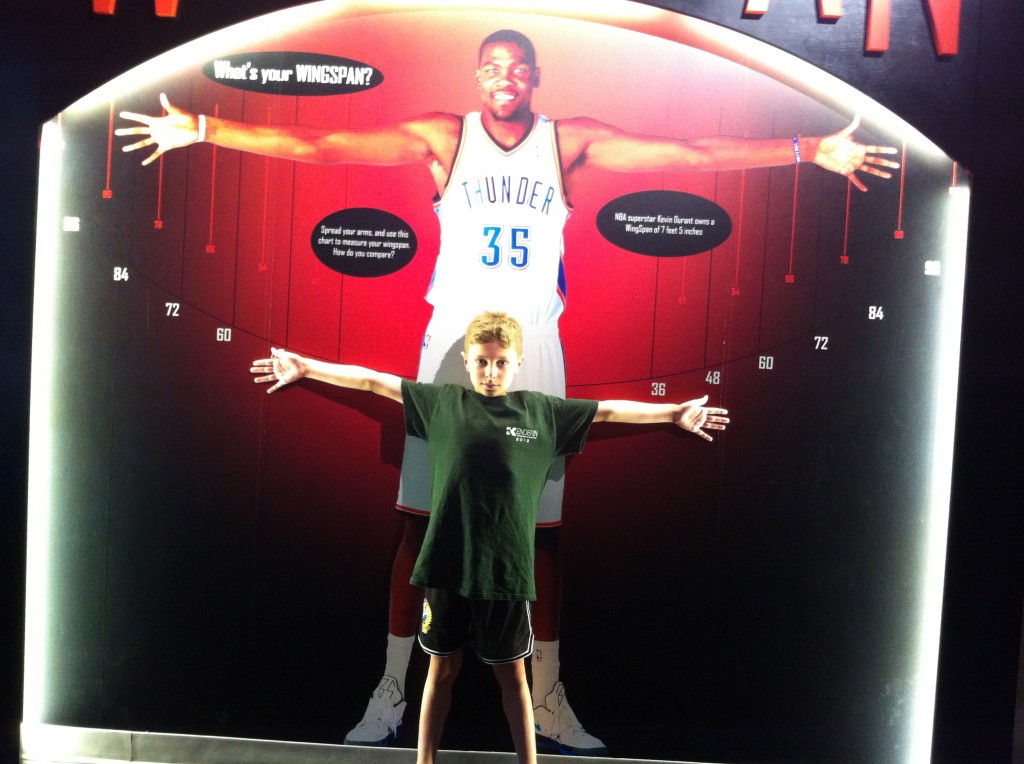 William.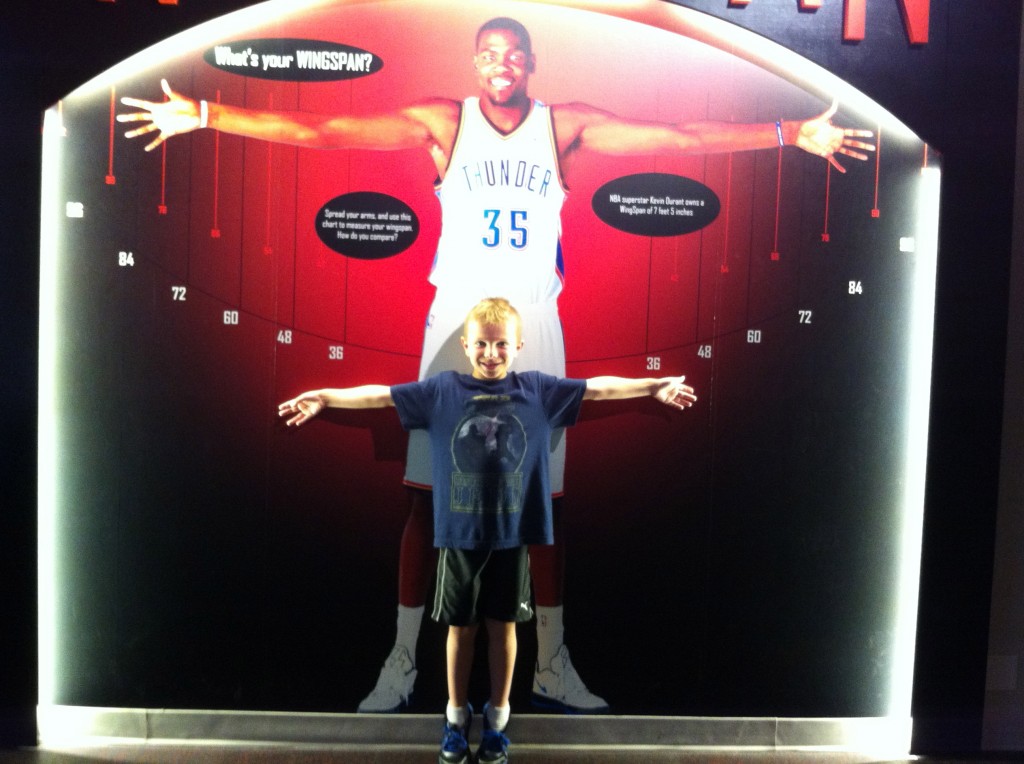 Alex.
Virtual Basketball, where you play against some formidable competition via monitor…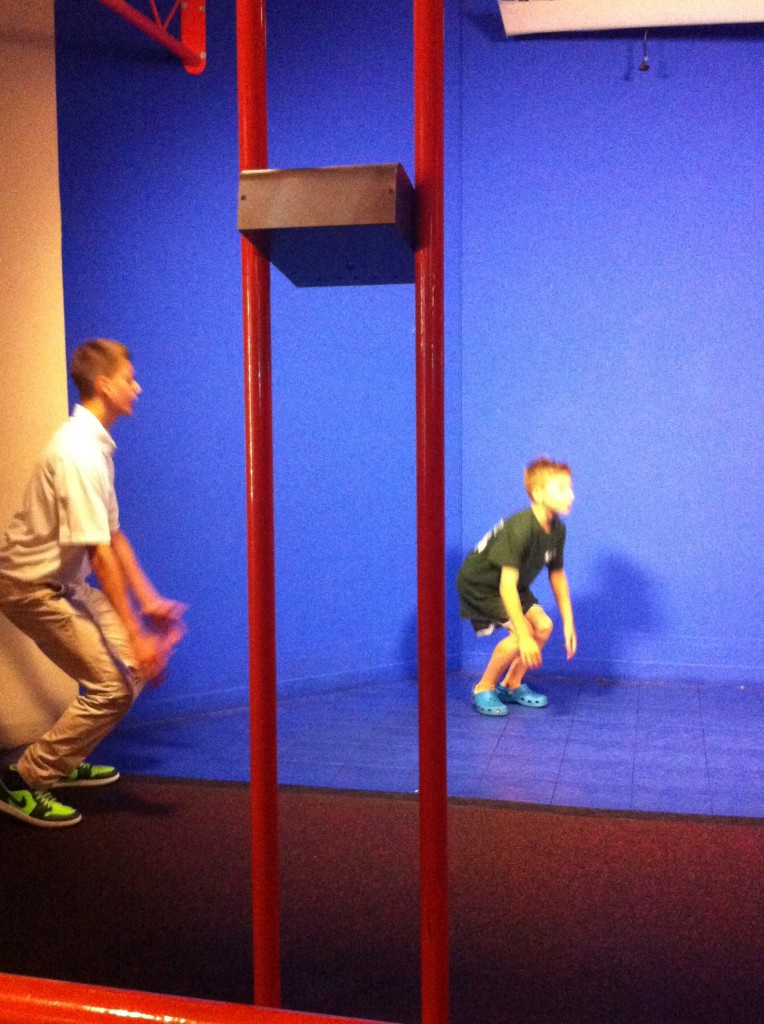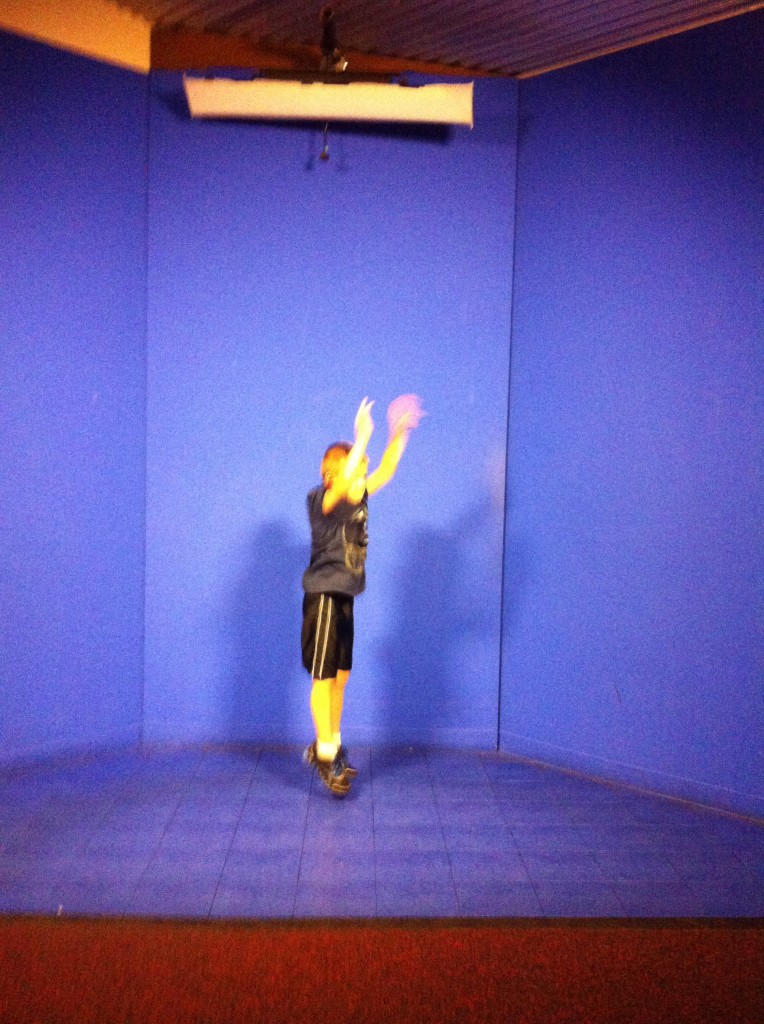 A little arcade feel…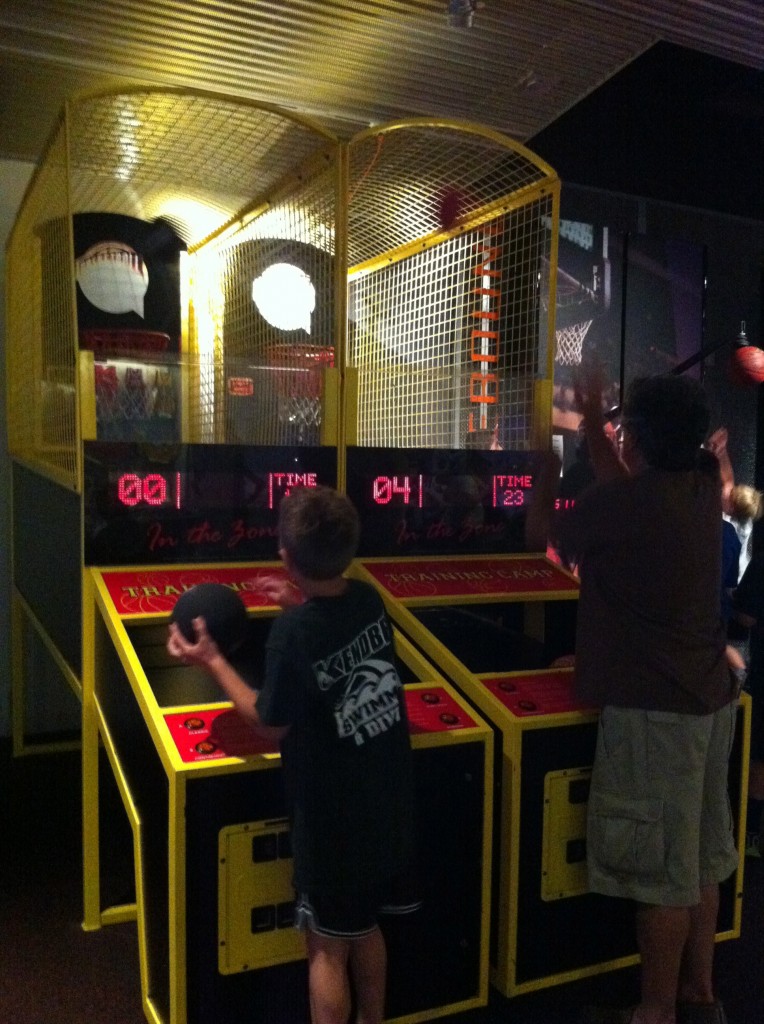 Grabbing some air…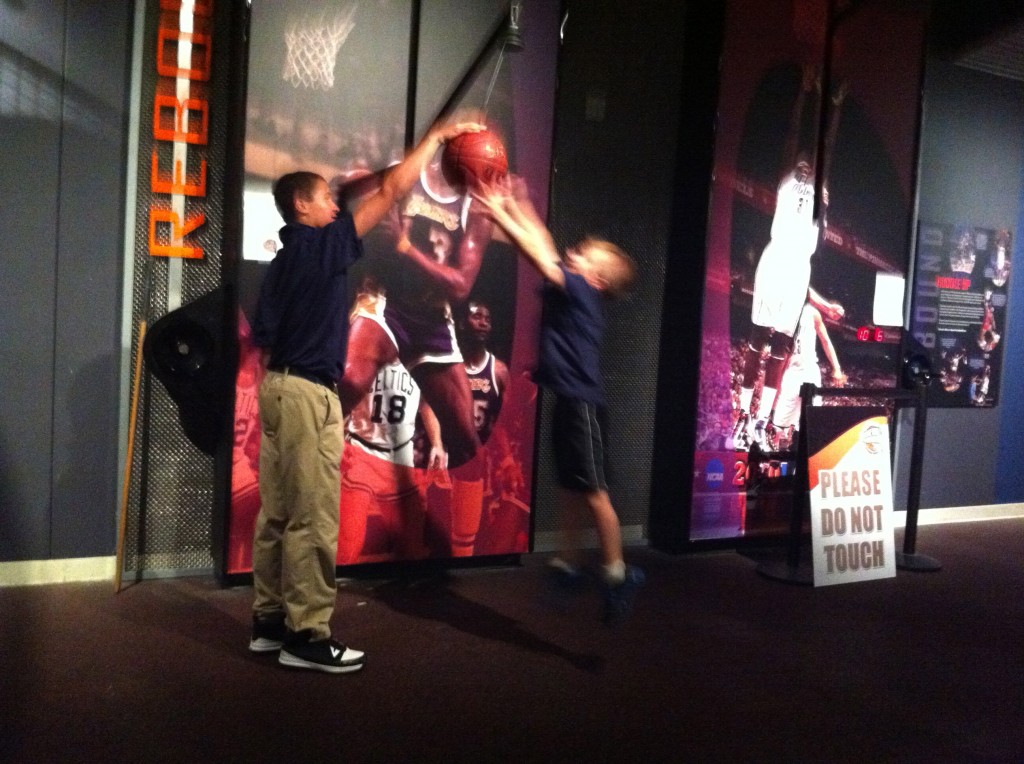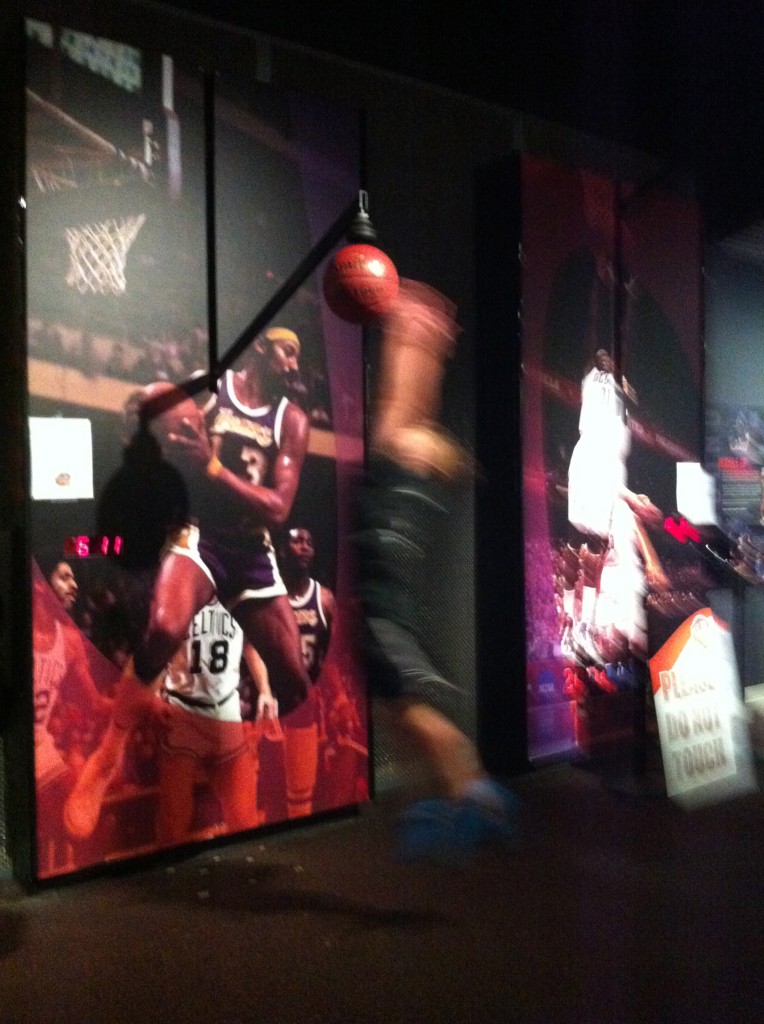 Let's not forget the announcers… and awesome video playback!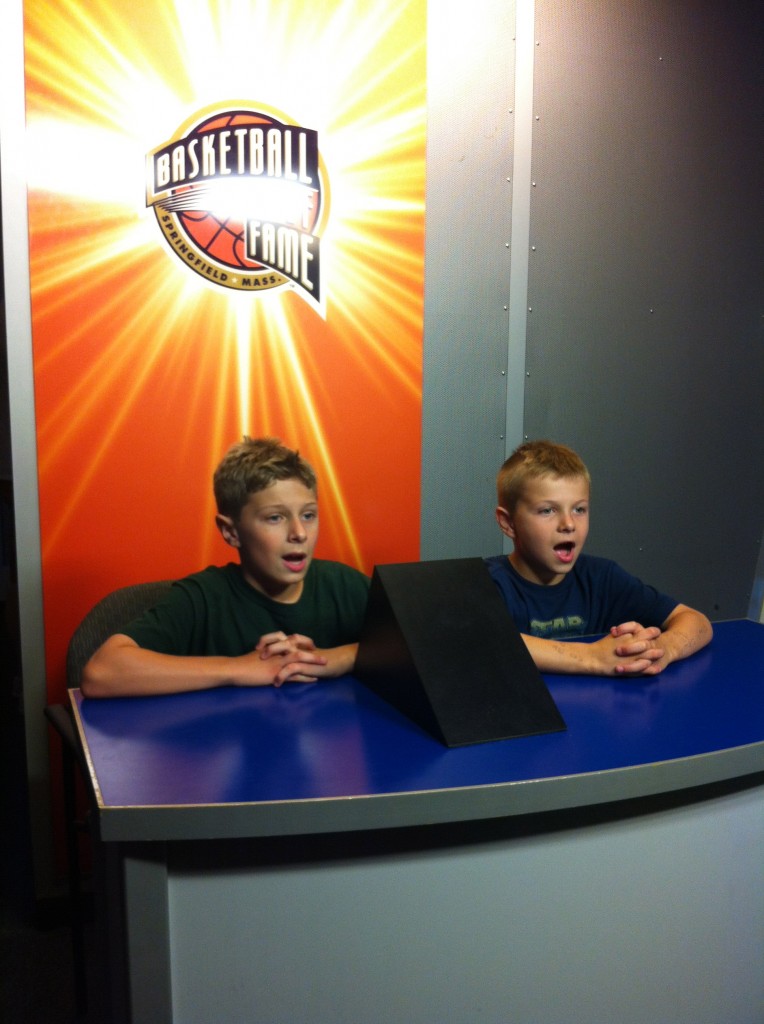 Celtic pride…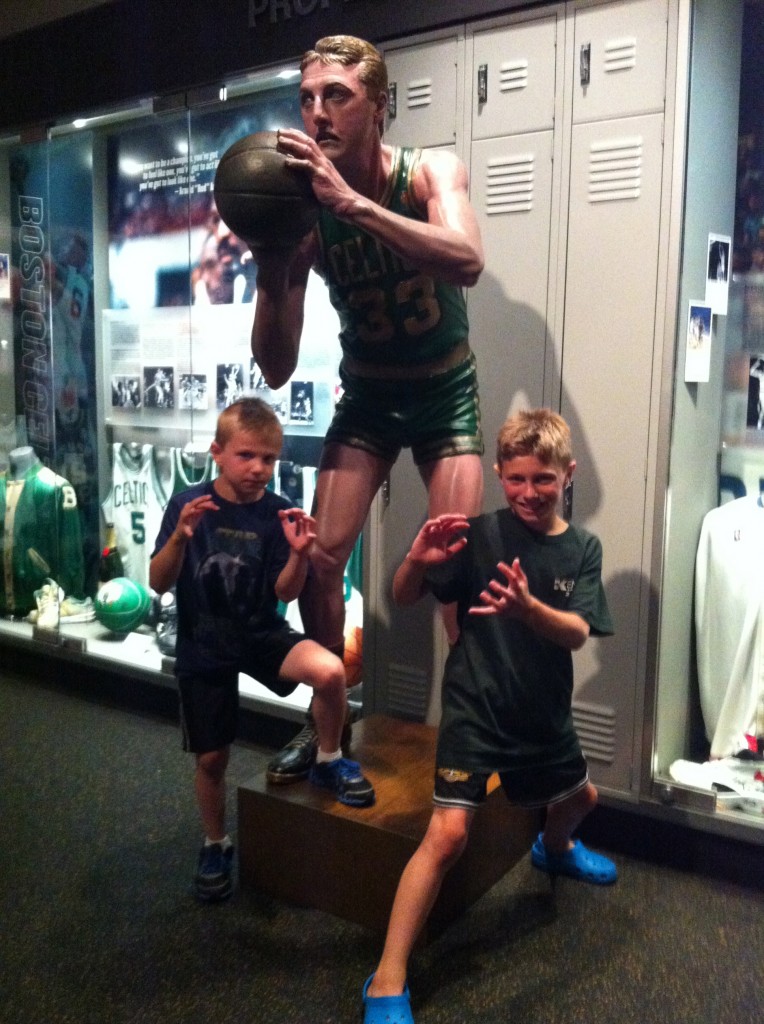 Then came the Court of Dreams…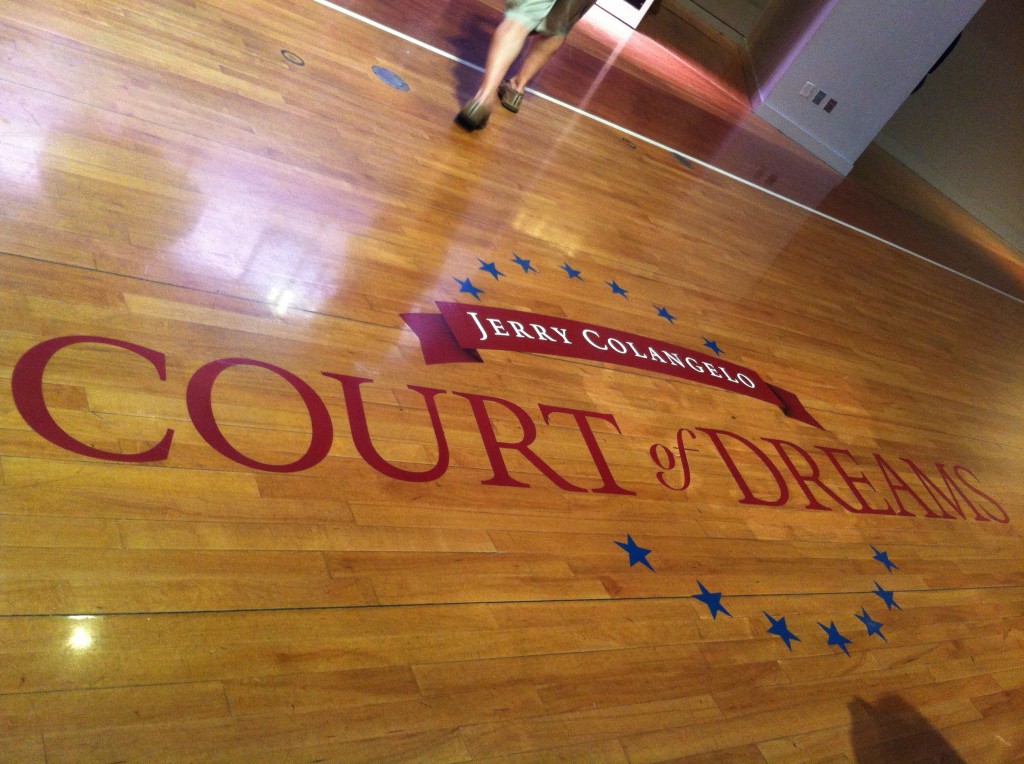 A chance to play; to play on the biggest court ever…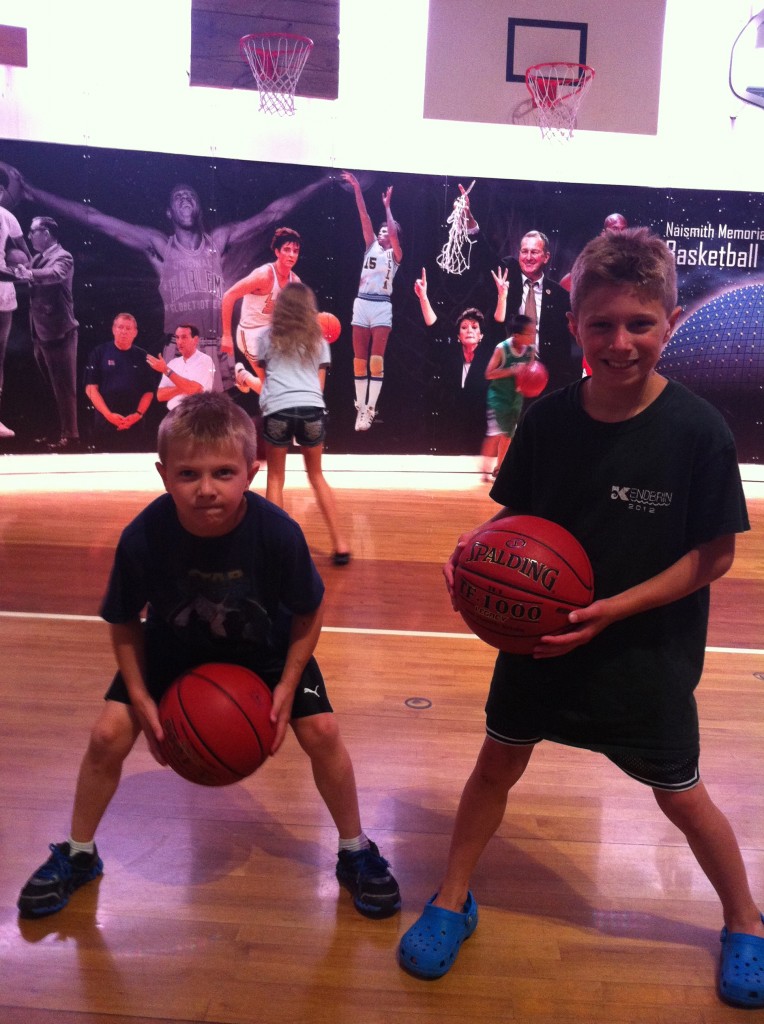 With Pop-up…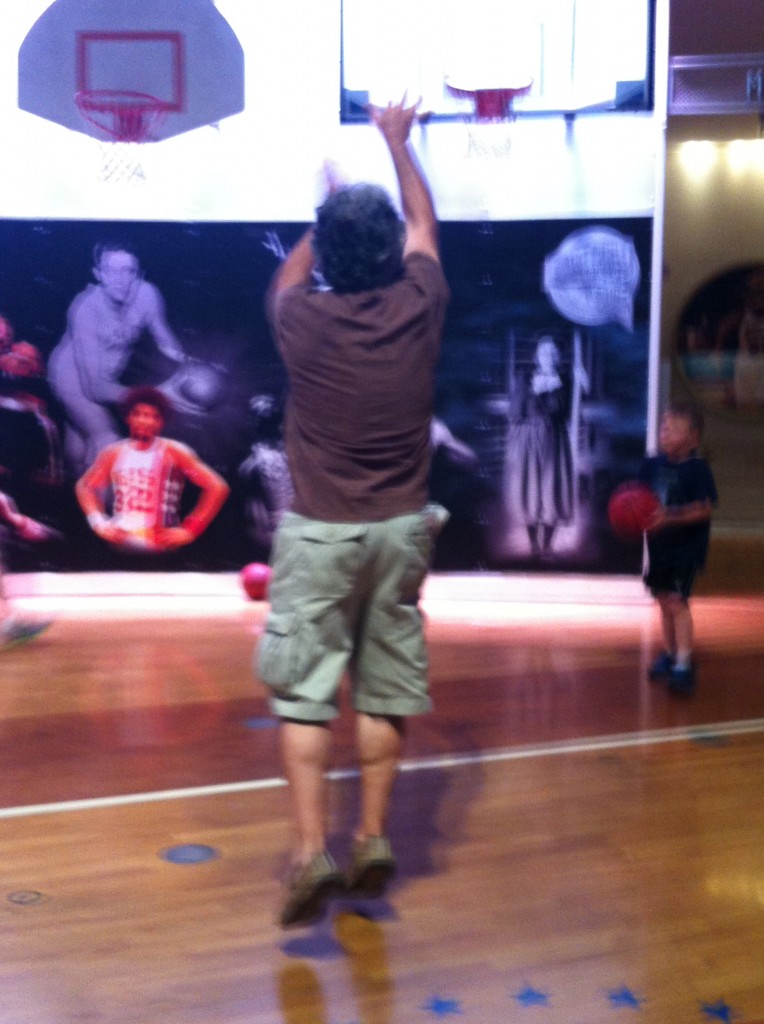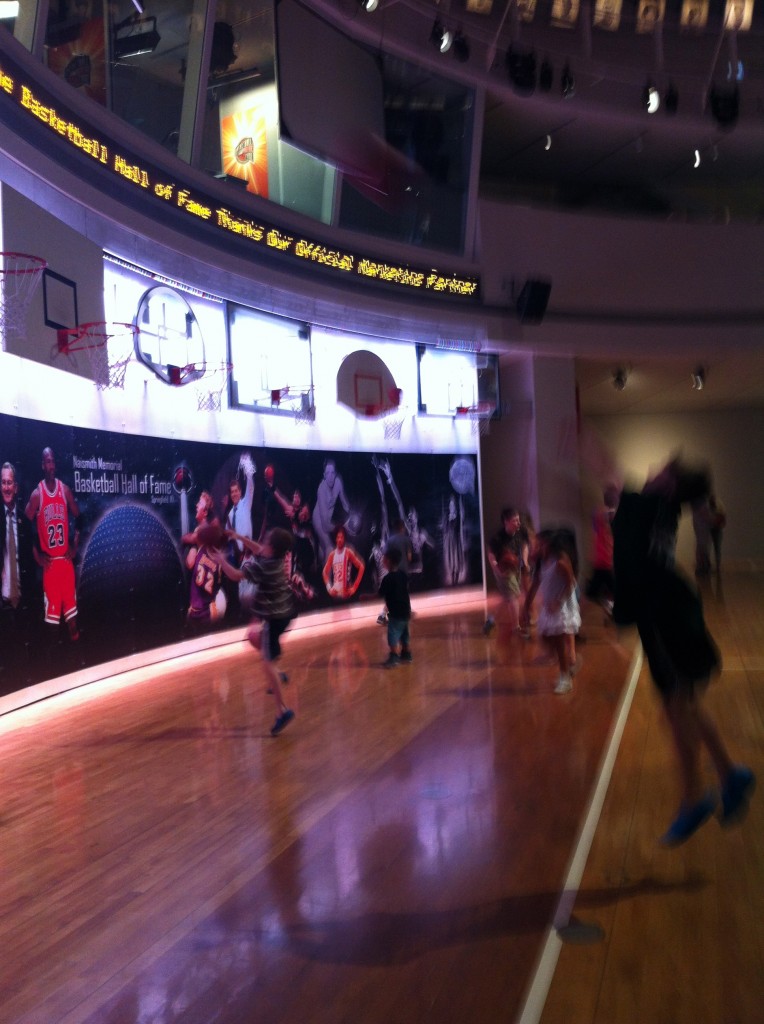 Sink the ball in the historic "peach basket"…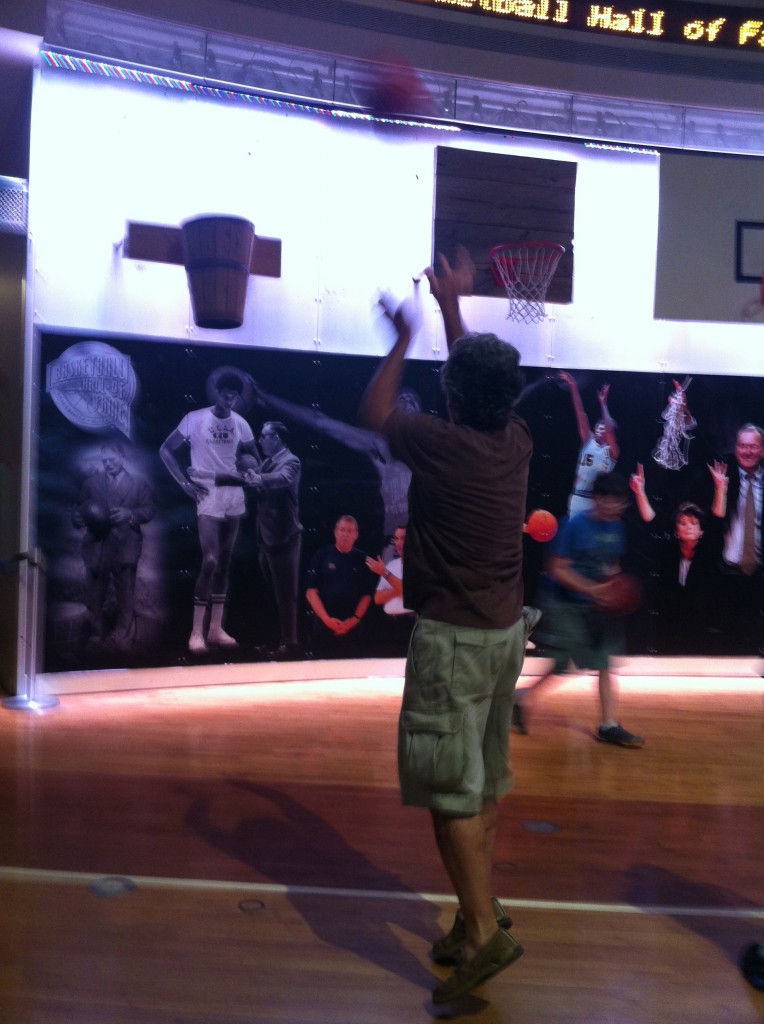 SLAM DUNK!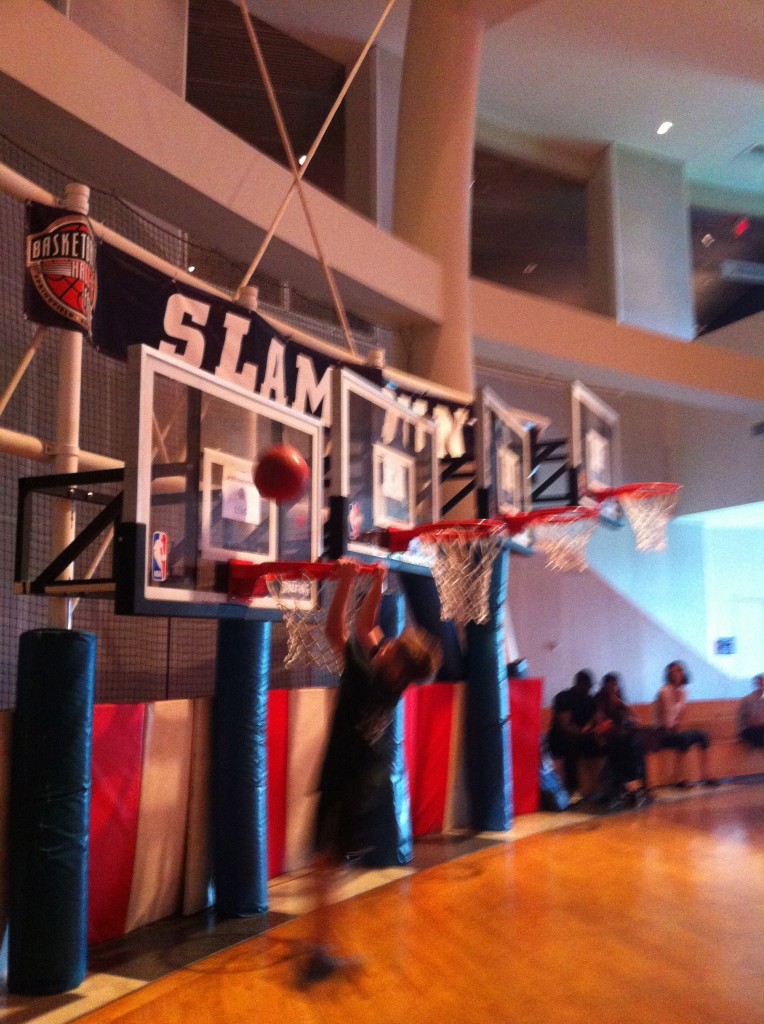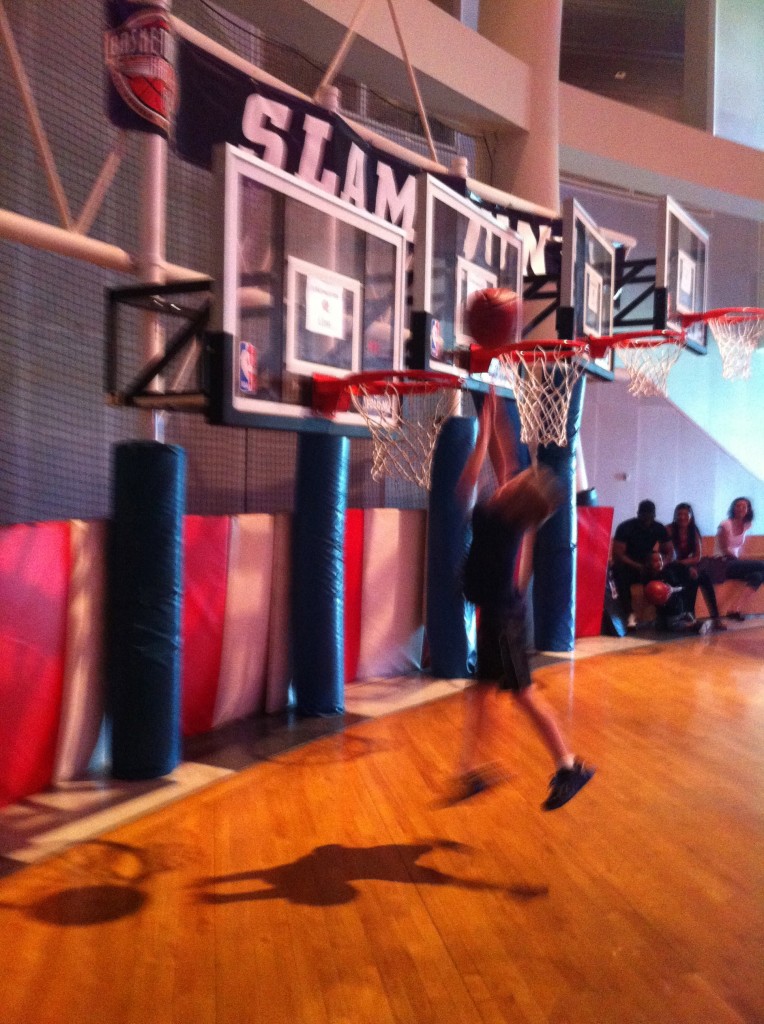 And just plain fun…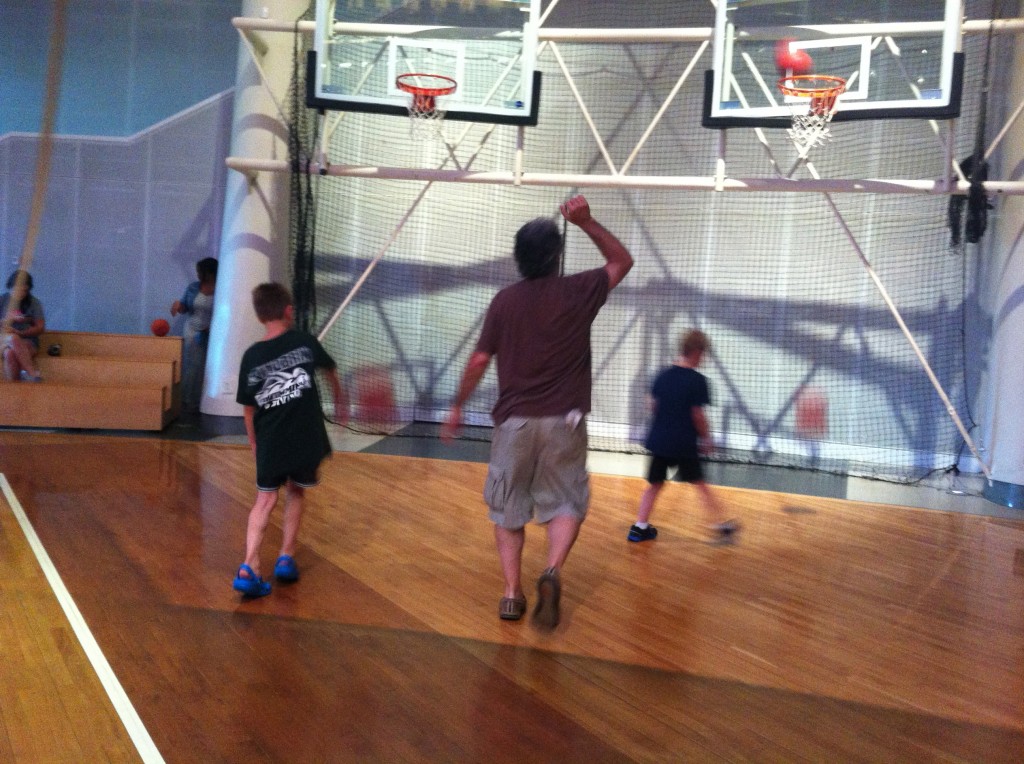 Transporting Barry back 6 decades, in the company of grandkids!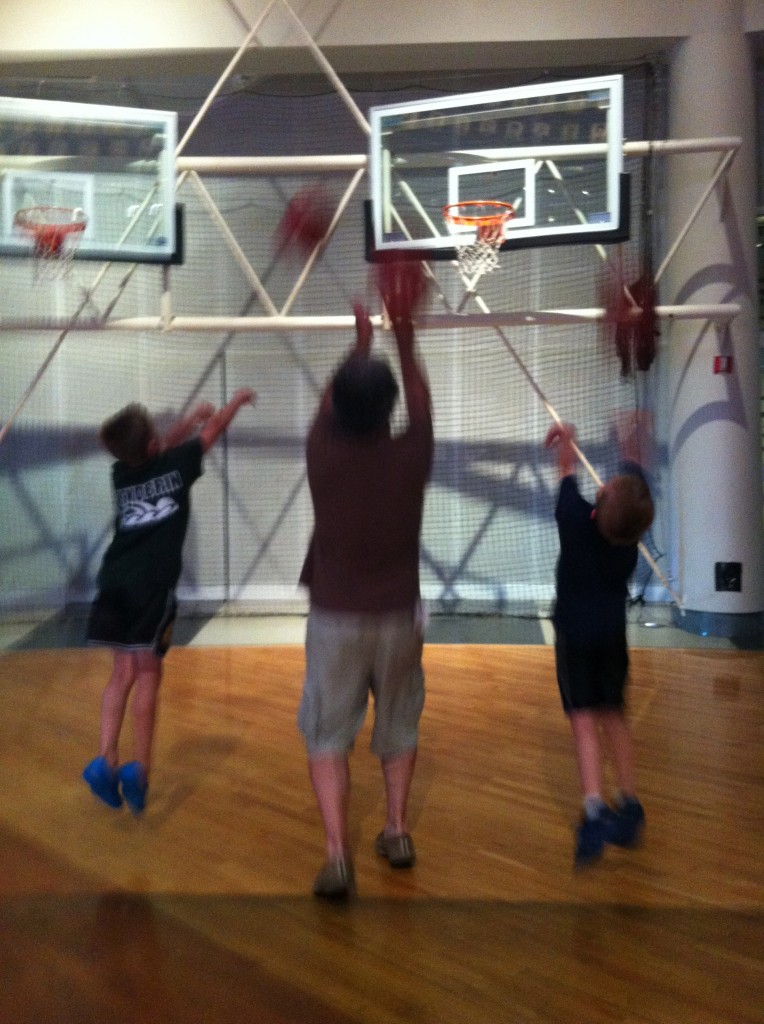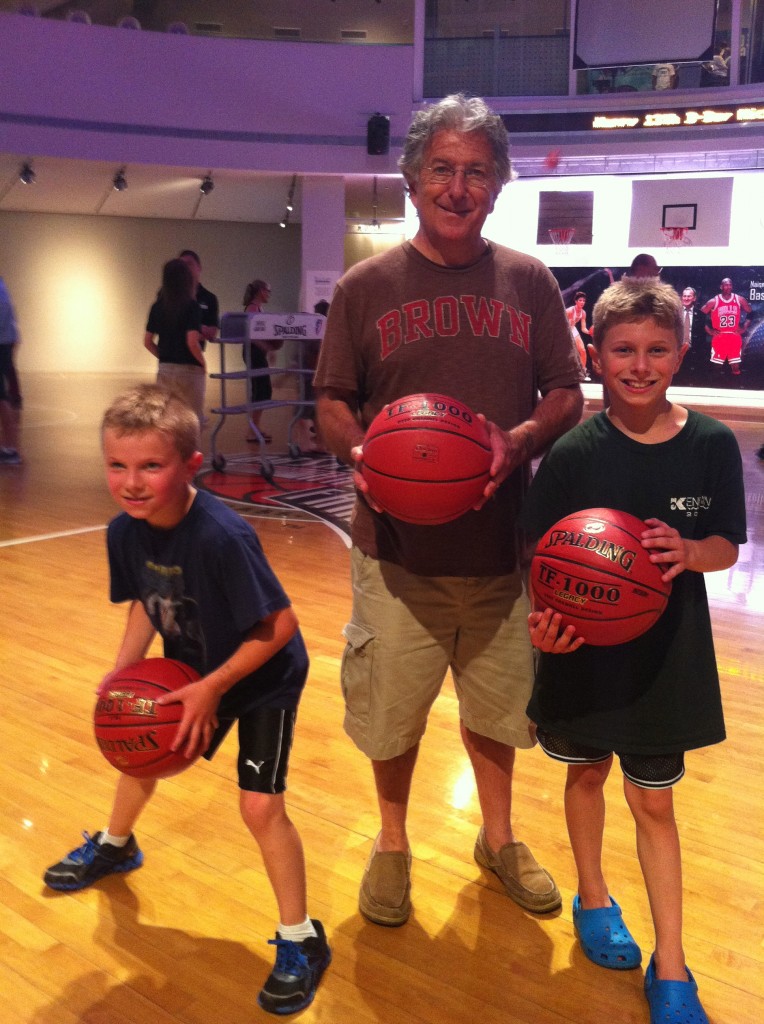 Oh, and me?  How could I pass up the "peach basket" opportunity?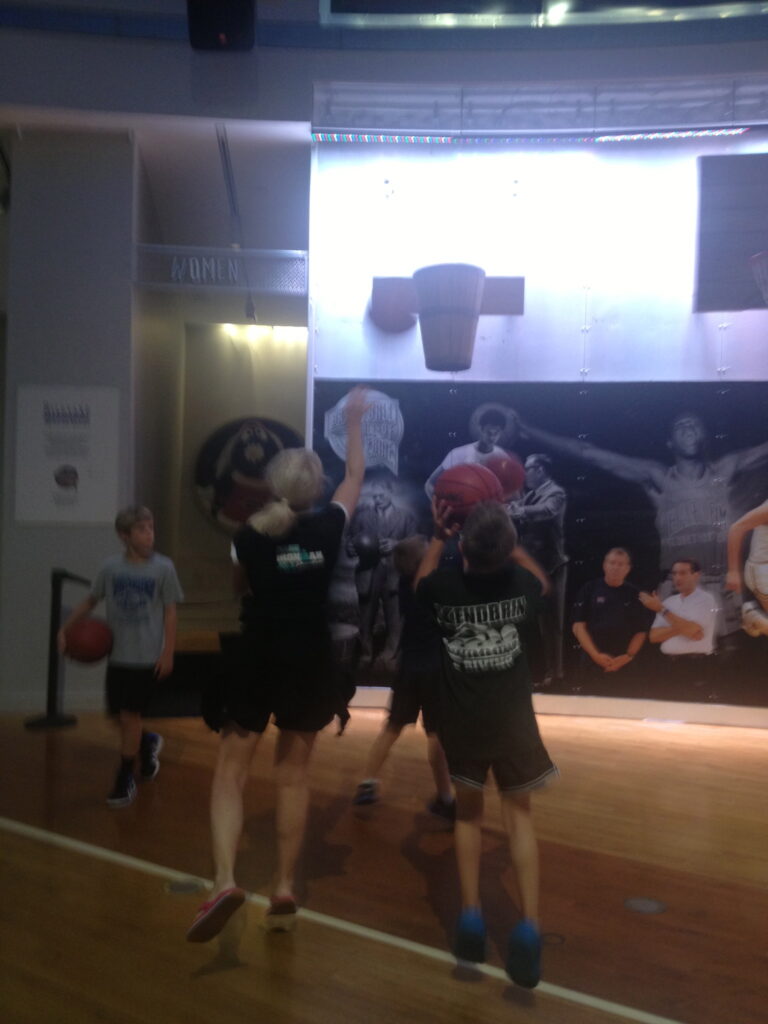 SWISH, to the delight of William, Alex and Pop-up!  Hey, #SeeGrandmaPlay #PlayGrandmaPlay!
We could have stayed all weekend long… and I'm recommending the Basketball Hall of Fame to everyone out there!