How to Make Strawberry Jam with the Ball FreshTECH Automatic Jam and Jelly Maker. My husband started growing a garden last year and it has really morphed into a small farm. I say that 1/2 jokingly, but I'm not kidding… it really has morphed into a beautiful, gigantic small farm where he grows every vegetable imaginable and now strawberries, blueberries and even watermelon! It's amazing to have all these delicious foods right outside our door.
How to Make Strawberry Jam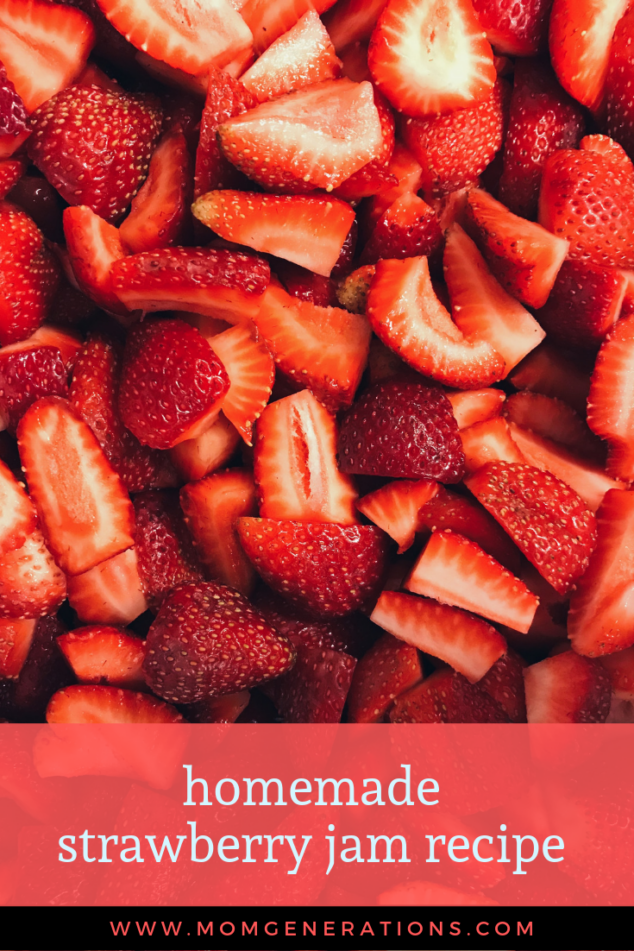 Last summer my husband took all the cucumbers he grew and made DELISH pickles. He took all the tomatoes he grew and made DELISH tomato jam. These treats lasted all year! We're still enjoying the pickles! Throughout the whole process of all of my husband's creating, he used Ball brand to store and jar everything. Ball brand is his go-to brand, he loves it. The jars are absolutely incredible, such amazing quality and give him everything he needs.
Well… I was excited when I was contacted by Ball brand to try out some of their products, and I knew the PERFECT guy for this – my husband! He's been into teaching himself How to Make Strawberry Jam. He's all over trying to figure out canning and really going all in on some of the canning items.
He was ecstatic when he heard that Ball reached out to me. He was determined to teach himself and the boys How to Make Strawberry Jam with their products.
One of the products they sent him was the:
FreshTECH Automatic Jam and Jelly Maker: This first-of-its-kind appliance allows cooks to create fresh jams and jellies in under 30 minutes with the push of a button. Great for those new to preserving, the Jam Maker is sure to wow at parties or as a gift.
He got my sons Alex and Henry to help him make some DELISH Strawberry Jam! I love watching their little faces when Matt was teaching them How to Make Strawberry Jam. They are so innocent and so excited about it! Take a look at our video and tell me what you think!
I have to say, it is INCREDIBLE! He jarred everything and we have it in our fridge and the boys use it every single morning on their toast! It's incredible!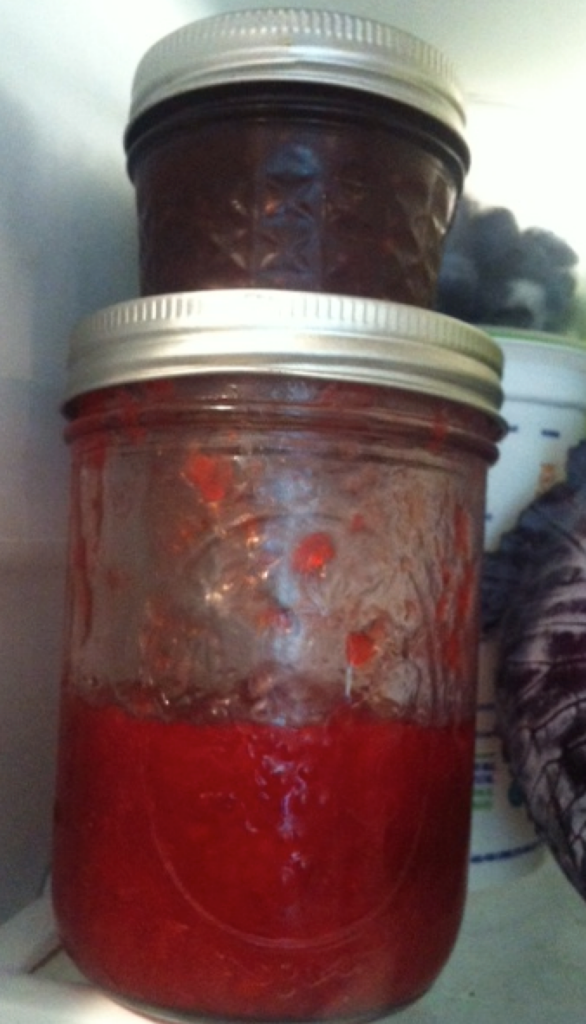 As you can tell, it's almost time to get a new jar out! 🙂
If you have any questions, let me know! Please take some time to check out our YouTube channel on How to Make Strawberry Jam and all the various videos we make, too!
Check out my Gluten Free Strawberry Shortcake, too!
Also – if you want to have some additional fun head out and pick your own strawberries!
Disclosure: We were sent the Jam Maker to review.