5 Signs That We're Taking to 5 Kids Well….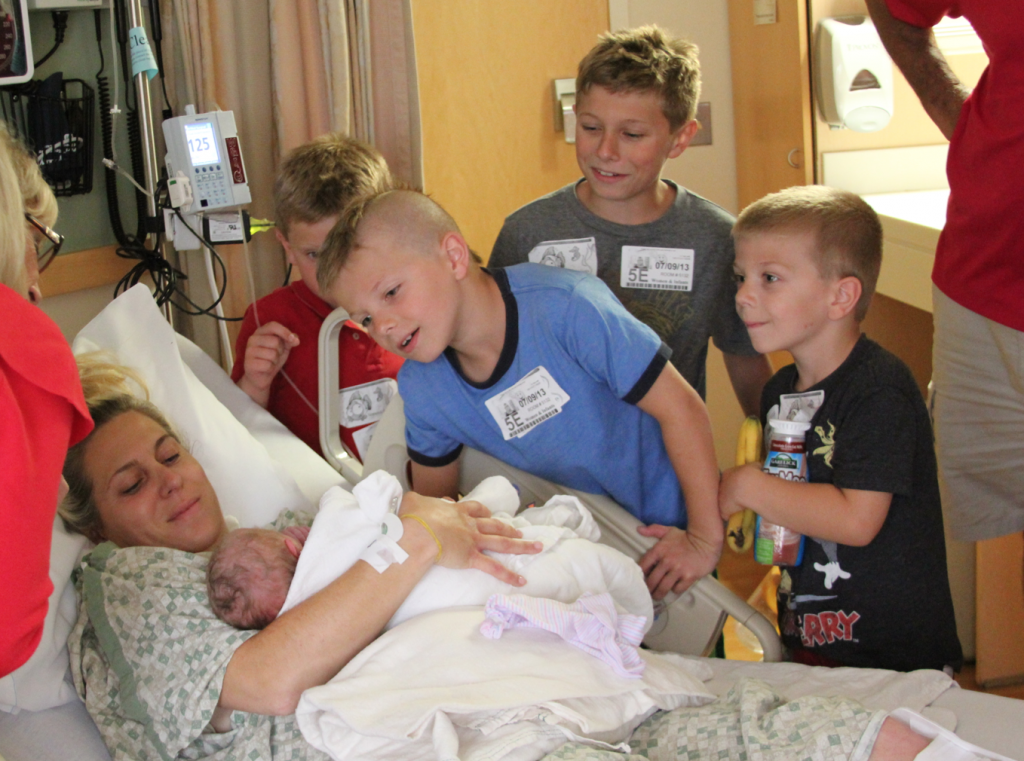 I'm going to be honest here, I was a little nervous about how we'd adapt to 5 kids. We've been out of diapers for 3 years. We haven't had a crib in the house in forever. We literally have had the 4 kid thing down to a "T"… so I was wondering how it would be adding little Miss V into the mix.
I'm going to give Matt and I a total pat on the back here, and the boys… we're doing good. Real good. And I'll give you the master secret, it takes a VILLAGE. 🙂
Here are 5 Signs That We're Taking to 5 Kids Well…
1) We aren't phased one bit by Victoria crying, nor are the boys. She really hardly ever cries, but when she does… nobody panics. I know this comes with being a seasoned parent, but I love that the boys don't freak out, too. We all just kind of go, "Alright lady girl, what's wrong? Hungry? Sleep? Want to be held?" And we deal with it.
2) We took her to Boston to see William swim at 2 weeks old. 3 days at Harvard Swimming Center, and we didn't even miss a beat. She was great.
3) We stayed a hotel for 3 nights. I could NEVER have imagined doing this when William was 2 weeks old!
4) We all have our "jobs" as we're heading out. Matt grabs the baby. I grab the diaper bag. The boys all get themselves buckled in and ready to head out. We're like a well-oiled machine when we have to be on the go.
5) Not much in our life has changed. Victoria has really adapted (and will continue to have to) to our life. With 4 older boys, we can't just stop our lives. We have routines and commitments and everything else, Victoria has been a trooper coming along for the ride for the last 4 weeks!