Mom Fashion Advice: 4 Key Pieces to Make an Outfit
I'm always asked, "What key pieces do you need in your wardrobe?"
In all honesty, you need a few key pieces.
You want to be able to create fashionable, trendy pieces quick and easily. You don't want to think about it sometimes, you just want to grab and go.
I pulled 4 items that I'm LOVING right now (and I own these items) that are totally versatile and totally easy to use to re-create outfits over and over and over again.
Here are my 4…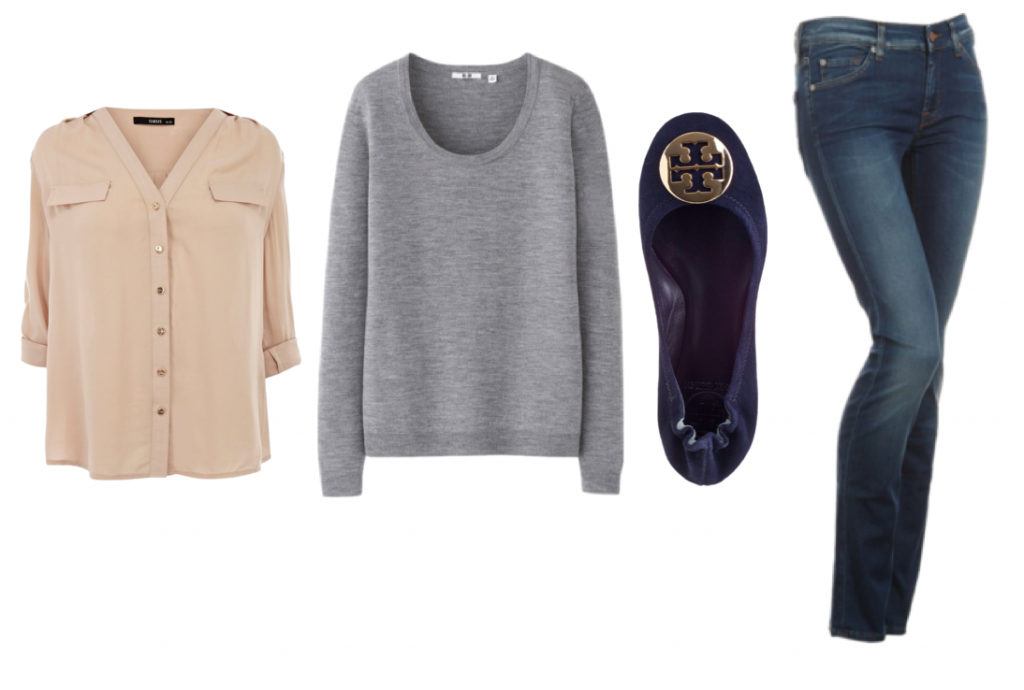 That's right… you can literally create dozens of outfits with these 4 key pieces:
1. Silk Beige Blouse
2. Gray Crewneck Sweater
3. Tory Burch Flats
4. Skinny Jeans
I love having pieces in my closet that are so amazingly versatile. There's nothing better. You can just use and over and over again and it's super easy to always feel chic and trendy.
These are my 4… what are your 4?