BoldrDash Kids – what an awesome event!
Last Sunday, my husband Barry and I surprised two of our grandsons with a birthday gift (William, turning 9, and his brother Alex, turning 8) – a BoldrDash Kids race in Exeter, RI.
We picked up the boys early on a beautiful, sunny, cool morning and drove just about 20 minutes to Yawgoo Valley. Parking was easy, picking up our registration packets was a piece 'a cake and there was a fabulously fun aura in the morning air. The boys were hooked!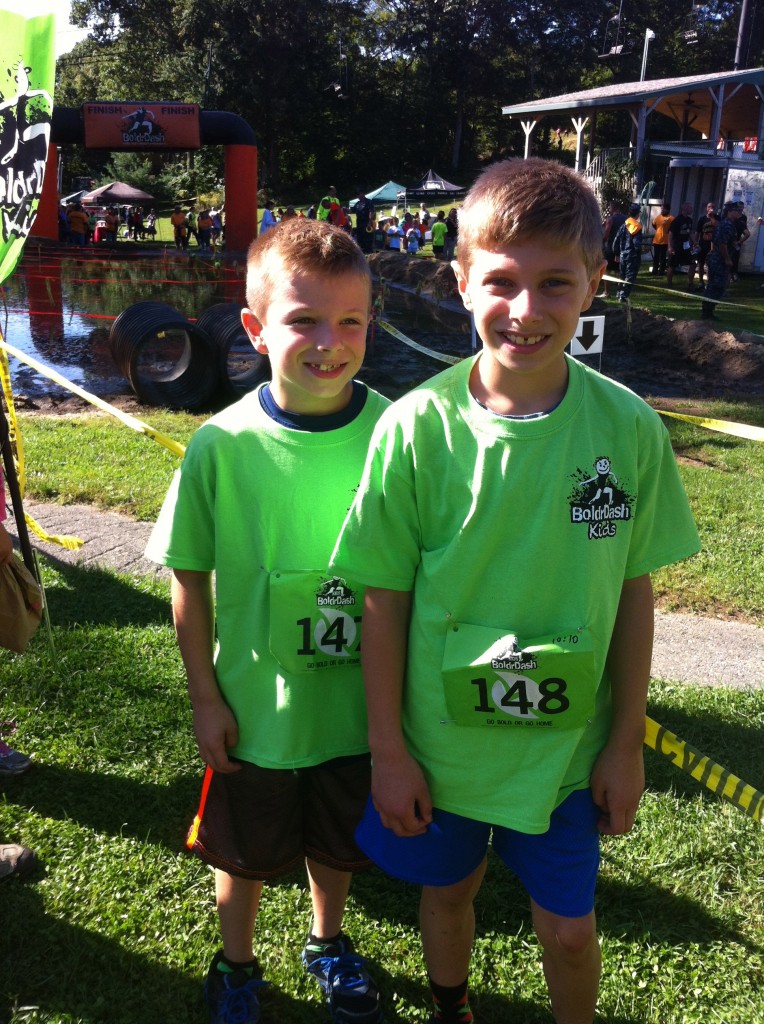 Look how CLEAN they are! This would not last long, believe me…
Their race "wave" was scheduled for 10:10, so we had some time to show off their strength…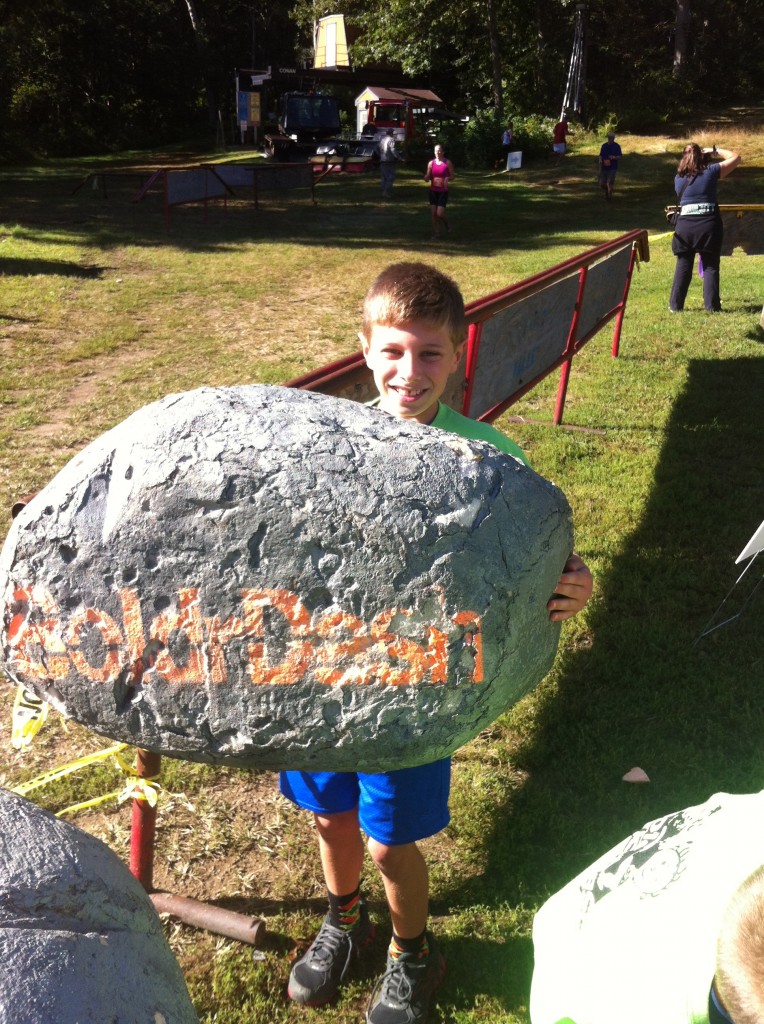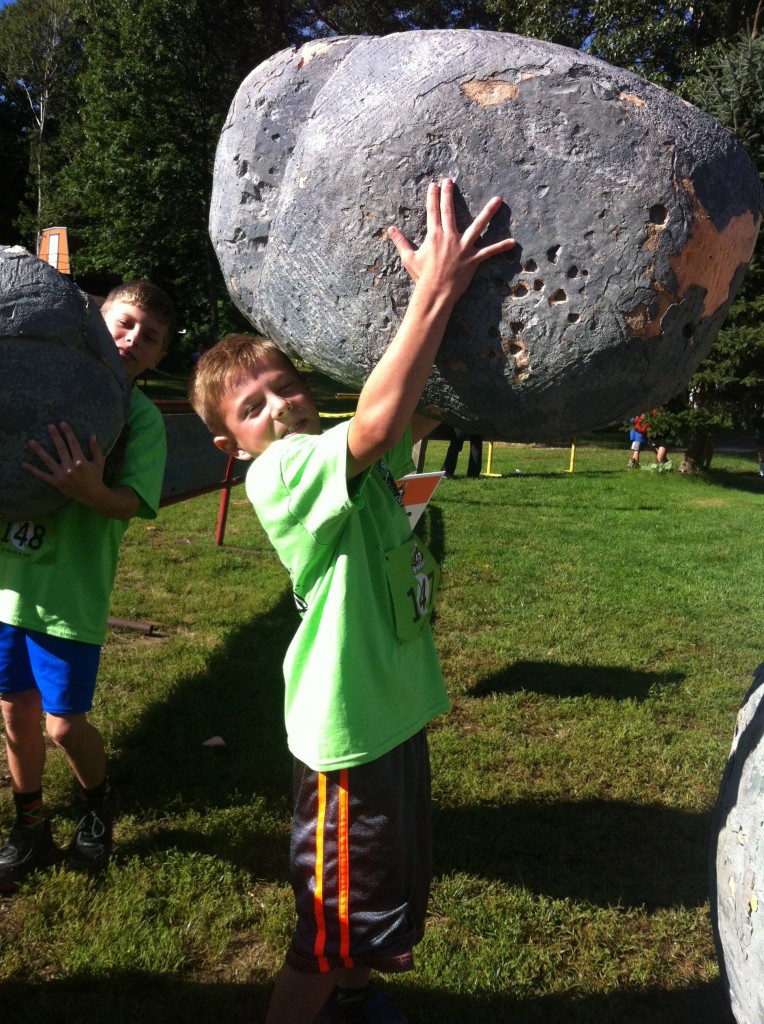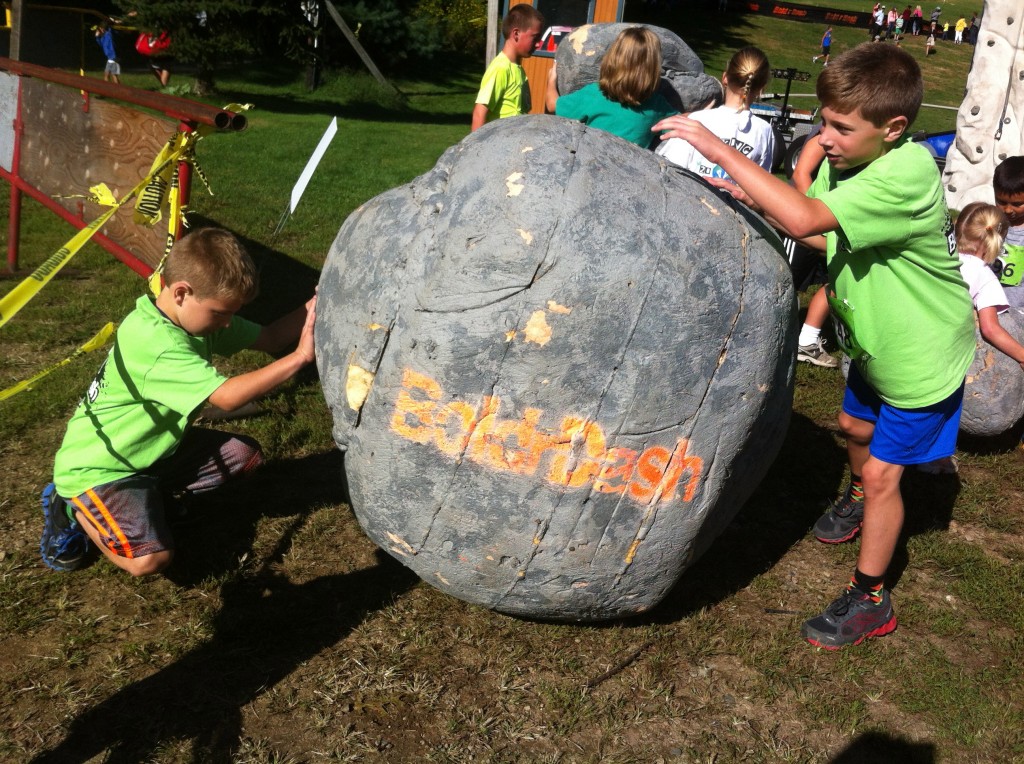 Of course, the boys wanted to scope out the Kids race/obstacle course and the volunteers were more than happy to show us the path up the side of the mountain to do so…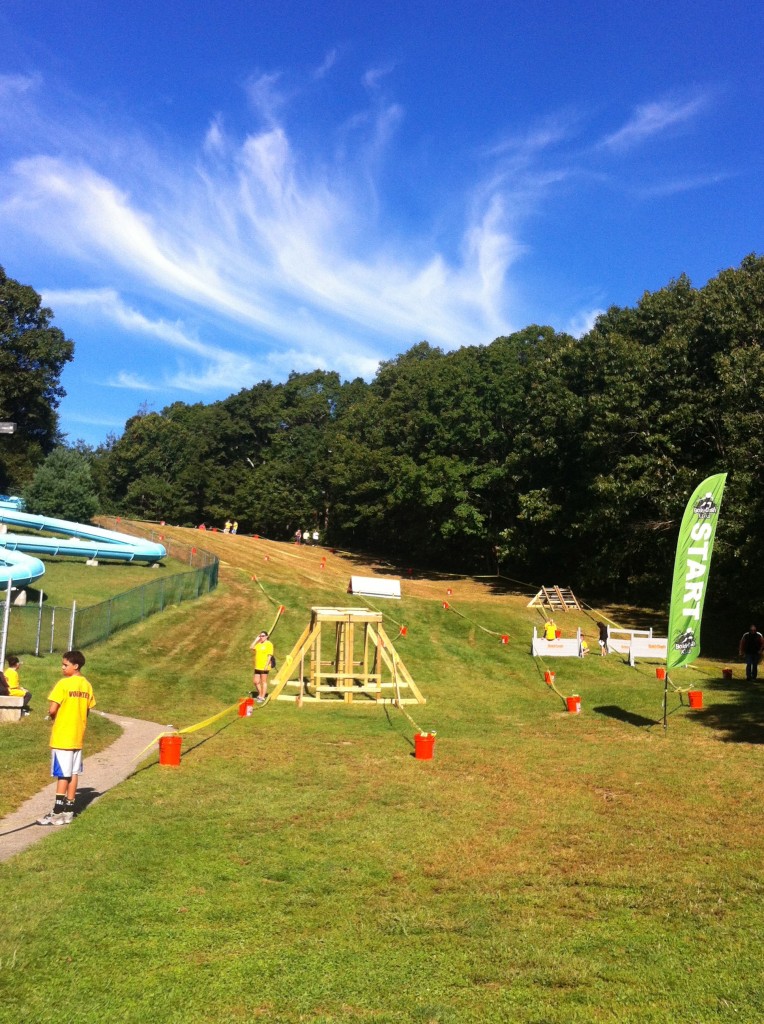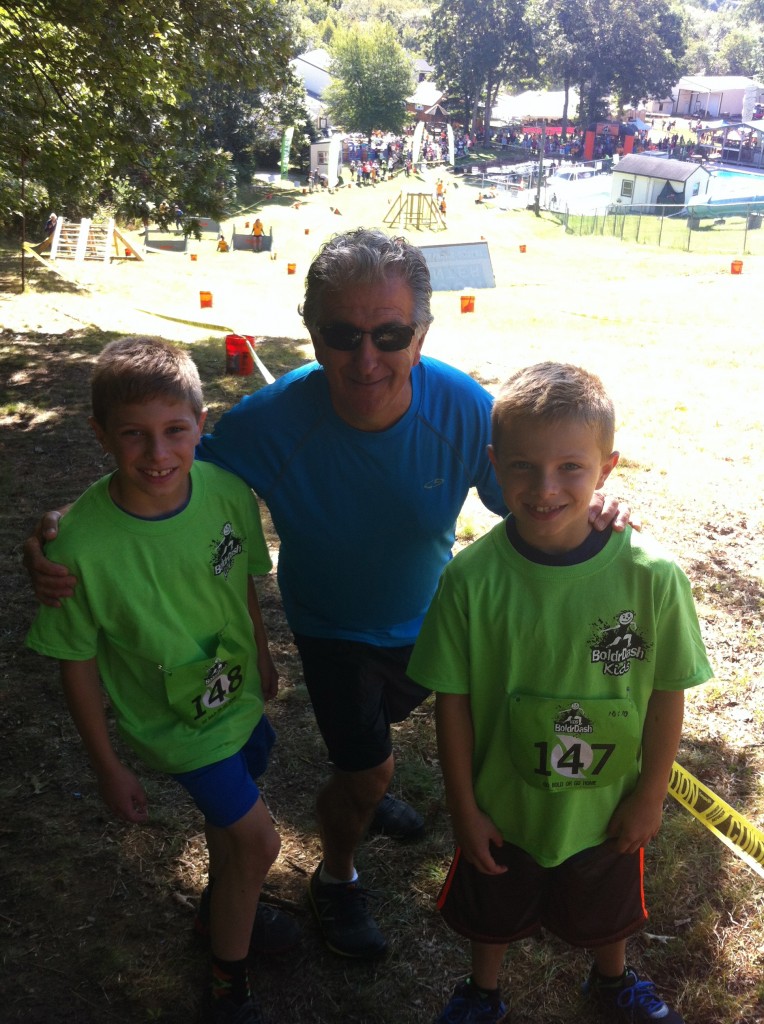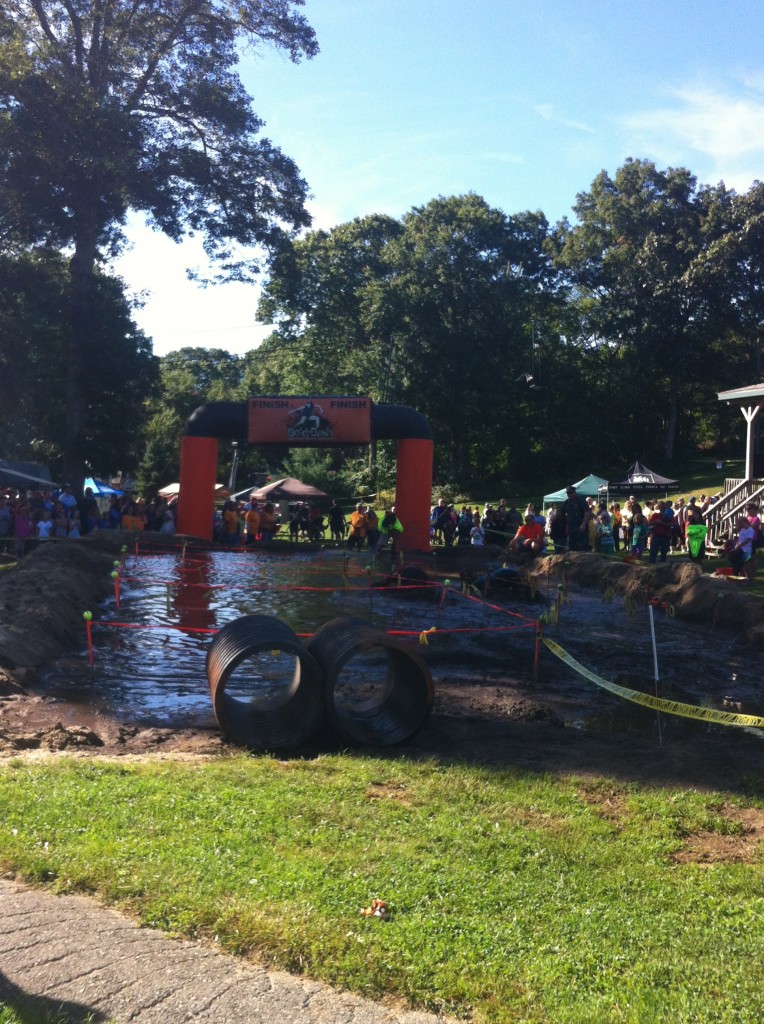 AND the mud. The MUD! The mud at the bottom of the mountain. The last obstacle of all.
The organization/volunteers of the Race were so wonderful and so friendly. Each wave was limited to 15 kids, which kept it safe and fun to maneuver. Also, for kids under 9, an adult was required to accompany children through the race/obstacles. I liked this because that first hill was straight up challenging and I like to know where my grandkids are. Yes, I was the accompanying adult and Barry (who also ran straight up and down that hill behind us!) was our official photographer…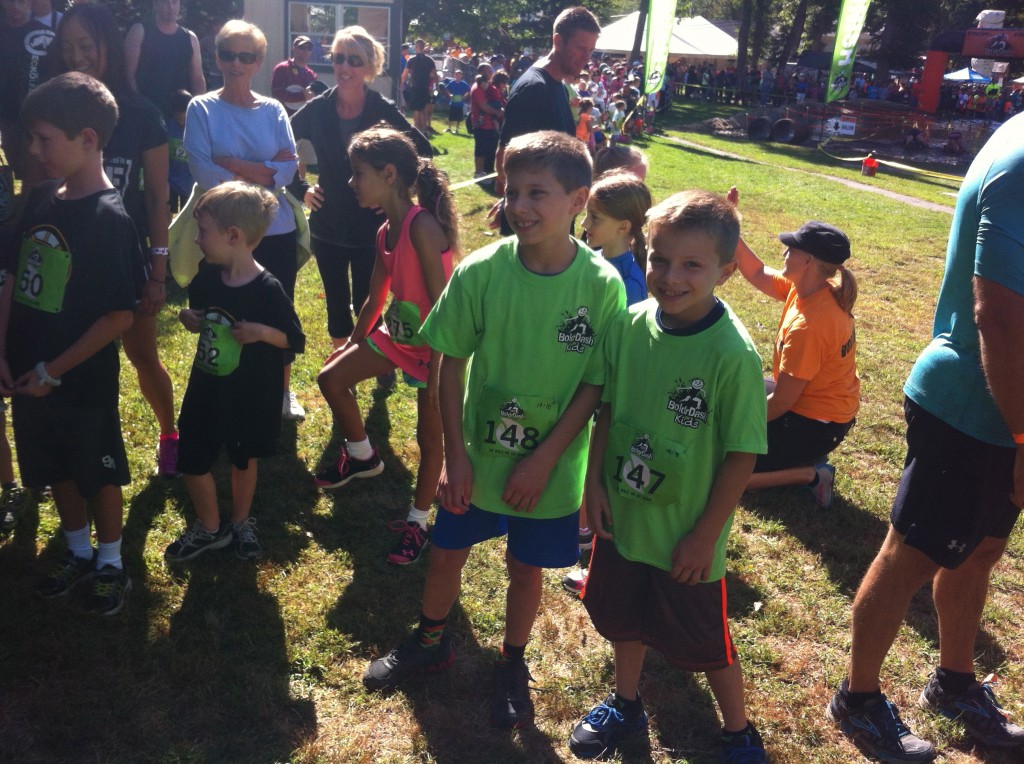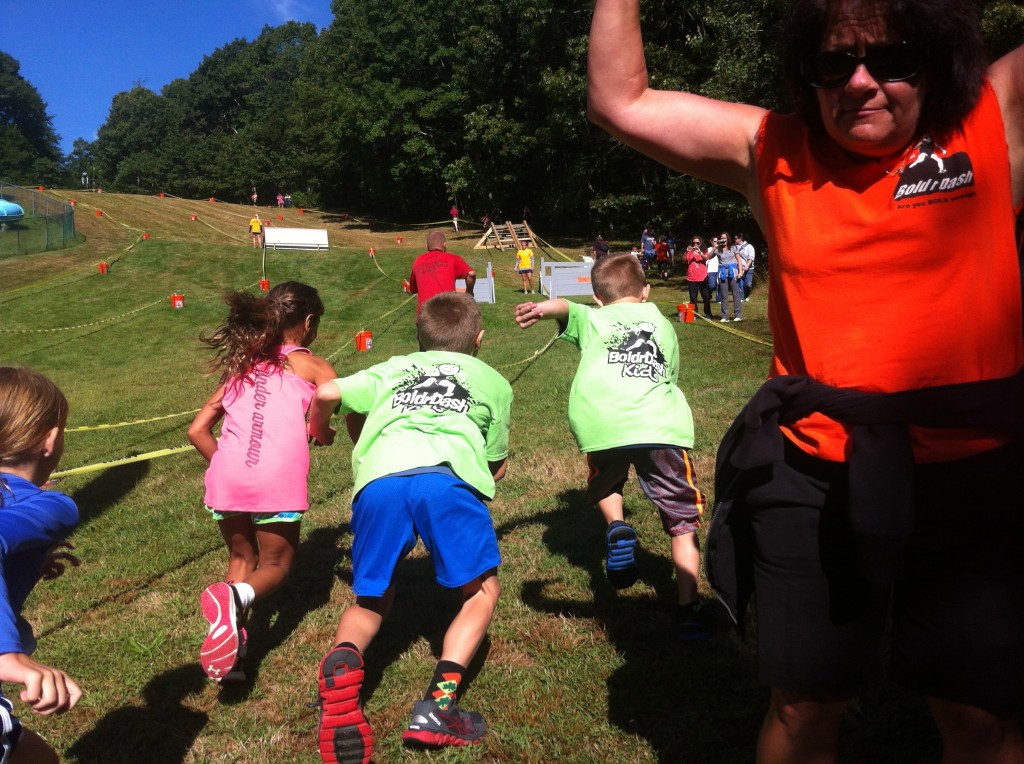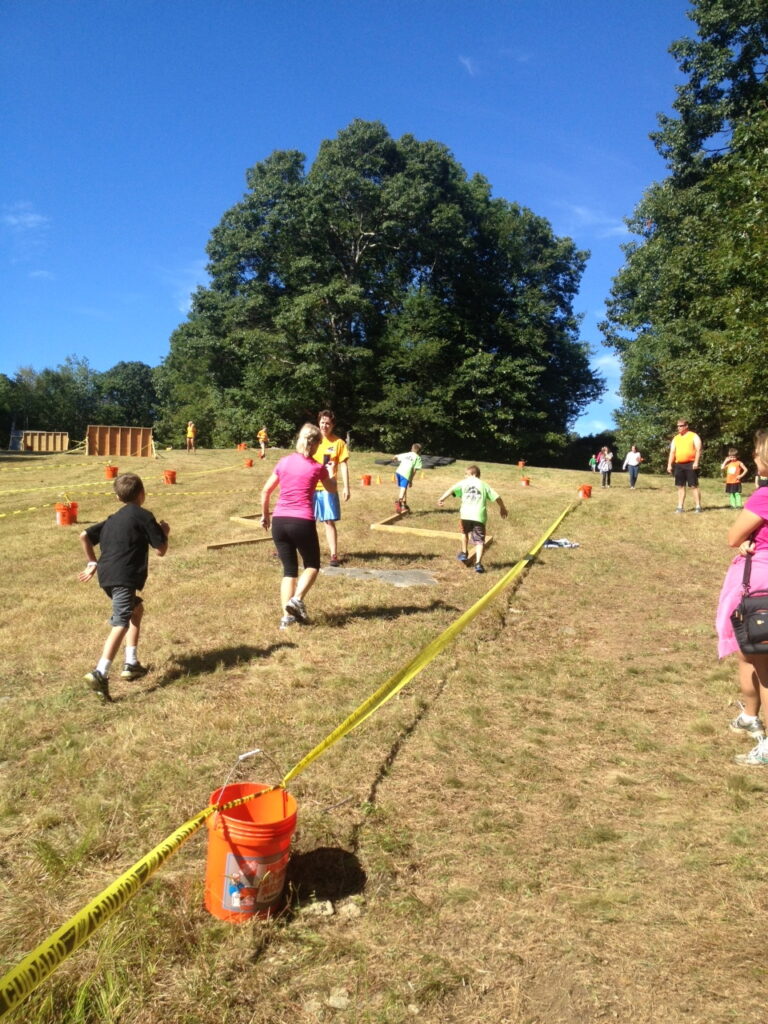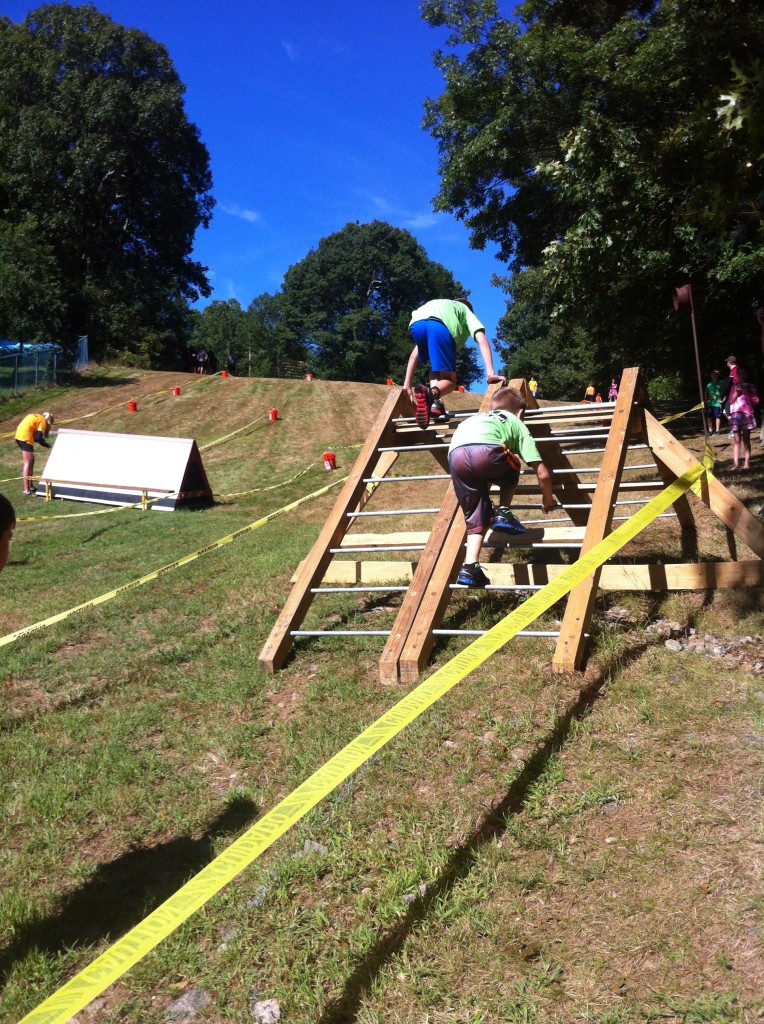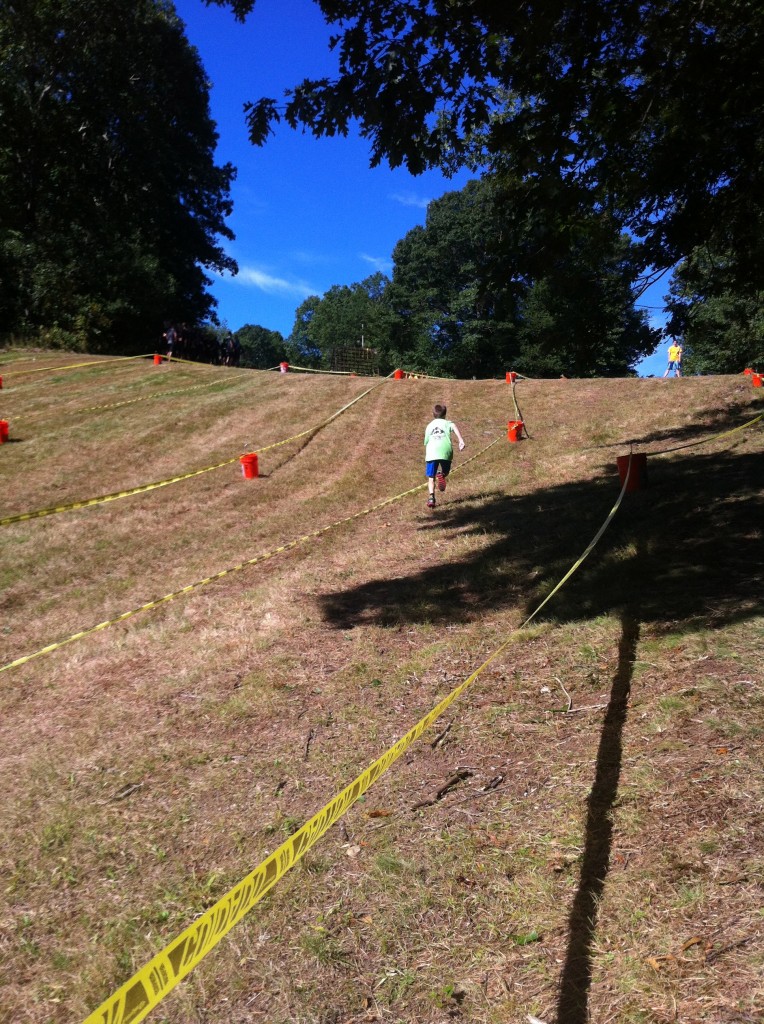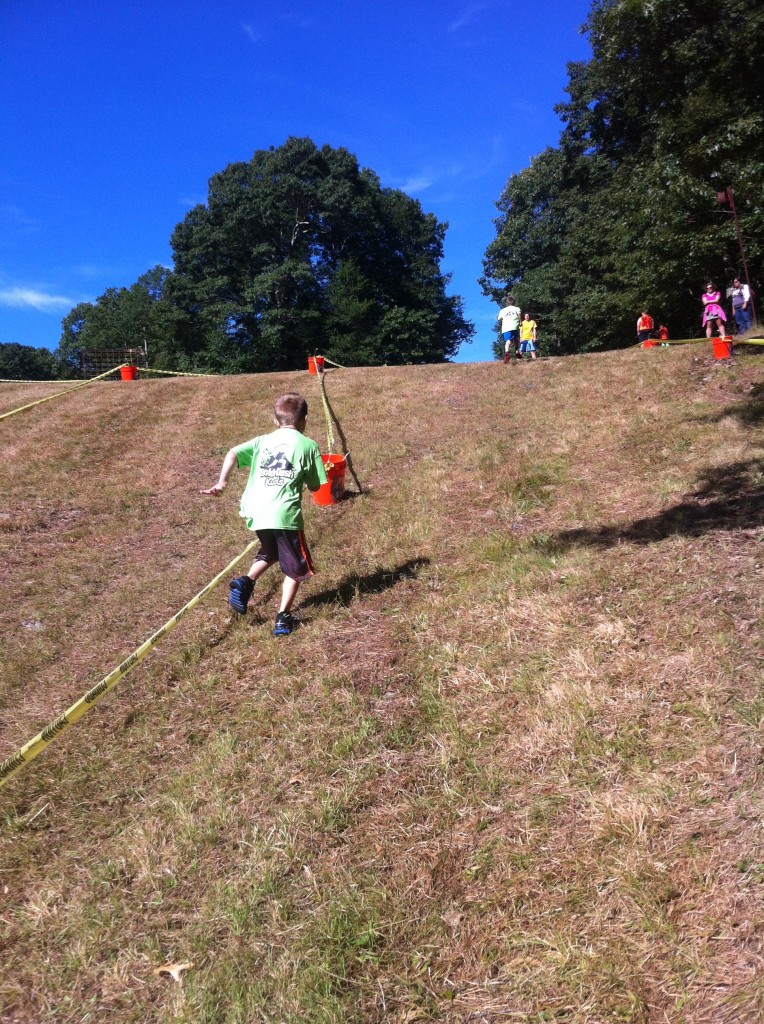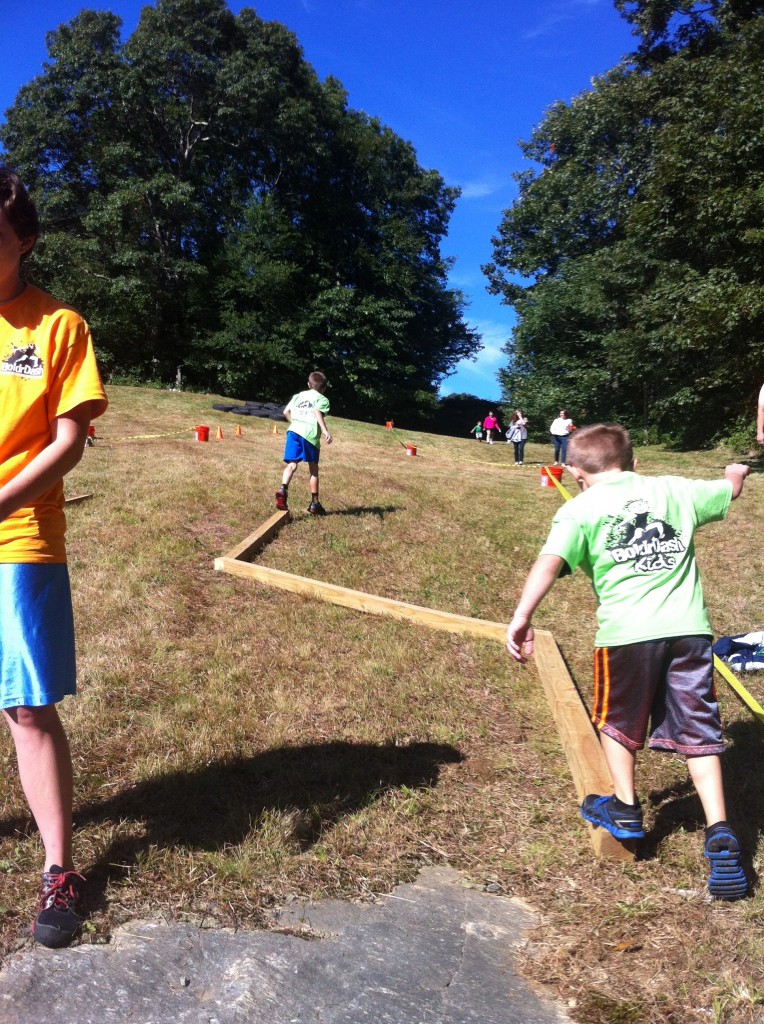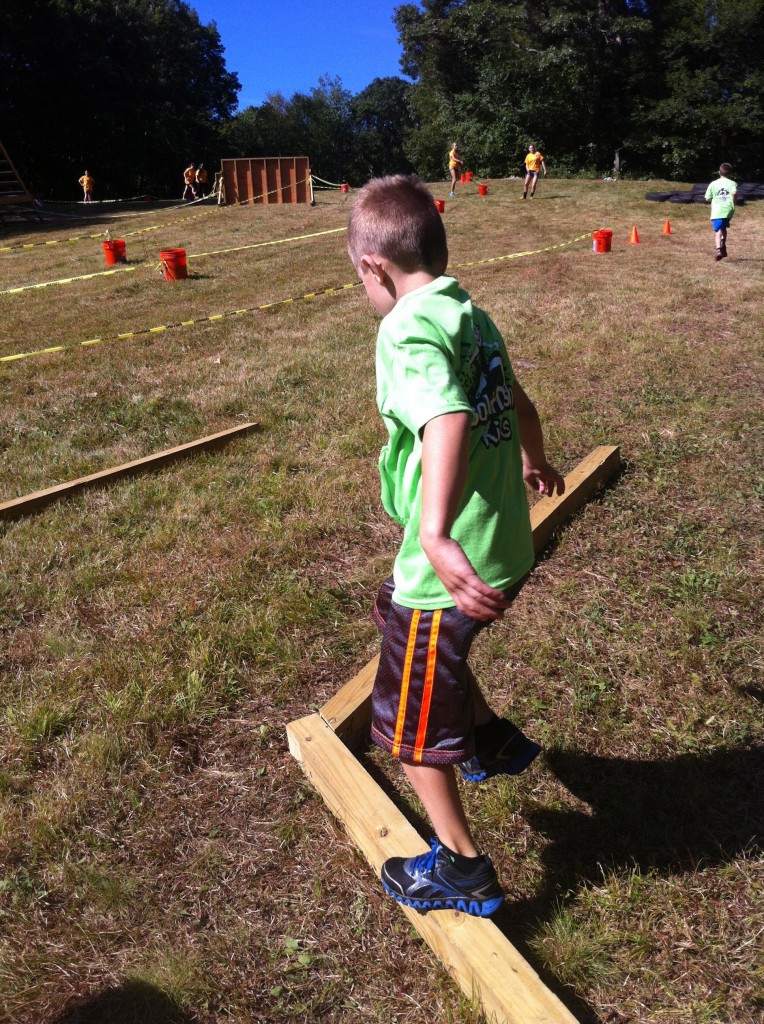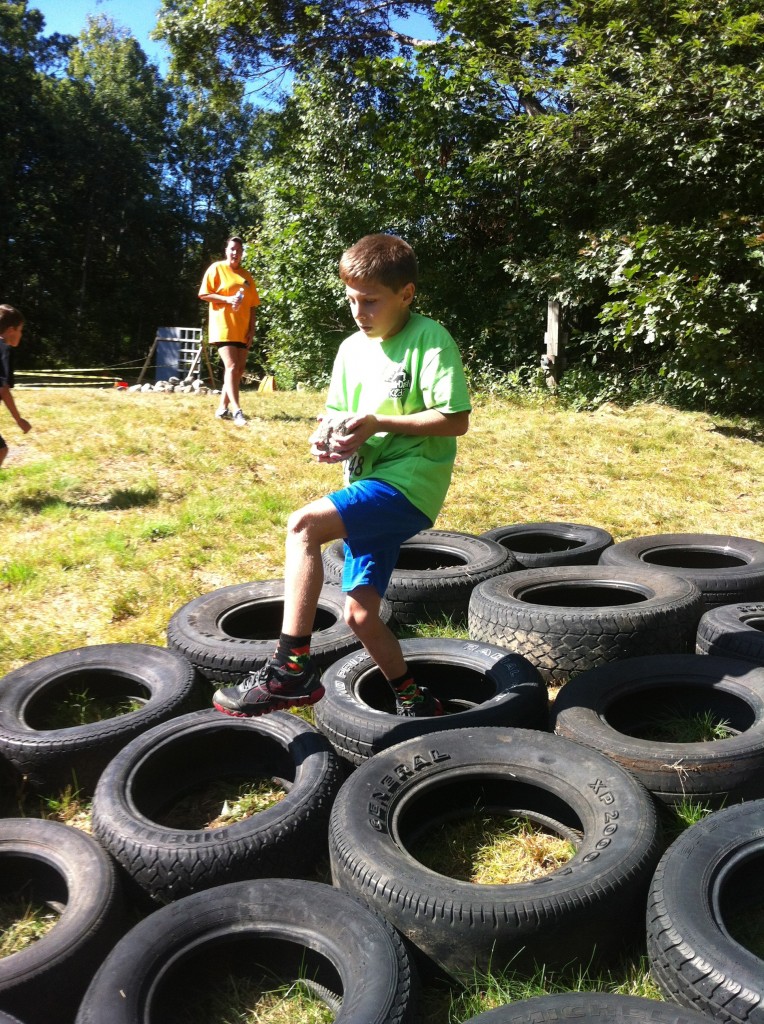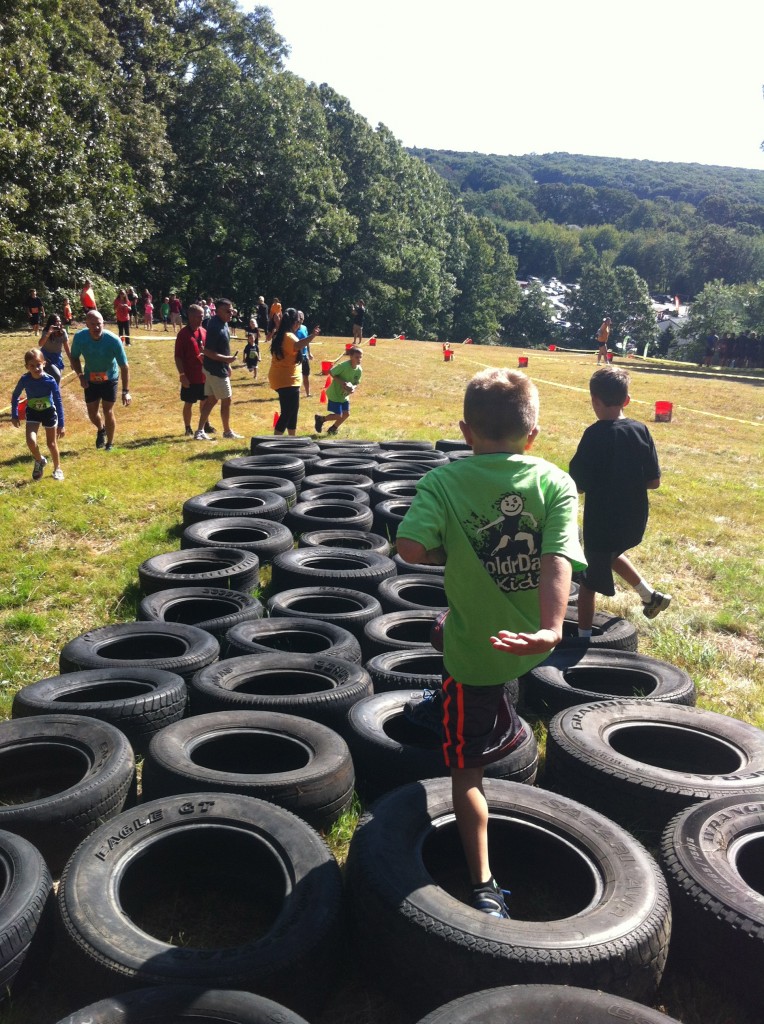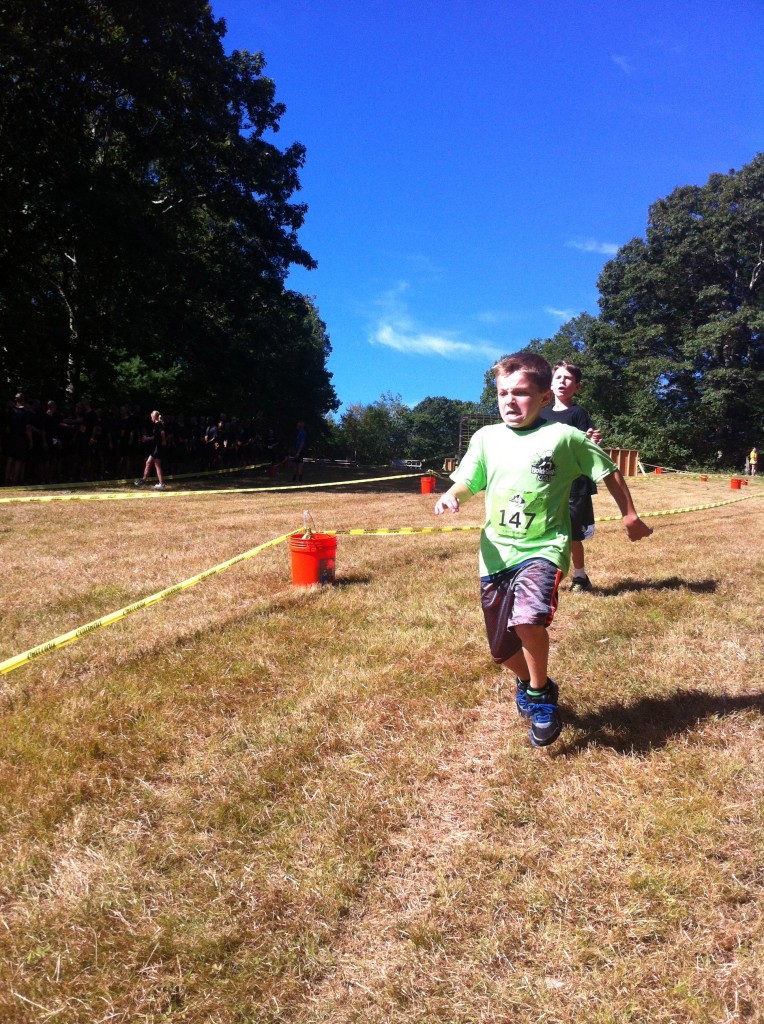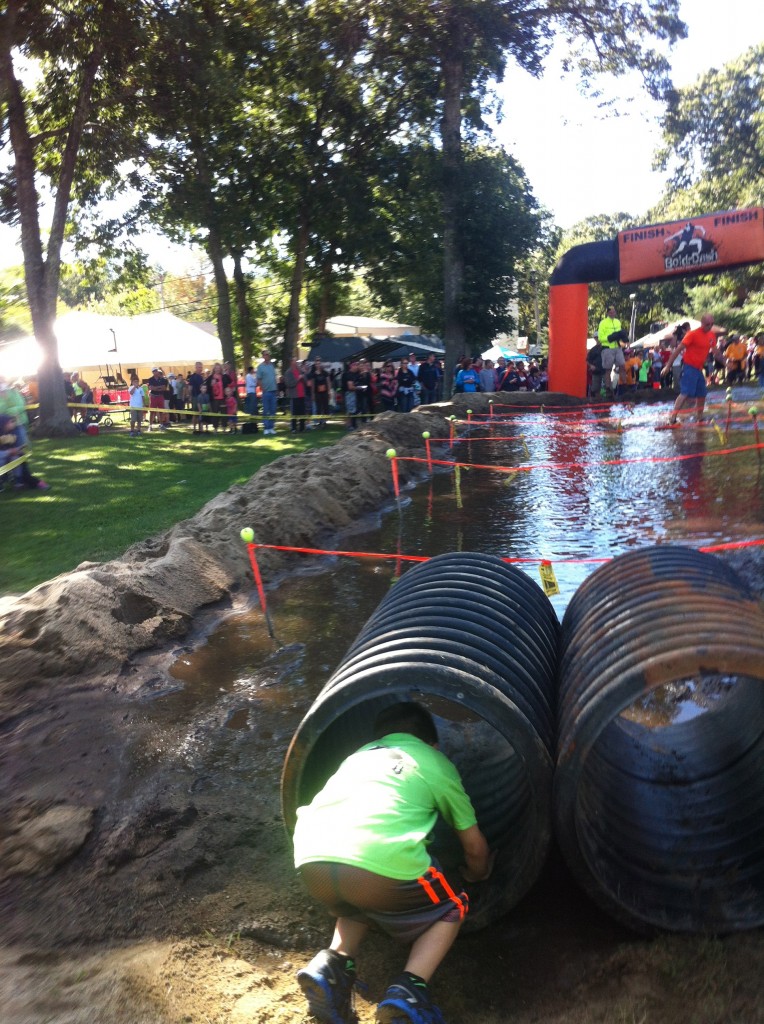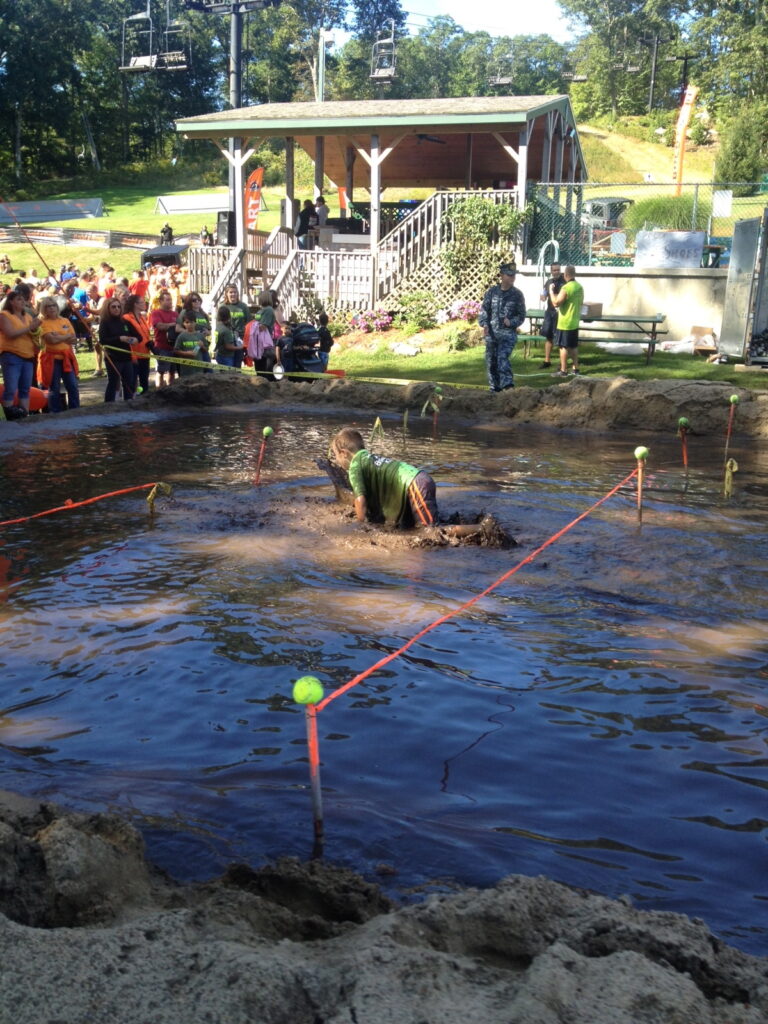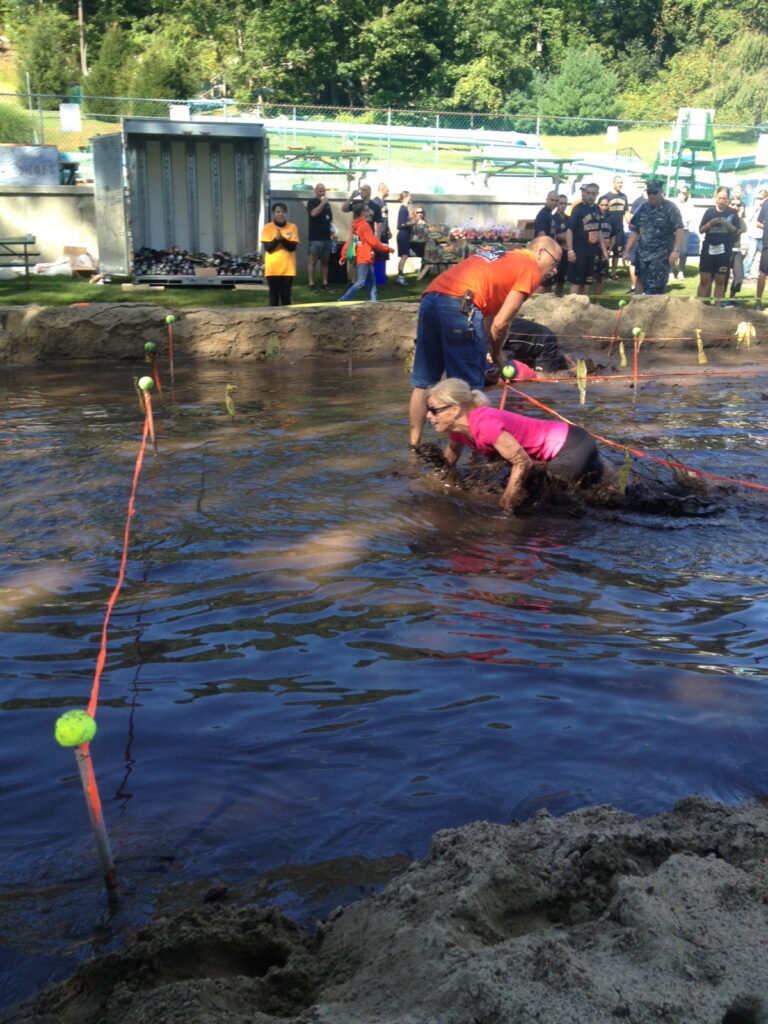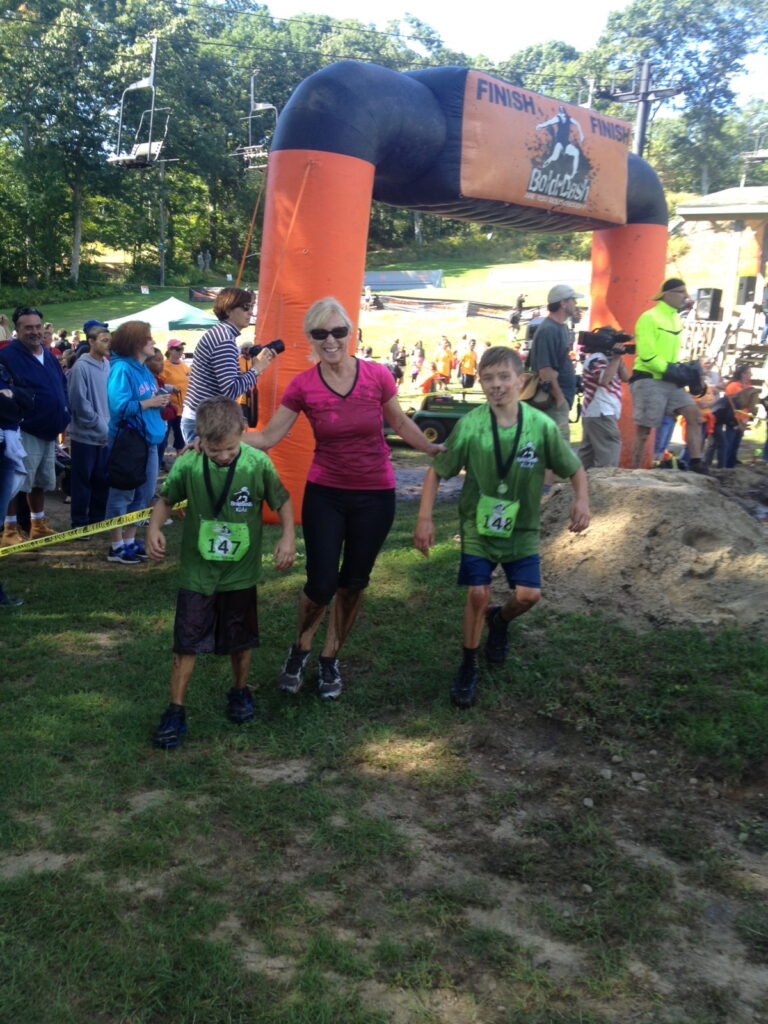 Honestly, one of the BEST mornings of my entire life… from the heart-beating, lung-filling, mind-challenging thrills to mud-splashing excitement and laughter of time with our grandsons!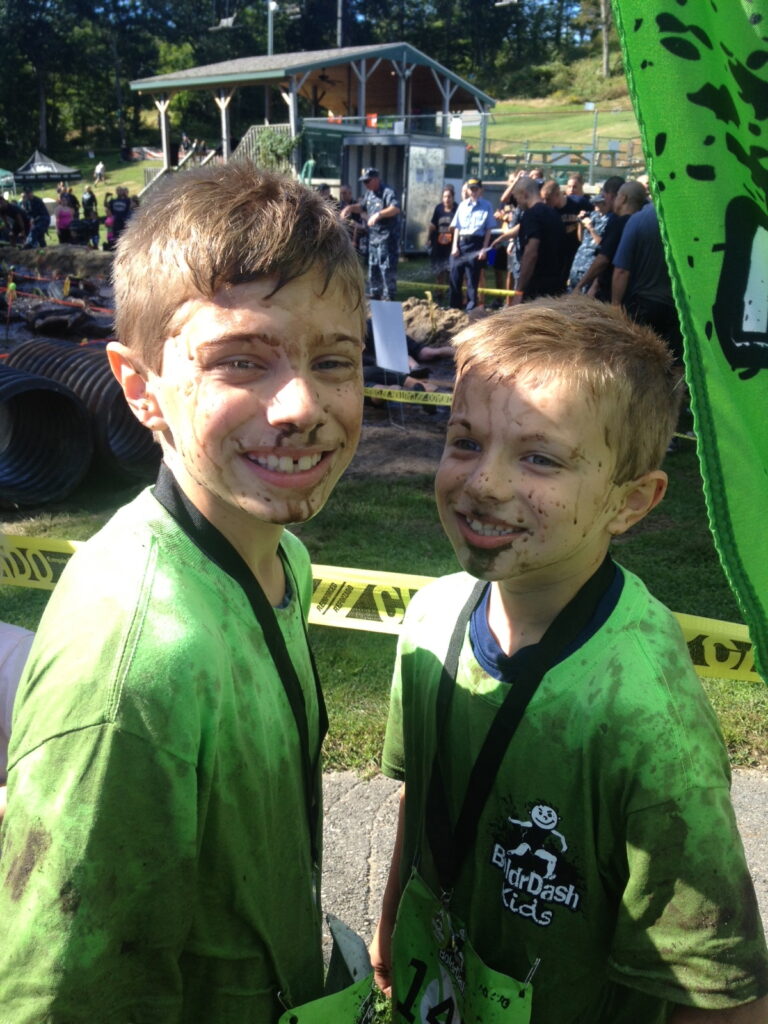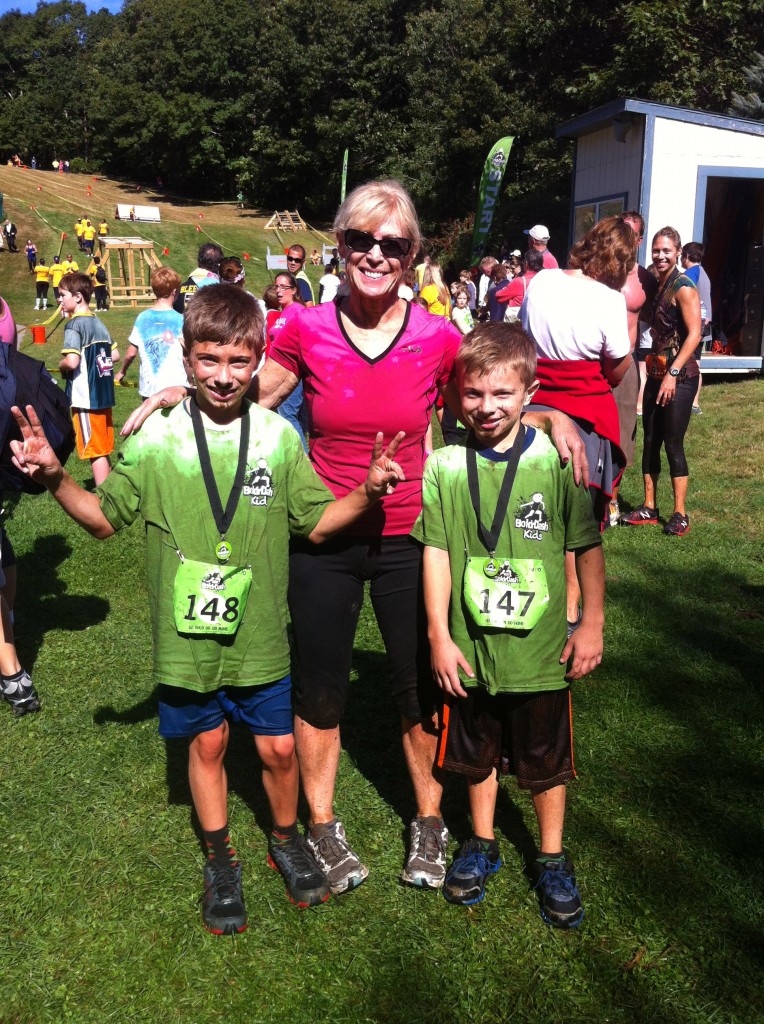 We WILL be back next year!
Barry and I enthusiastically recommend the BoldrDash Kids, designed beautifully for kids 4-8 and a bit more challenging course for kids 9-12. The Finisher medal is pretty awesome, too.
GO BOLD with your kids!
(And oh… Barry and I already have an adult team formed for BoldrDash grown-ups, also at Yawgoo on the same weekend!)