The weather might be getting cooler, but Clairol is getting hotter. Instead of getting back into the usual daily grind that comes with September, Clairol spokesperson and celebrity chef Giada de Laurentiis has some thoughts on how you readers rethink your every day choices and routine, and strive to be your best self this fall.
Giada is helping promote Natural Instincts' 'Healthy Hot Challenge' – an online tool to help participants achieve their personal best by making small changes day by day. The online challenge gives 28 days worth of tips, tricks and tasks to help participants feel their absolute best as they head into fall. Make a list Monday, Take Charge Tuesday, and Why Not Wednesday are some themes that the Healthy Hot Challenge will help guide participants through.
The challenge, located at HealthyHotChallenge.com, is already underway, however it is never too late to start making changes, and all the tips will stay on the site so you can participate in all of the challenges.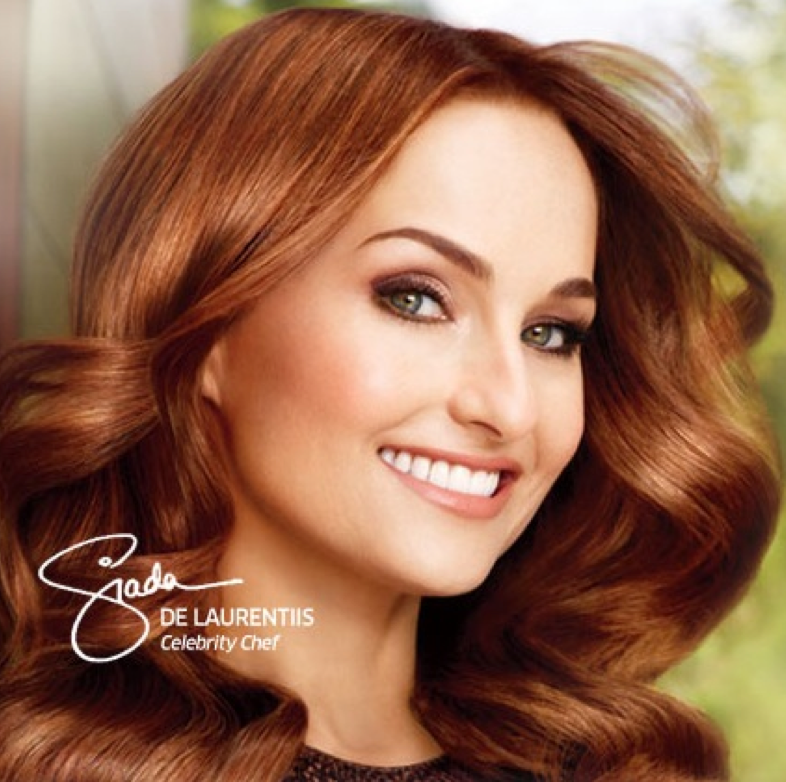 I had a chance to chat with Giada about Clairol, the Healthy Hot Challenge and an easy recipe for a busy mom (of 5!)…
What do you love about being part of the Healthy Hot Challenge? Why was it important for you?
I love how the Natural Instincts Healthy Hot Challenge helps men and women to become the best version of themselves. When you are your best self, it also helps you smile a little more, which is important for your happiness and overall well being for a healthy lifestyle. You can sign up for the challenge here and find out some great tips on how to incorporate just a few small changes to your routine: www.healthyhotchallenge.com
What small changes will you bring into your life day by day?
Stop procrastinating! Especially with making doctor's appointments, using that gym membership and reading those books I downloaded months ago.
As a mom to 5, I know being a working mom isn't easy, especially when it comes to cooking for everyone with our schedules. What are a couple easy meals you would recommend me adding to my dinner routine this fall?
My Lemon Spaghetti recipe is one of my favorites. It only takes 8 minutes to cook and there is no sauce you need to make. Check it out here: http://www.giadadelaurentiis.com/recipes/624/lemon-spaghetti. Also, Pizza with store-bought dough is also a fun, easy meal to make for the family. Bake at 450 degrees and it will take approximately 10 minutes or less to cook, depending on your oven.
I have to ask, what Clairol color do you use? It's gorgeous!
Thank you! I use Natural Instincts in Hot Cocoa, it's a gorgeous, medium brown with bronze tones. My favorite part of Natural Instincts is the weekly conditioning treatment. It makes my hair so soft and shiny and helps the color last longer. It also has coconut oil which is extra moisturizing!