Earlier this week, my Mom and I took a trip to Magic Beans in Wellesley, MA for Gearapalooza 2013 – the ultimate baby gear and registry event – presented by Bump Club and Beyond. This was just one of the locations for Gearapalooza's five-city tour, which featured Jamie Grayson, better known as TheBabyGuyNYC.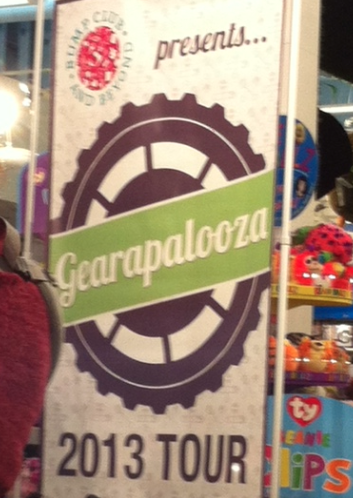 I had never been to Magic Beans, but I had heard great things about the store (they actually have four locations in the Boston area). It's a beautiful, fun and happy retail shop, owned by a couple with young children, that sells a handpicked selection of toys for all ages, from a wide range of manufacturers. The staff as Magic Beans was so friendly and helpful, and you can tell they are exceptionally well-trained. I can't wait to head back there for some more baby gear shopping!
But for now, let's talk Gearapalooza. What an amazing event! I have to say, even though I have ten nieces and nephews, I've never really paid much attention to the products or brands that my siblings and siblings-in-law use for their kids. Over the last 12+ years that I've been an Auntie, I've just kind of played with, cared for, and loved my nieces and nephews without thinking much about (what I guess I thought of as) the peripheral stuff.
But now that I'm going to be a mom myself(!!), these things really matter to me – and I'll be honest, I have felt pretty clueless about the gear I should have. I mean, It really can be a bit overwhelming when you think about everything you need when you have a baby.
I know I'm going to (do my best to) breastfeed, so I obviously want a breast pump. Brian and I are going to travel outside of the house with the baby, of course, so we'll need a car seat and a stroller. I'd like to try babywearing, so I'd like a baby carrier. We also need nursery items, diapers (cloth or disposable!?), cleaning products, bottles, binkies, blankets… and the list goes on.
So it was great to go to Gearapalooza and have the chance to talk to the baby product vendors there, as well as listen to Jamie Grayson, in order to make some really informed decisions about products and brands going forward. Plus, beyond being extremely knowledgeable about baby gear, Jamie is absolutely HILARIOUS, so my Mom and I laughed a lot, too! (Seriously, you have to follow him on Facebook and Twitter.)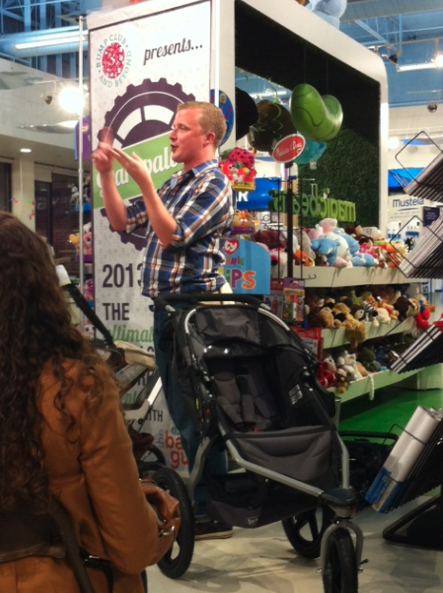 The vendors at Gearapalooza Boston were simply awesome, so I want to give them all a shout-out: UPPAbaby, Stokke, Nuna, Ergobaby, Summer Infant, Skip Hop, Dapple, Baby Jogger and Beco. All of the companies' reps were SO great to talk to, and provided me with a ton of information about their products. You could tell they were all really enthusiastic about the brands they work for, and not just going through the motions at the event. I truly appreciated their knowledge, expertise and willingness to answer my (and my Mom's!) many questions.
Here are just a few of the products that really stuck out to me:
The LEAF swaying chair by Nuna: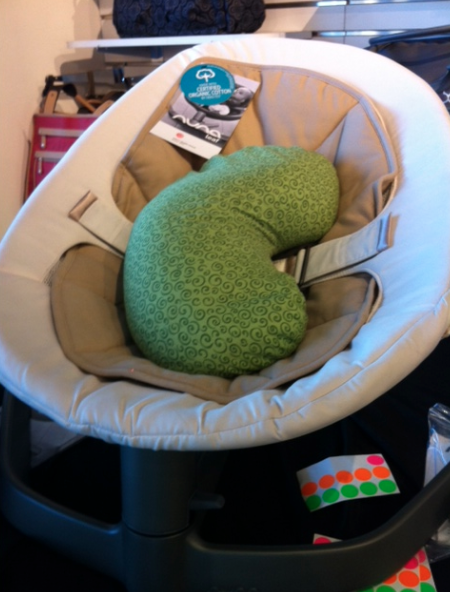 The UPPAbaby Vista modular stroller system:
The beautiful collection of Skip Hop diaper bags: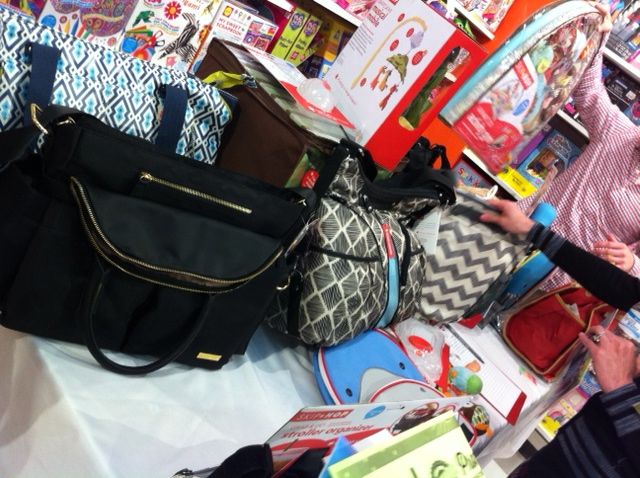 The Skip Hop Swipe wet wipes case that you can open with one hand: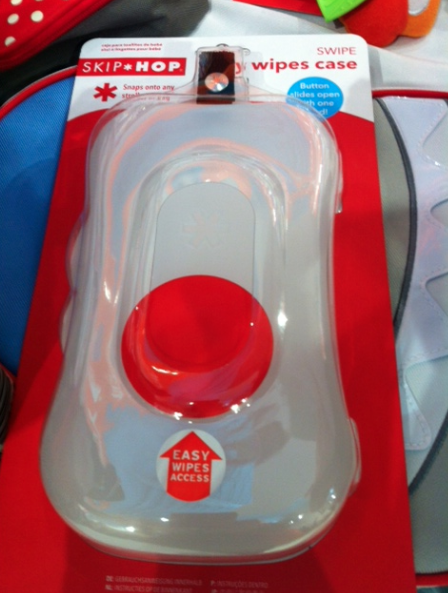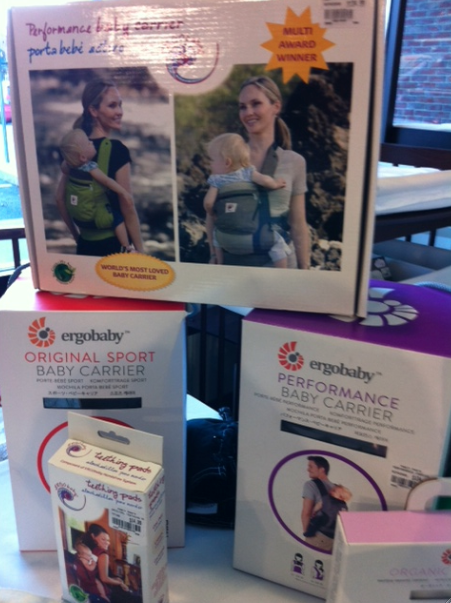 The Baby Jogger stroller (Brian says he's looking forward to running with the baby – too cute!):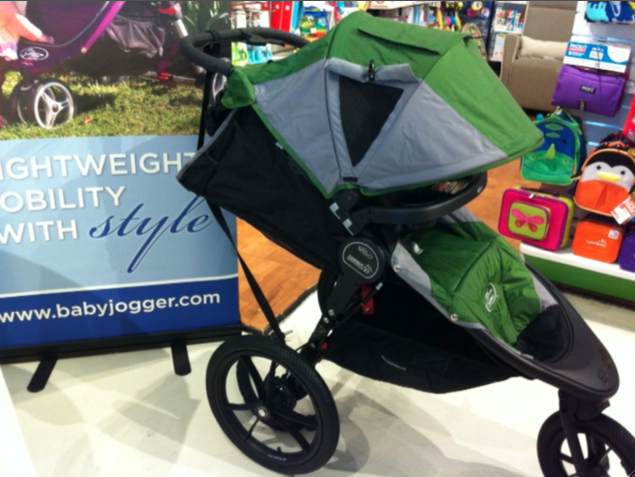 Dapple natural cleaning products: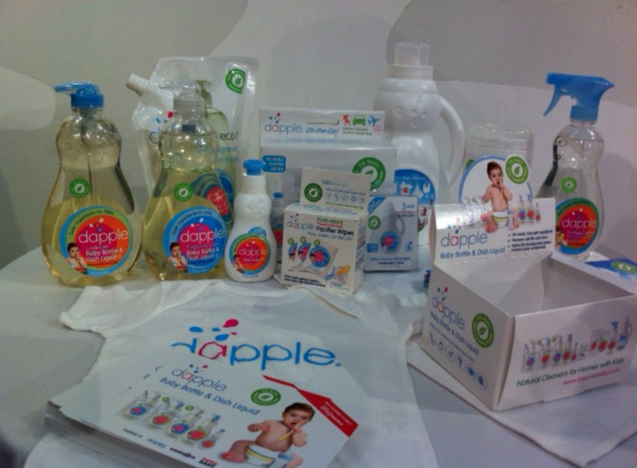 After we Gearapalooza attendees chatted with the vendors, it was time to listen to the very hands-on, enlightening, and uproariously funny Jamie Grayson.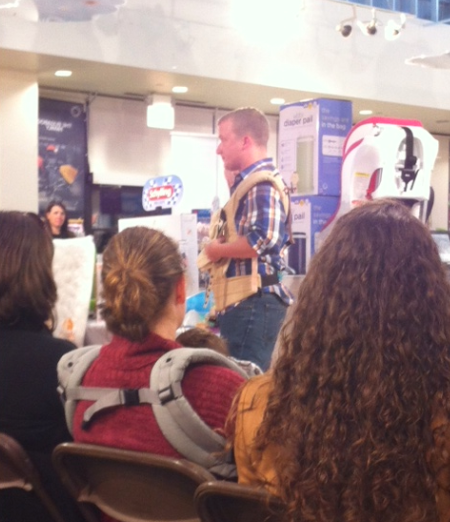 Jamie gave us LOADS of information, and it would impossible to recap it all in a blog post (and I could never deliver the info as entertainingly as he did) so here are some of the main points and interesting facts that I, as a first-time mama-to-be, got from his talk:
There are six baby items you need to pay the most attention to: diapers, car seats, strollers, baby carriers, breast pumps and baby mattresses.
Where are cribs in that list of six items? Jamie says to pay most attention to the mattress – what good is a super expensive crib if you're going to put a cheap, flimsy mattress in it?
Keep children in rear-facing car seats for as long as possible.
The middle of the back seat is the safest place for a car seat.
Find a bottle nipple that matches your breast milk flow so your baby has consistency no matter who is feeding him or her.
Hygeia breast pumps are highly recommended.
If you want to be able to push a stroller one-handed (while drinking coffee or talking on the phone, for example), get a stroller with a solid handle bar.
Strollers that collapse easily will save you a lot of grief.
To clean up baby vomit, use a 50/50 vodka and water solution.
Jamie covered SO MUCH more information than what I put in these bullet points – he went into great detail about each of the six baby items on his must-pay-attention-to list – so really, if you're a parent-to-be, grandparent-to-be, new parent, or just someone who wants to be entertained while getting awesome baby product information, follow him on Facebook and Twitter.
The final two stops for Gearapalooza 2013 are San Francisco (September 25 and 26) and Los Angeles (November 5), so if you're in those areas, I highly recommend you check out this event.
My Mom and I left Gearapalooza armed with so much more knowledge about baby products. I couldn't wait to get home and share all the info with Brian. And now I feel really ready to start my list of baby product needs!
—
Disclosure: As a member of the media, I received a complimentary ticket to Gearapalooza Boston 2013. All opinions are my own!