Victoria is 9 weeks today… officially 2 months old!
I can't believe it!
Where has the time gone!? Crazy, but I do not remember a time in my life without her!
My sister-in-law Nicole got me the "1 month, 2 month, 3 month and so on" stickers and I am determined to do the photos throughout the year!
Here's Victoria's 2 month photo… she's looking more and more like her 4 brothers, specifically – Henry and Ben! It's WOWZA to me!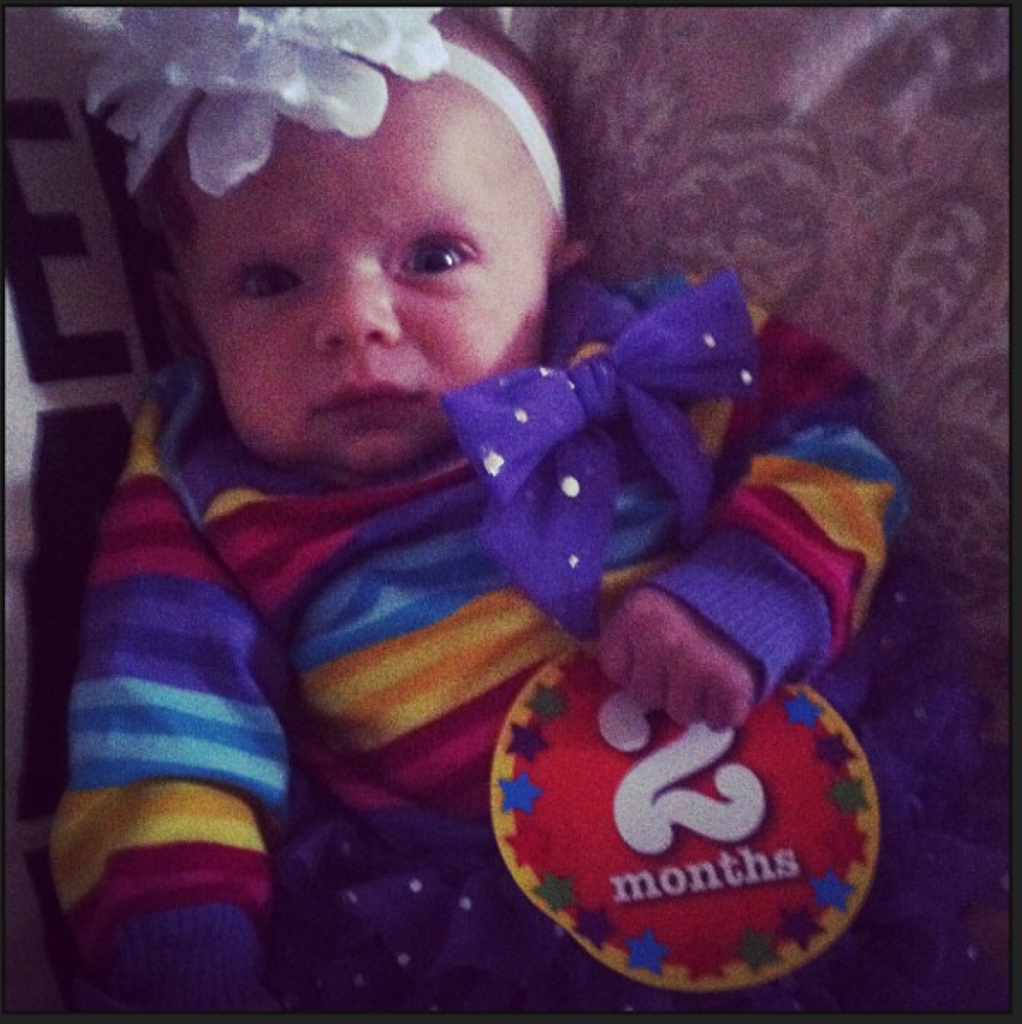 My little beauty girl!