Girl's Guide to Football: COVERGIRL and the NFL – Team-Inspired Nail Looks
Are you READY for some football?
I know I am.
With 5 FOOTBALL FANATICS in my house, I'm excited for the season to officially kick-off (pun intended)!
Last year I became so into the "fashion, food and entertaining" side of football, that I bought the domain name – Girl's Guide to Football – and it's been a little "pet project" of line (and Vera Sweeney's) throughout the year. We thought it was time that the ladies have some fashionable football fun and join in (a little bit more) into the festivities.
I LOVE seeing this season that some of my fave brands are jumping into the NFL and thinking about the LADIES! It's AWESOME to see!
Just in time for the season's official kickoff in Denver on Thursday, COVERGIRL is teaming up with the NFL to offer female game-goers and –watchers the chance to express their on-the-field allegiance like never before – via official COVERGIRL NFL "fanicures" inspired by all 32 NFL team logos and colors.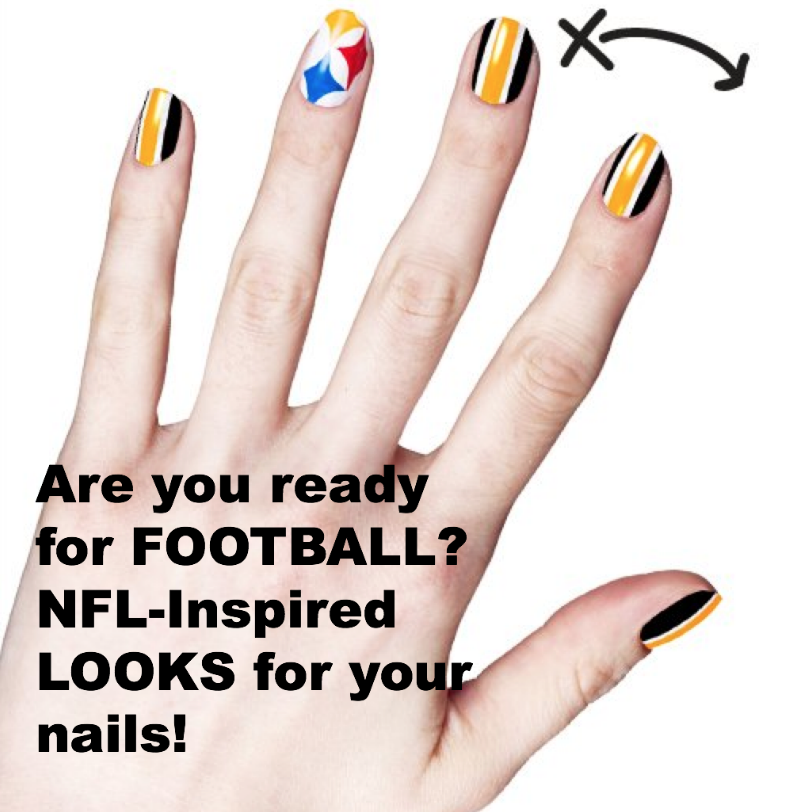 (This look was created with COVERGIRL Outlast Stay Brilliant Nail Gloss in Black Diamond, Snow Storm, Goldilocks, Ever Reddy and Out of the Blue)
If you've ever tailgated or been to an NFL game, you understand the passion and emotion that goes into being a fan – it's not just about the competition on the field on game day, but also the rivalries in the stands and at home, with friends, or even around the office water cooler.
So, as an iconic American brand, COVERGIRL is thrilled to team up with the NFL in support of America's favorite pastime, empowering women with a fun, new way to showcase their team spirit.
On sale starting TOMORROW (Thursday, September 5th) at covergirl.com/NFL, the 32 customized COVERGIRL Outlast Stay Brilliant Nail Gloss bundles, one combination per team, offer all women the chance to wear their heart for the home team on their hands, whether a Bengal, Brown, Bronco on Buccaneer. In the meantime, fans can preview the looks on COVERGIRL's Facebook page.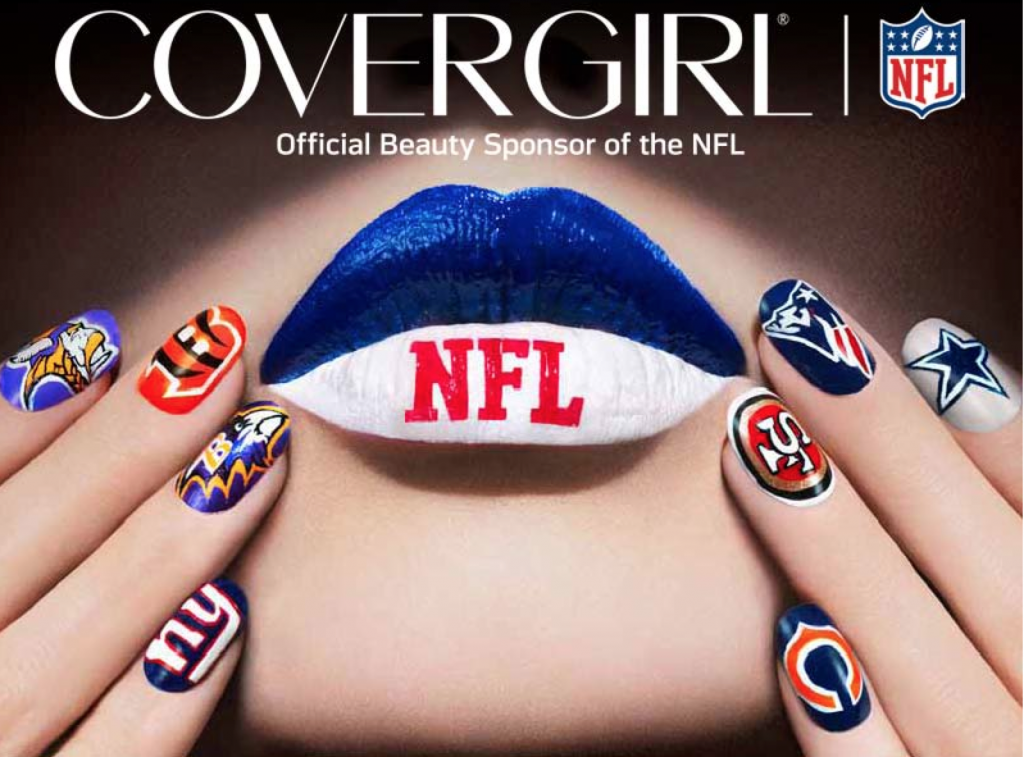 I love love love it!
And yes, I'm ready for some FOOTBALL!
This season I've got 2 teams… Steelers (for my guys) and the Pats (for my hometown!).
Let's GO!