This is a sponsored post on behalf of Secret Clinical Strength Stress Response Deodorant. All opinions in the post are solely individual and my own.
It's that time — Back-to-School.
This year I have 4 boys in the same school. We have a kindergartener, a 1st grader, a 2nd grader and a 3rd grader. Oh, yes… this should be an interesting year. I must admit, I've been pretty prepped for Back-to-School since the beginning of August. All the backpacks and lunch packs were ordered. All the new shoes and clothes were ordered. Teachers assigned. Classrooms designated. After school activities signed up for and ready. This year I was absolutely on the ball!
The back-to-school lead up for me has always been the fun part… the stressful part for me is actually sending them off.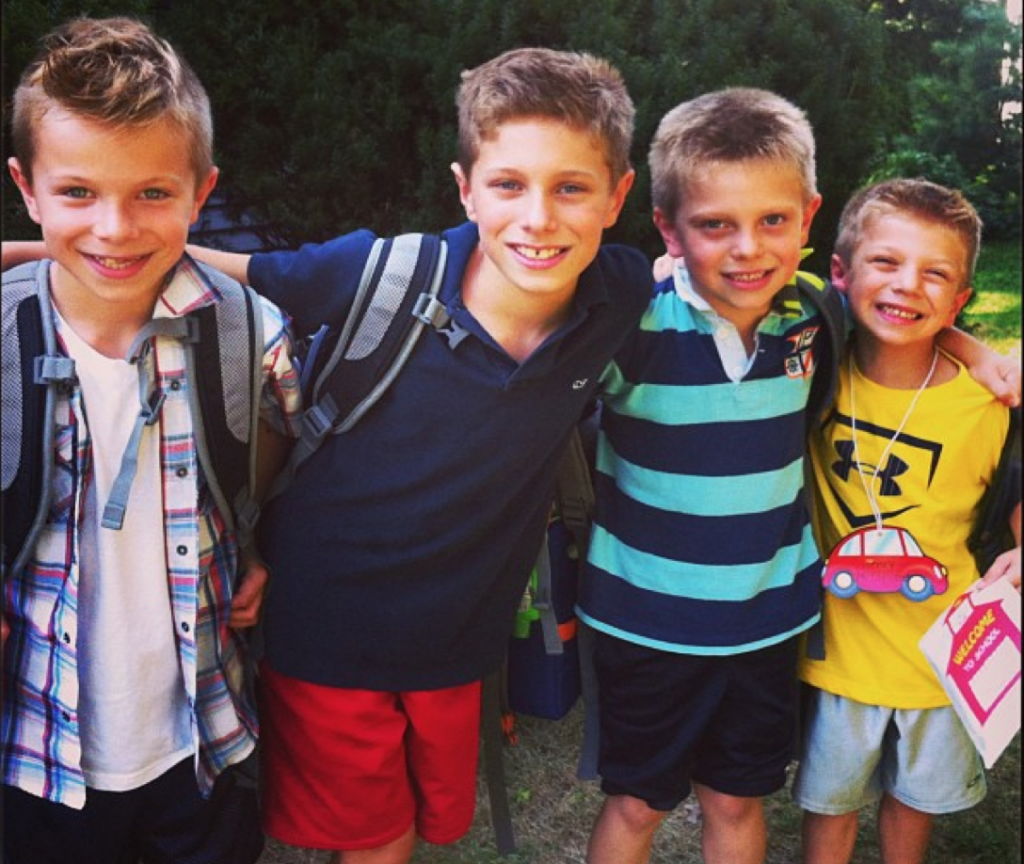 Questions start going through my mind…
Will their friends be in their class?
Will Henry know where his classroom is?
Will they sit alone at lunch?
Will they have people to pay with at recess?
Will they like their teachers?
Will they enjoy the first day? The first week? The first month?
Did we make the right decision by picking this school?
Will the boys be on their best behavior?
Will they need glasses?
I'm telling you, these things run through my mind. I'm a stress-ball on pick-up day on the first day, throughout the first week and even through the full month. You just want everything to be perfect for your kids. Your kids are your life, and you want to make sure they are set in school and enjoying it. I can do everything I can to prepare them before school starts, but after that… it's not about me, it's about them.
Needless to say… when I stress out, I sweat. And I'm not a little sweater, I'm like a "I have to wear dark colored clothing because you will see sweat stains" sweater.
Sweat. It's a yucky thing.
There are three main causes of sweat – activity, heat and STRESS. Oh, yes… I could be a poster child (or mom!) for all of these, but especially stress. And the worst part, stress sweat actually smells worse because it's from a different gland. Apocrine glands, which release sweat that's 80% water and 20% nutrients (lipids & proteins) vs. the sweat from heat & activity (from the Eccrine glands which release 99% water). The bacteria that naturally occurs on our skin feeds off of the nutrients from stress sweat which is what causes the odor.
So how can I stop this from occurring? How can I find something to "fight" against this sweat?
Easy.
Secret Clinical Strength Stress Response antiperspirant/deodorant.
Secret Clinical Strength Stress Response protects you from all three causes of sweat, including proven 4X stress sweat protection. It has proprietary technology in the formula (BCD molecules) that actually trap and lock away odor to neutralize it and then release a fresh scent, which is most important when protecting you from stress sweat since simply covering it up with fragrance can make you smell even worse. It is… and will become… your new best friend.
When the boys all went off to school for their first day, I was fine.
It was pick-up that was stressing me out, I just wasn't sure what to expect. I was absolutely stressing out, but I can prepared. I wore the Secret Clinical Strength Stress Response and it worked like a charm. It controlled my sweat and I wasn't worried about smelling or looking awkward for first day pick-up (all week, in fact!).
There is a time in all of our lives when we stress sweat. It's not just Back-to-School moments for me, it's other moments for me, too. It's imperative to know that you have a product that is going to be effective and do what it promises to do. That's Secret Clinical Strength Stress Response for you. For all those moments when you know you're going to need it, you gotta get it.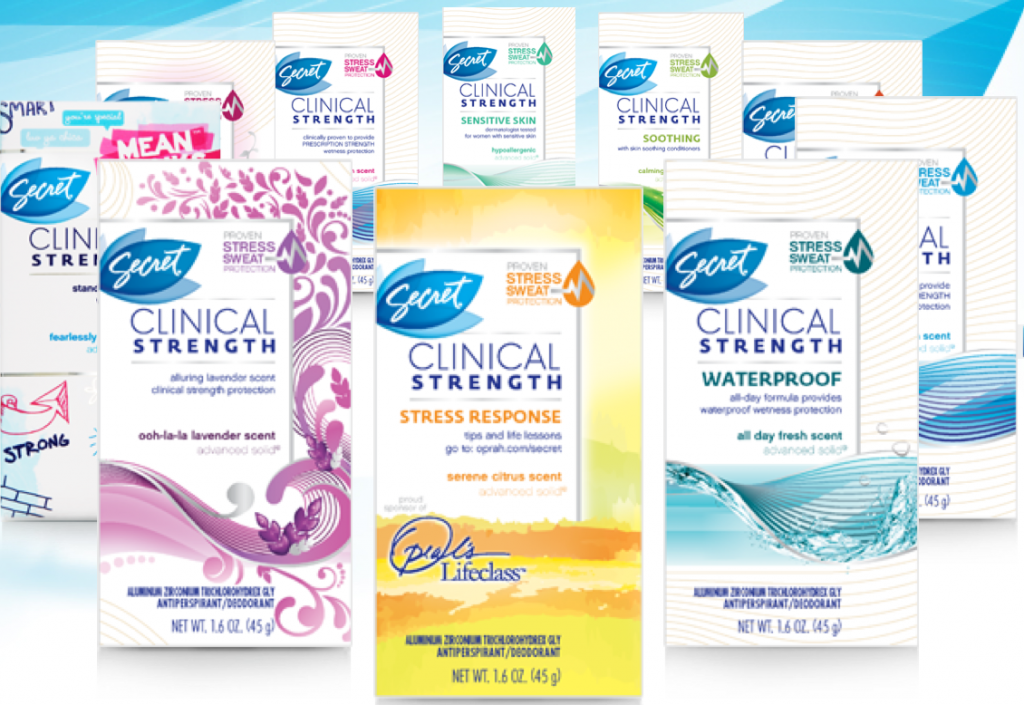 Tell me, what are some of your stress moments where this would come in handy?
Share your stories with Secret, too on their Facebook and Twitter pages!