Daily Diary: The "real" deal with Family Photos
It's funny, whenever I post a photo of my family on Facebook, people will message me and ask, "How did you get them all to smile and look at the camera?"
Or they will say to me, "Your kids always take the most beautiful photos. My kids never look at the camera at the same time."
Oh, believe me… it's NEVER that easy for us.
We were at Beavertail Lighthouse this weekend with all the kids and I thought it would be cute to get a photo of them all (plus Matt) on the rocks. As Matt was trying to get everyone lined up, I started snapping photos. I was laughing (my you know what off) while they were getting ready because it's just never that easy. Usually Alex and Ben want to stand next to each other and then start trying to wrestle. Henry always tries to flash a peace sign. William tries to stand on his tip-e-toes to be that much taller than everyone. It's just classic.
But I think these photos speak a story…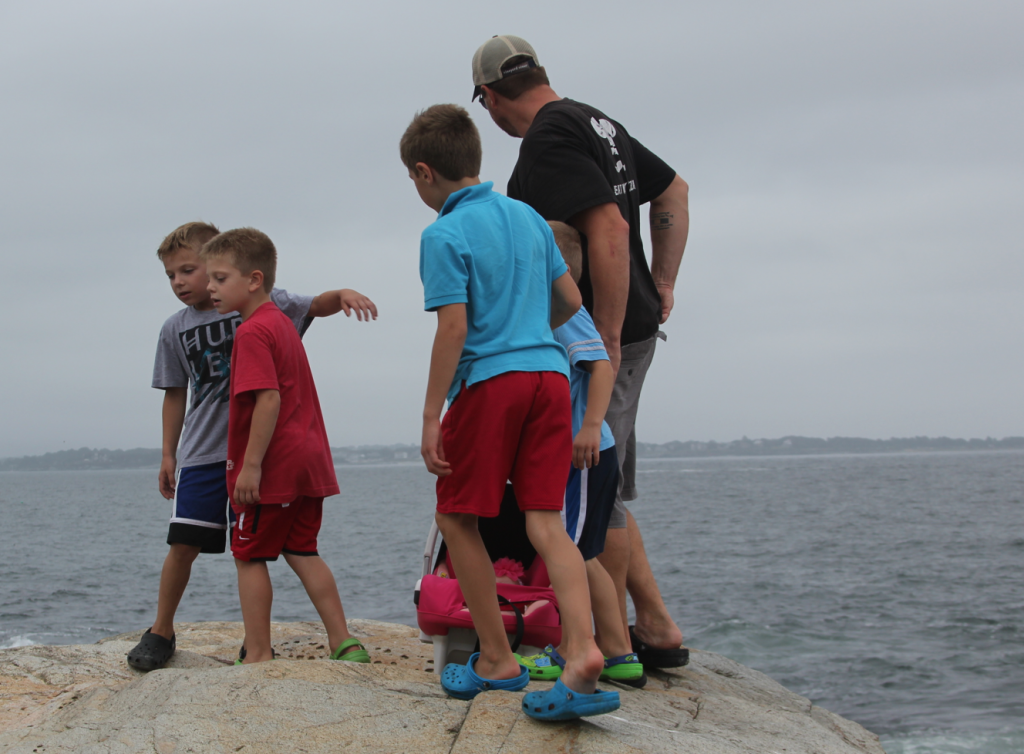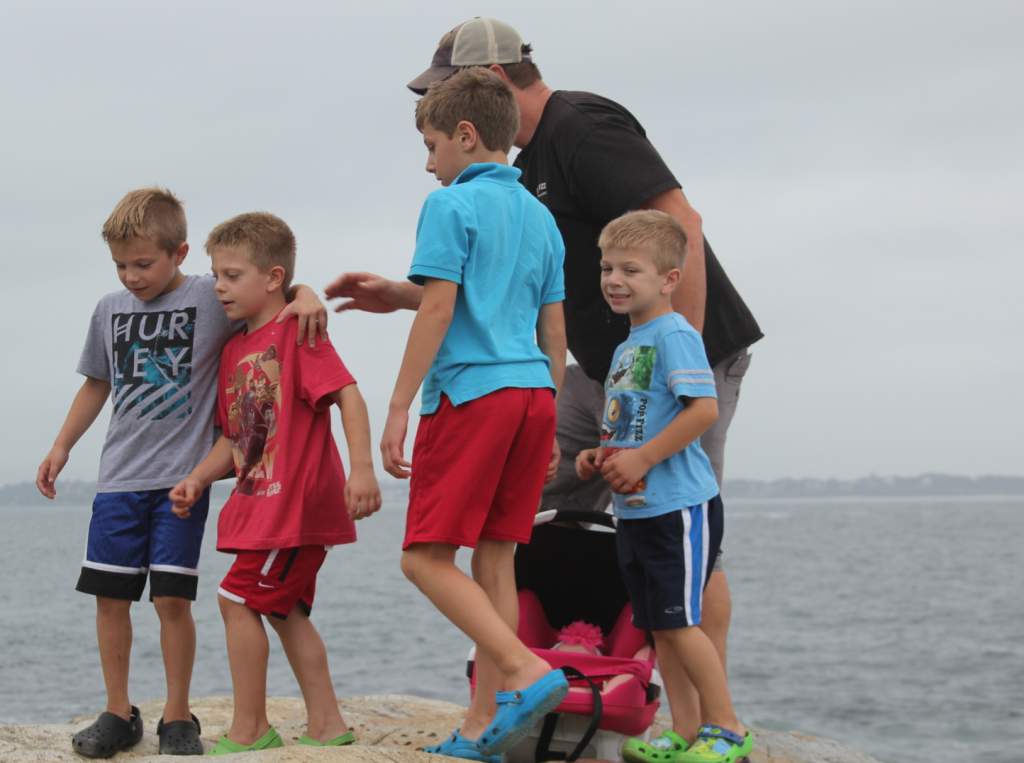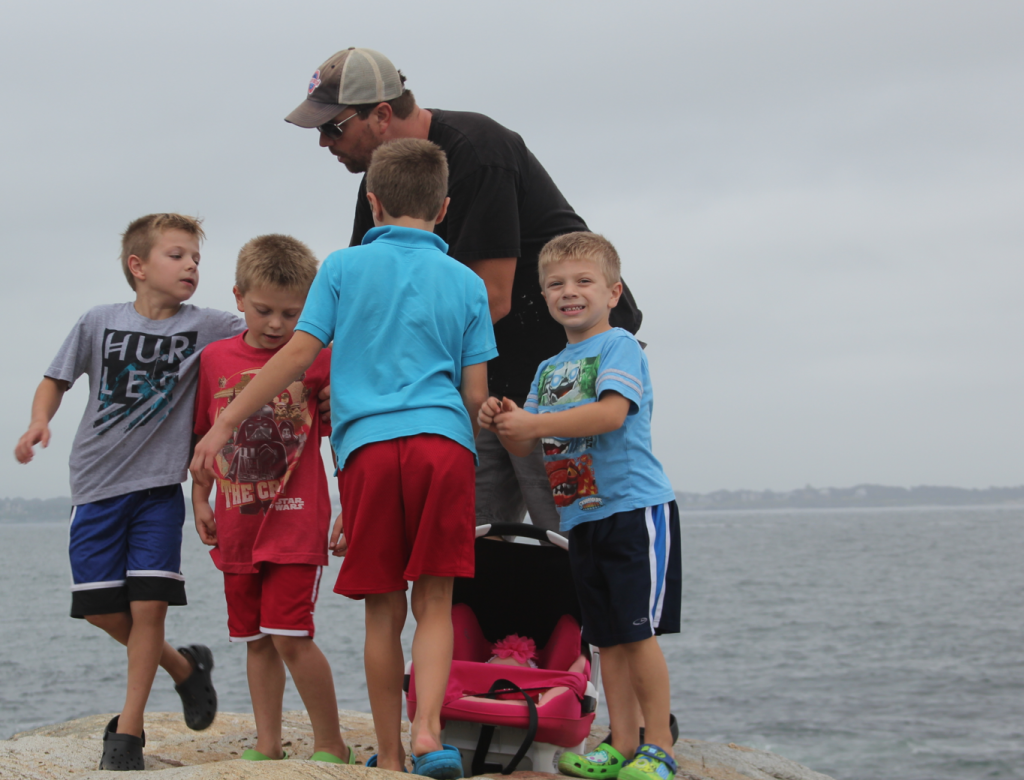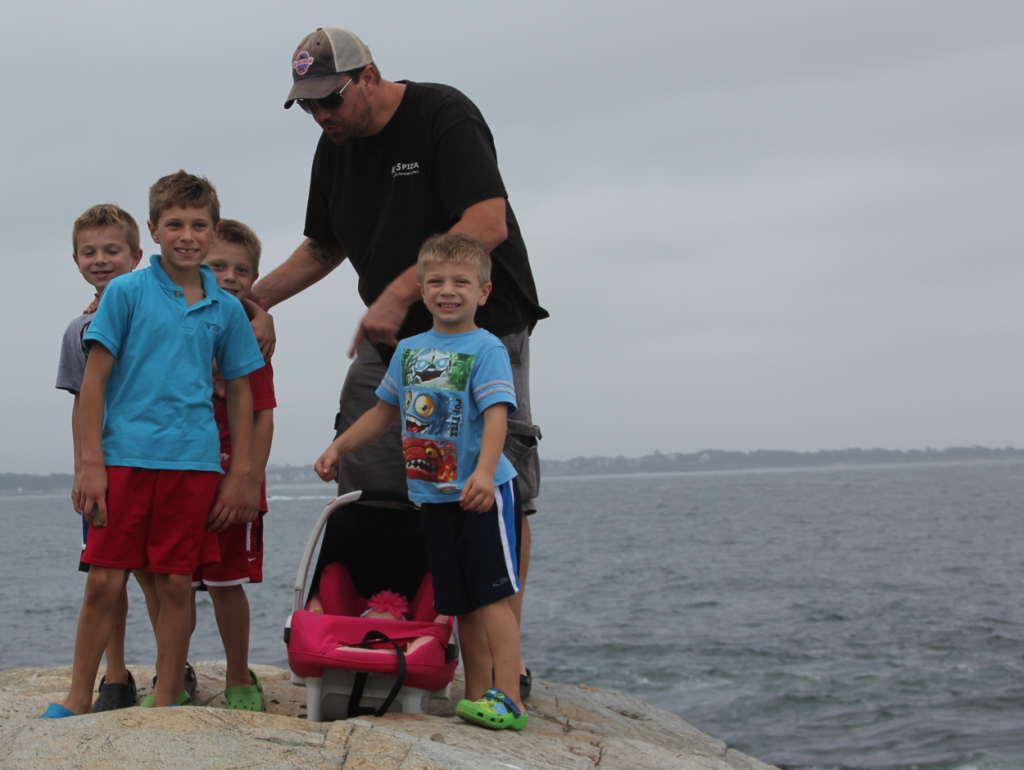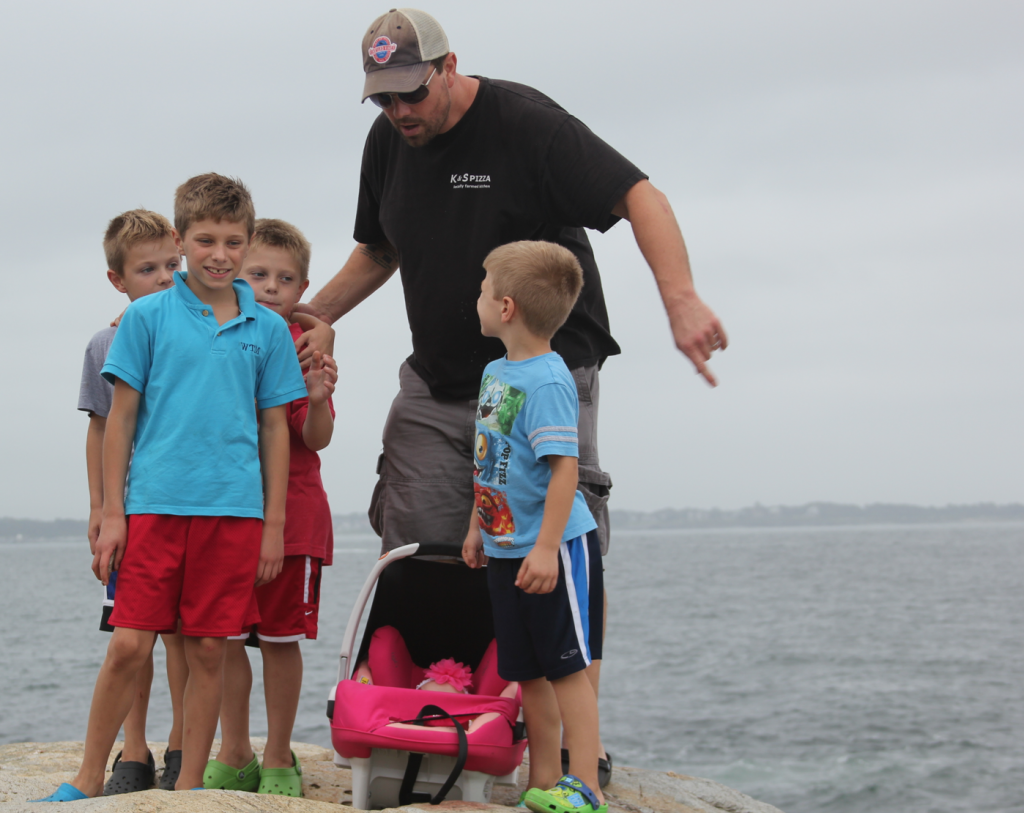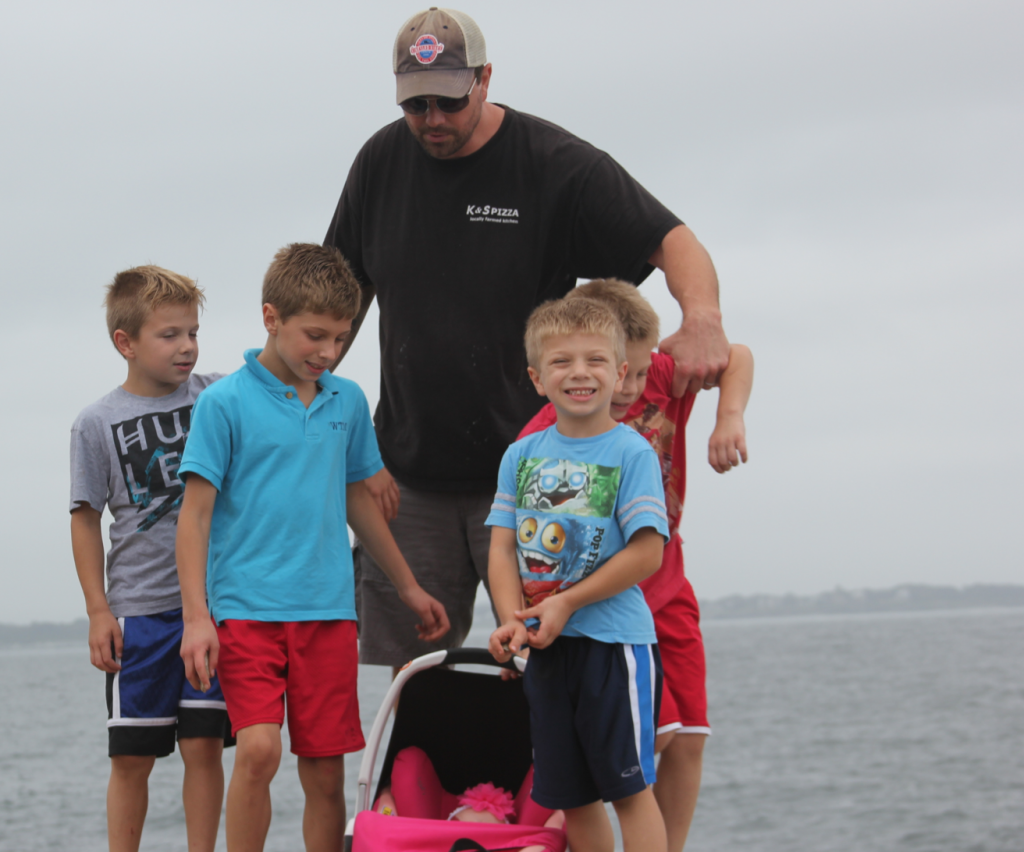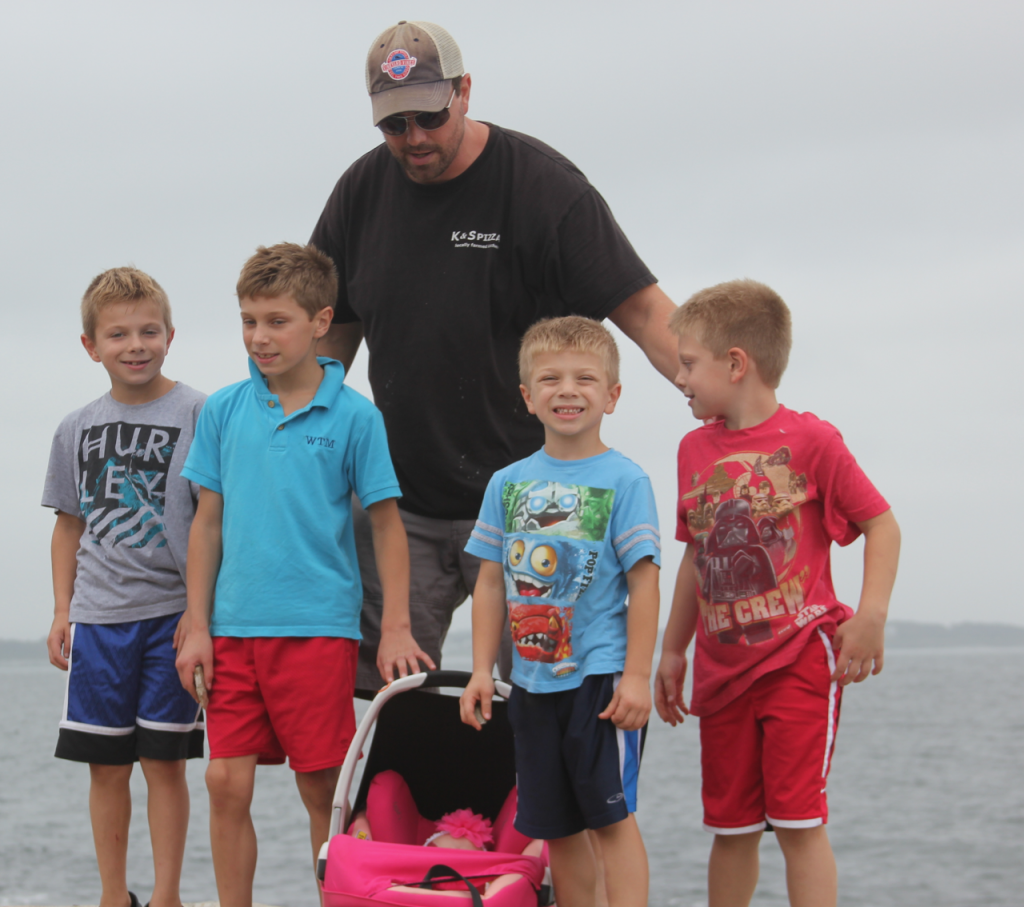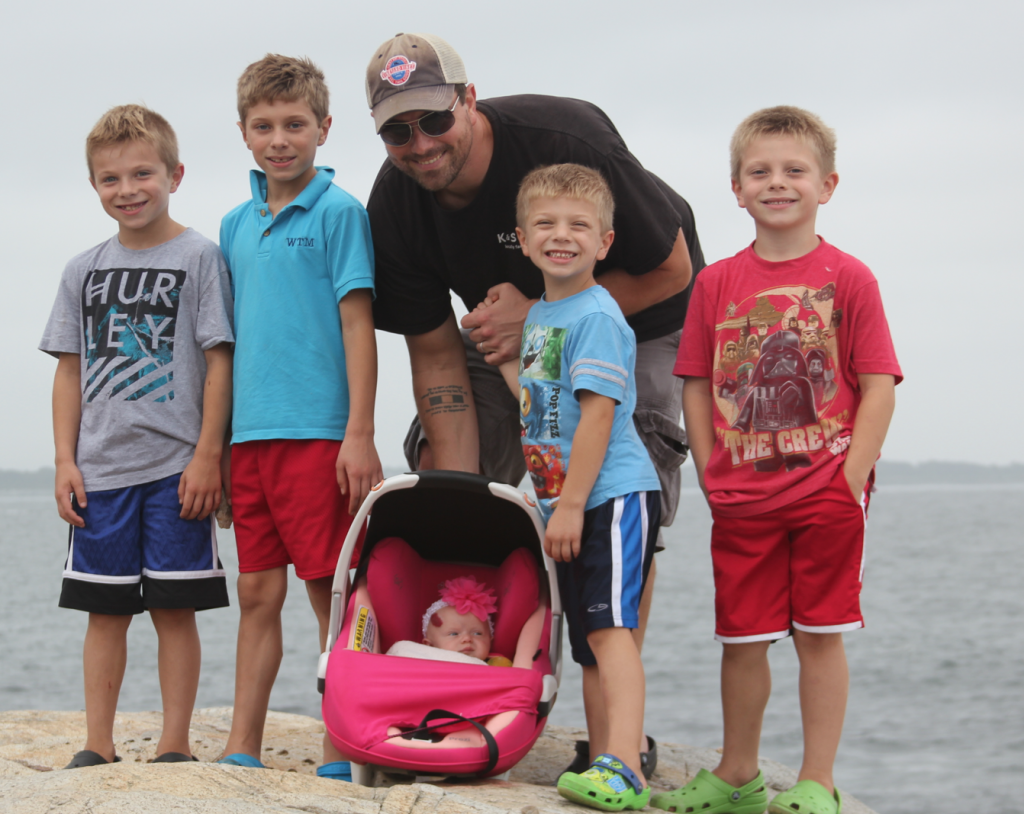 As you can see, it took a few tries! 🙂
But we got it.