Milk Unleashed Twitter Party #MilkUnleashed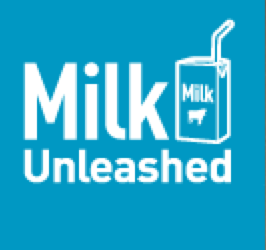 Join me and Vera Sweeney Monday night for a FABULOUS Twitter Party with Milk Unleashed! We're so excited to be chatting with Milk Unleashed and discussing National Disaster Preparedness Month!
We have lots of topics we will be covering:
1) Tips for healthy eating on the go
2) Recipe ideas to get your kids to drink more milk
3) Eco-friendly packaging to protect what's good
4) How real milk can stay safe and delicious in your pantry
As always, we love have a real-time discussion with parents! We can't wait to have you with us Monday night!
Details:
When: Monday, September 30th
Time: 8PM (ET)
Hosts: @VeraSweeney and @AudreyMcClellan
Brand Handle: @MilkUnleashed
Hashtag: #MilkUnleashed
PRIZES throughout the hour!!!
NO RSVP!!!!
Follow along on Twitter.com. Go to the search bar and click in our hashtag #MilkUnleashed. Don't forget to click "all" tweets!
Can't wait to see you!!!