How to Plan a Minecraft Birthday Party
Minecraft is the hottest thing in our house right now. It's ALL the boys want to play. Since William and Alex both had birthdays this week and now we're in birthday planning mode, they've both expressed that they want to have a Minecraft Birthday Party.
I'm going to be honest, I'm not very crafty, so I have been scouring online for some awesome Minecraft Birthday Party Ideas and I found a TON! I narrowed it down a bit because I know what will work best for us for a Minecraft Birthday Party. Since I found so much, I wanted to share it in my blog because I know Minecraft a HUGE RIGHT NOW!
How to Plan a Minecraft Birthday Party:
Minecraft Birthday Party Invitation — Here is one that I LOVE for the boys to give out for their Minecraft Birthday Party Invite, so cool. It's like a VIP session invite in the form of a ticket!… (I blocked out the address from the samples I found online!)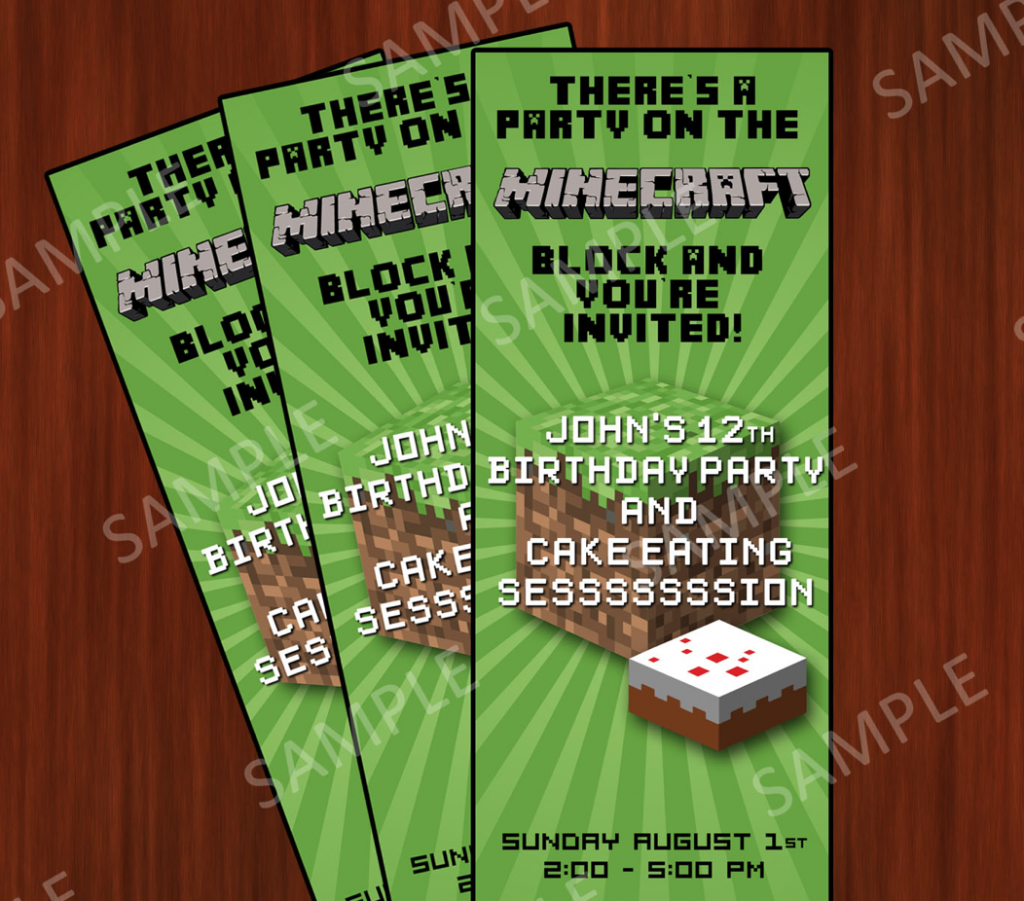 Minecraft Birthday Party Cake Ideas — Here are 3 cake ideas that I love! I'm either going to attempt to make them myself or have someone help me make them…
1) I AM OBSESSED with this cake that was posted on: becauseiamthemama.blogspot.com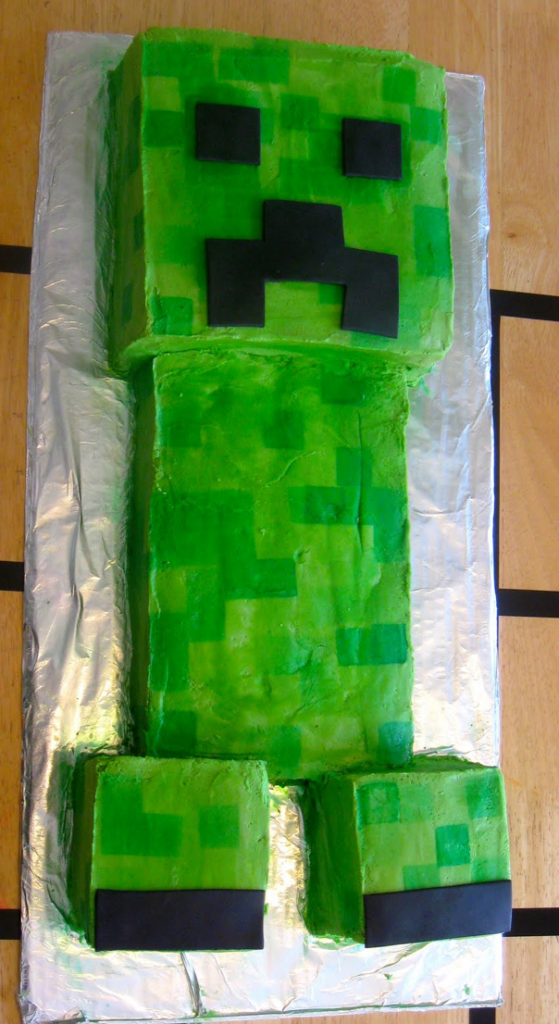 2) How cool is this cake from www.instructables.com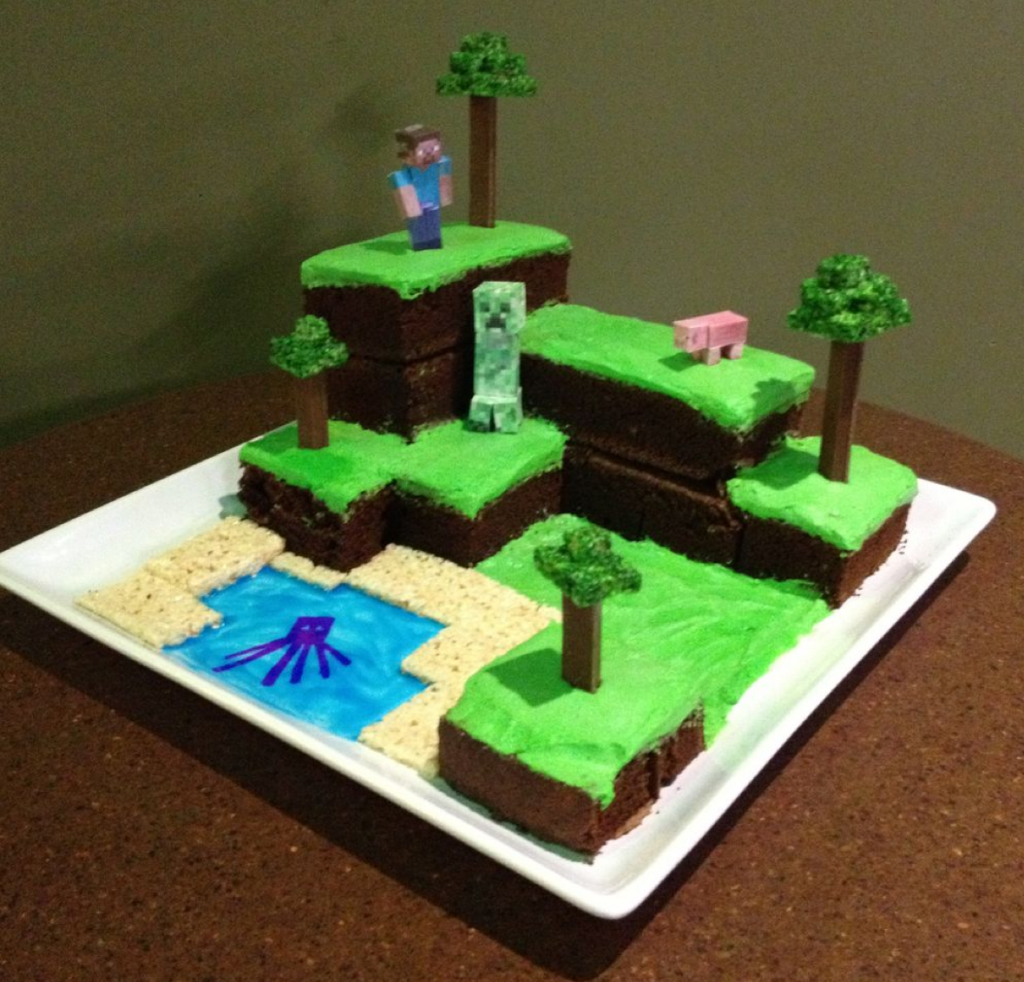 3) OBSESSED with this easy cake I found on Pinterest HERE.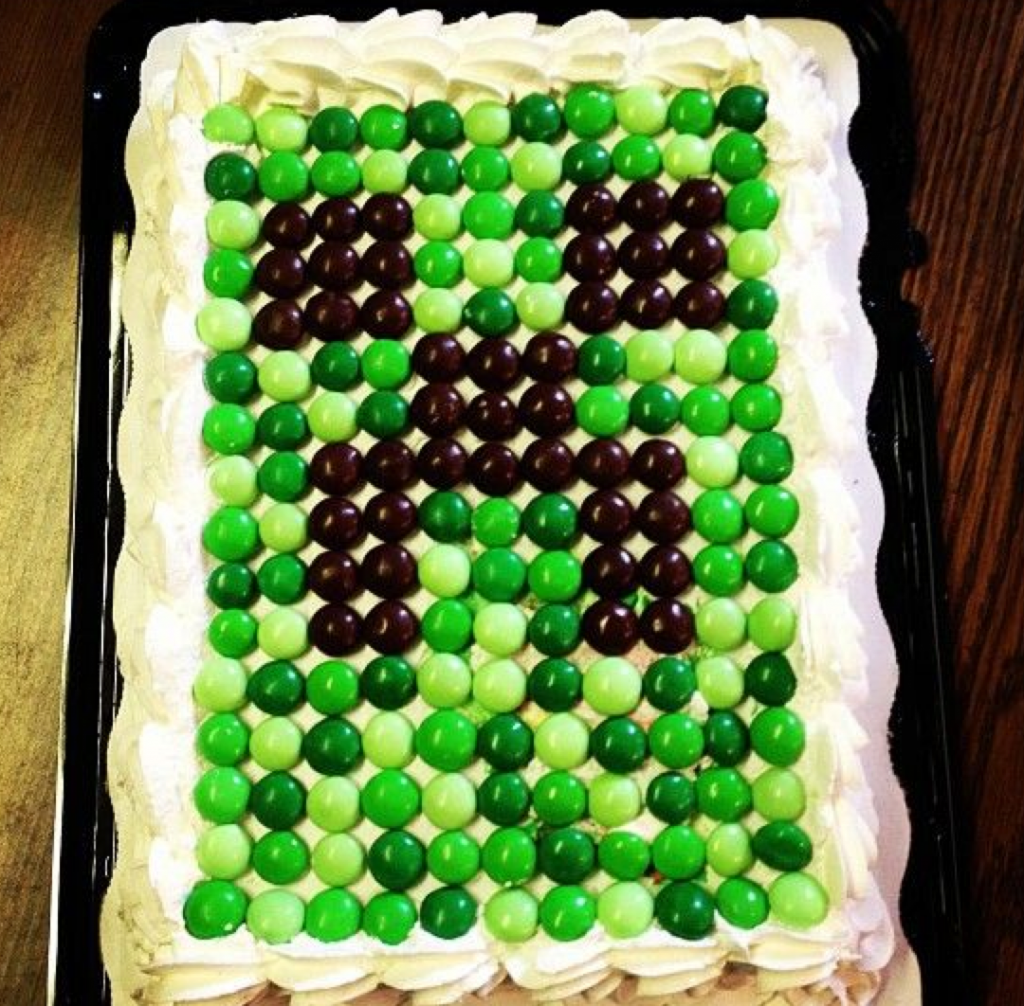 Minecraft Birthday Party Decorations —
OK, this is the part I LOVE! Since we usually have parties at home, I'm looking for fabulous and fun Minecraft Birthday Decorations that I can do myself. Here are 4 COOL (beyond cool) ideas…
1) How amazing is this wall hanging from domesticfemme.blogspot.com?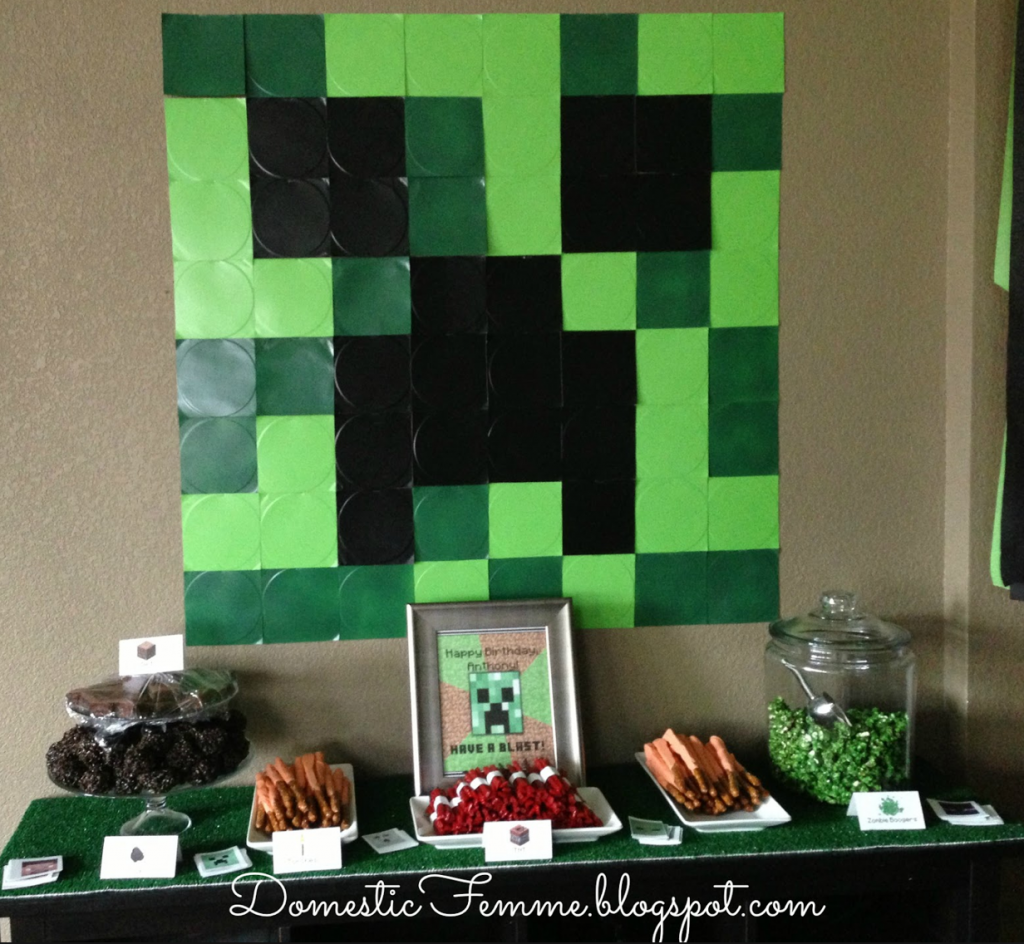 2) I LOVE THIS IDEA! It's decoration/beverage idea! GENIUS from Southern Revivals…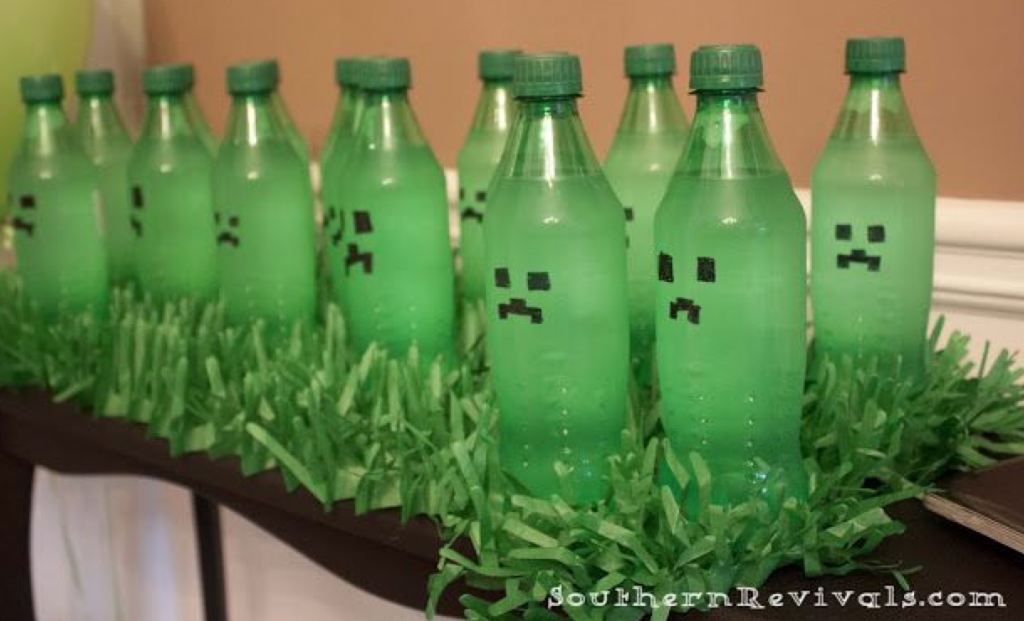 3) Grass Table Coverings… Easily can be bunches of these and put them everywhere! They are available on Amazon!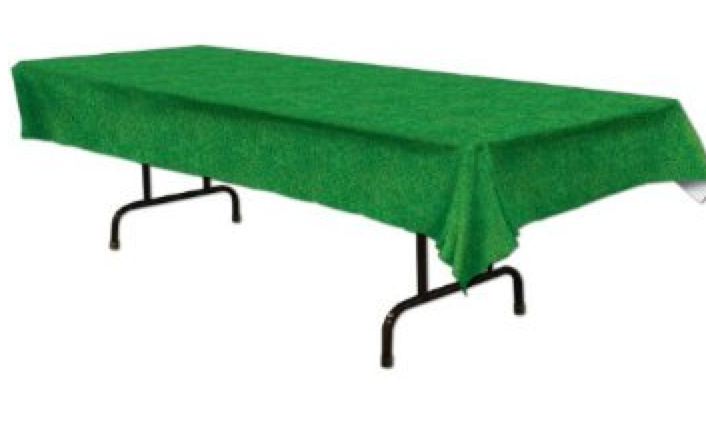 Minecraft Party Favor Ideas — Every child needs to leave with something! I love these easy and cute ideas. I prefer to buy favors, so these 2 ideas jump out at me!
1) Gold Bars! LOVE!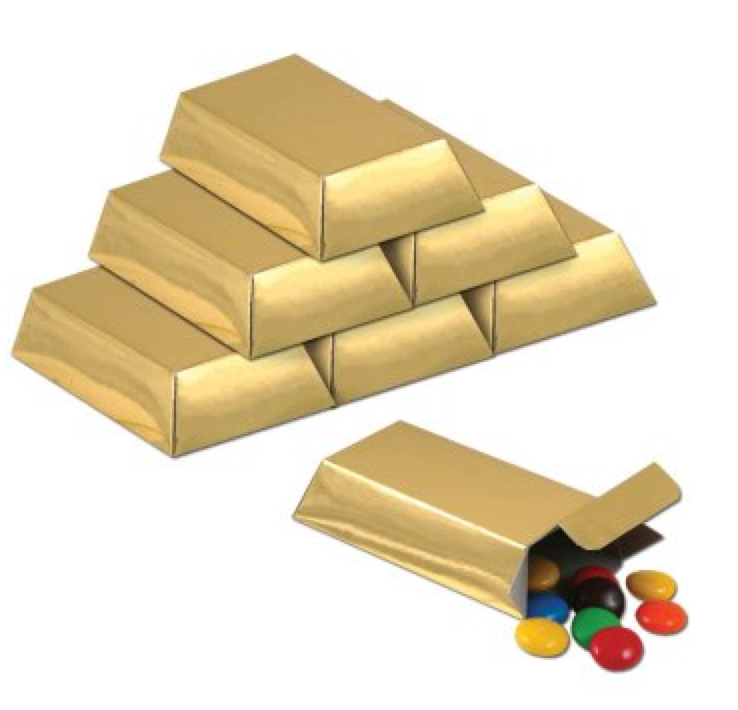 2) Minecraft Bracelets, Stickers, Pins, Sunglasses 10 Items Party Favors Super Gift Pack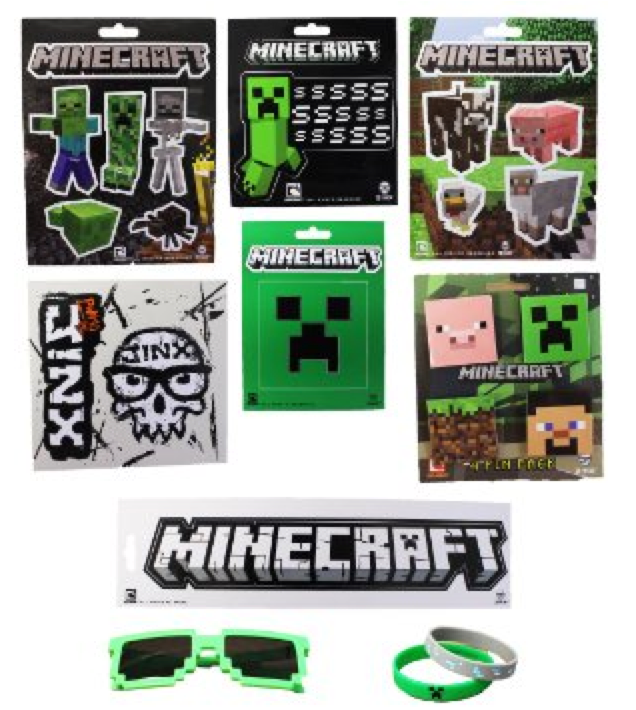 So these are some ideas to get our Minecraft Birthday Party juices flowing!
If you have any ideas, let me know!