Pregnancy lasts 9+ months, so there's bound to be a special night out somewhere in that time span. You know, a night when you get all dressed up and made up to look and feel fabulous. And for that, you need the perfect maternity dress – stylish and sophisticated, yet comfortable.
Last week at the Fashion Forward Conference in NYC (read Audrey's recap here), I got to walk the runway in THE perfect maternity dress for a special occasion – the Maternity Eve Dress by Rosie Pope.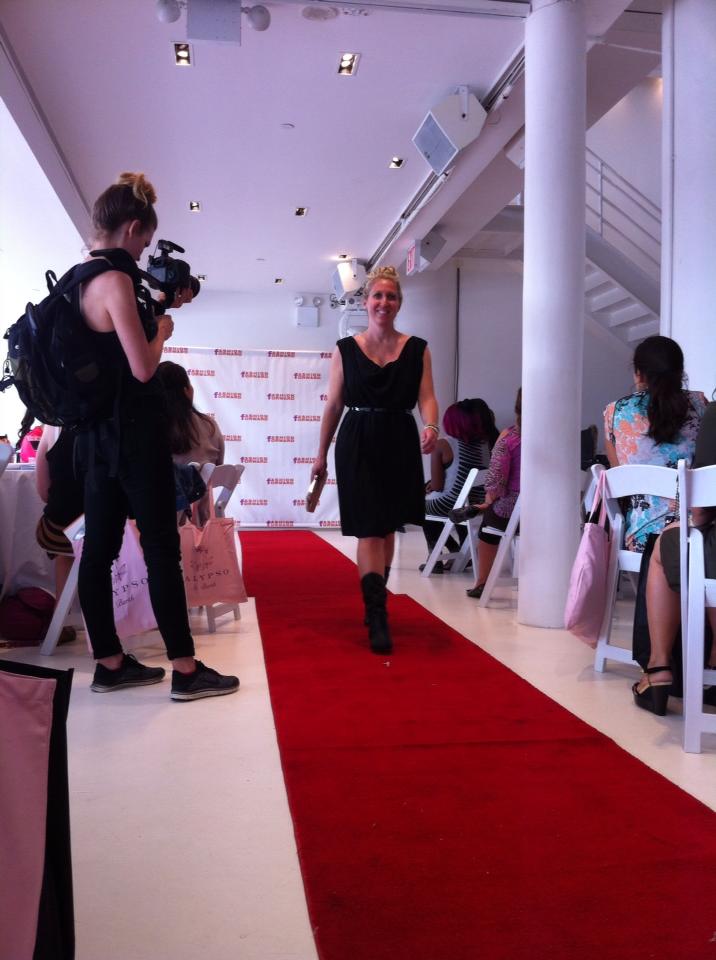 I love a Little Black Dress, and this one was super fun to wear – elegant, fun and comfy, with a beautiful Draped Cowl neck. If you're looking for a stunning little black maternity dress, check this one out!