Fashion Report: Recap of Fashion Forward Conference 2013
Our Fashion Forward Conference took place in NYC on September 11th at 404… and it was awesome!!! The conference was filled with over 100 amazing and incredible group of social media mavens, but we also gave the opportunity to have our audience listen to powerful players from the fashion industry and beyond.
My amazing partners – Vera Sweeney (Lady and the Blog), Nicole Feliciano (Mom Trends), Brooke Stewart (Power Moms Media) – and I spent over 6 months putting this conference together. Oh, yes… we wanted everything to be fabulous.
I have to call out a HUGE THANK YOU to Ladies Home Journal… our Media Sponsor! We couldn't have asked for a better partnership. We LOVE Ladies Home Journal and just felt honored to work with them!!
Rosie Pope was our dazzling keynote speaker…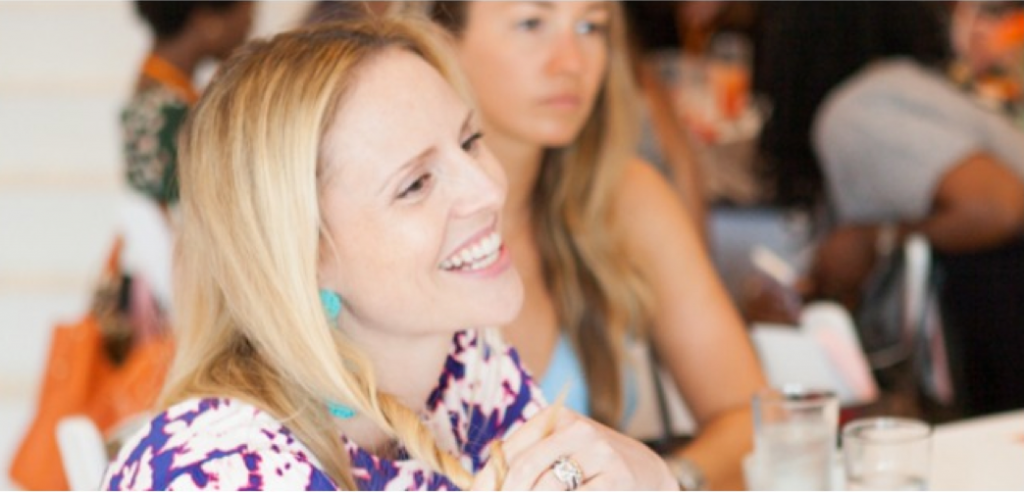 We had three great panels:
1) Benefiting The Brand: How To Determine What Companies Look For In A Campaign
Jocelyn Allen from GM
Caitlin Lowie from AMEX
Countess LuAnn
Rachel Deutsch from Calypso St. Barth
2) Trendsetting and Trendsetters — Fall 2013 Trends, Style Watching and Discovering Key Content
Sarah Potempa, Celebrity hair stylist
Phillip Bloch Celebrity fashion stylist
Lenore Moritz, NBC Universal Vice President, Communications – Integrated Media & iVillage
Erica Metzger, Beauty Director of Ladies Home Journal
3) Power Players of Social Media: Utilziing online resources to expand your reach
Liz Gumbinner, Mom 101
Yuli Ziv, Style Coalition
Melisa Fluhr, Project Nursery
We were honored to have amazing sponsors support our full-day. A HUGE SPECIAL thanks to…
GM – Had the coolest SMILE BOOTH where our attendees were able to go and have some extra photo fun!
Stokke – Featured in our fashion show (Victoria rocked her stroller!) and had a stunning set-up for all to see
Stride Rite – Had a beautiful display table and had the kids in our fashion show beautifully model them off – all from the Medallion Collection
Coldwater Creek – Had a FABULOUS try-on station and gifted every attendee with a pair, also had 3 gorgeous looks in our show!
Altar/Chatham Imports – FABULOUS after-conference drinks! Perfection!
Ladies Home Journal – Best Media Sponsor! Perfect fit for us!
Stella & Dot – OMG, the girls' in the show rocked these pieces gorgeously! They were exquisitely cute.
New Balance – I was one of the lucky ladies to model New Balance in our show, also Vera and Nicole! They had ultra-cool set-up at the conference that showed off product!
NeriumAD – Had a perfect booth set-up that attendees were able to check out!
Le Top – Loved the looks Le Top displayed in our kids fashion show!
Ebates – We loved having Ebates part of the day, they had 3 models rock the runway that they sponsored! Such a great way to be part of the day!
Happy Family – GORGEOUS display and the kids held product in their hands down the runway!
Bellamy Blue – Our FABULOUS photographer!
Sarah Potempa – OMG, ROCKED THE HAIR on all of our models like crazy!!
Rosie Pope – Our gorgeous Keynote Speaker and maternity sponsor for our models.
GILT – My Victoria wore clothing from GILT. The cutest display for attendees and had looks in our kids fashion show.
Keepy – VERY cool booth for attendees to check out!
Tieks – Stunning footwear for the models on the runway!
Kiwi Crate – Perfect activities for kids to do while they waited for the runway!
Charming Charlie – Classic and chic jewelry for our models!
Countess Luanne – The ever-so-gracious Countess was part of our day gifting product and chatting on one of our panels
Vera Bradley -Gifted in our gift bag
Lady Savant – Gifted in our gift bag
Doodle Doos – Gifted in our gift bag
Kim Baker- makeup – GORGEOUS makeup for the models!! She rocked and rocked and rocked it!
Zutano – Clothing for kids!
Tsubo Shoes – Shoes for the models!!
Brahmin Bags – Handbags for the models to ROCK on the runway!
Maggie London – Perfect dresses for the runway… LOVED the items they sent!
Calypso St. Barth – Our gift bag sponsor! Everyone left with a stunning pink tote!
Miracle Suit – Gifted for the gift bag
Lands End – Our plus size model sponsor for the runway!
We had two fashion shows – one for kids and one for the ladies – that wowed and entertained the crowd and an expo space filled with brands looking to build relationships with the group of social influencers.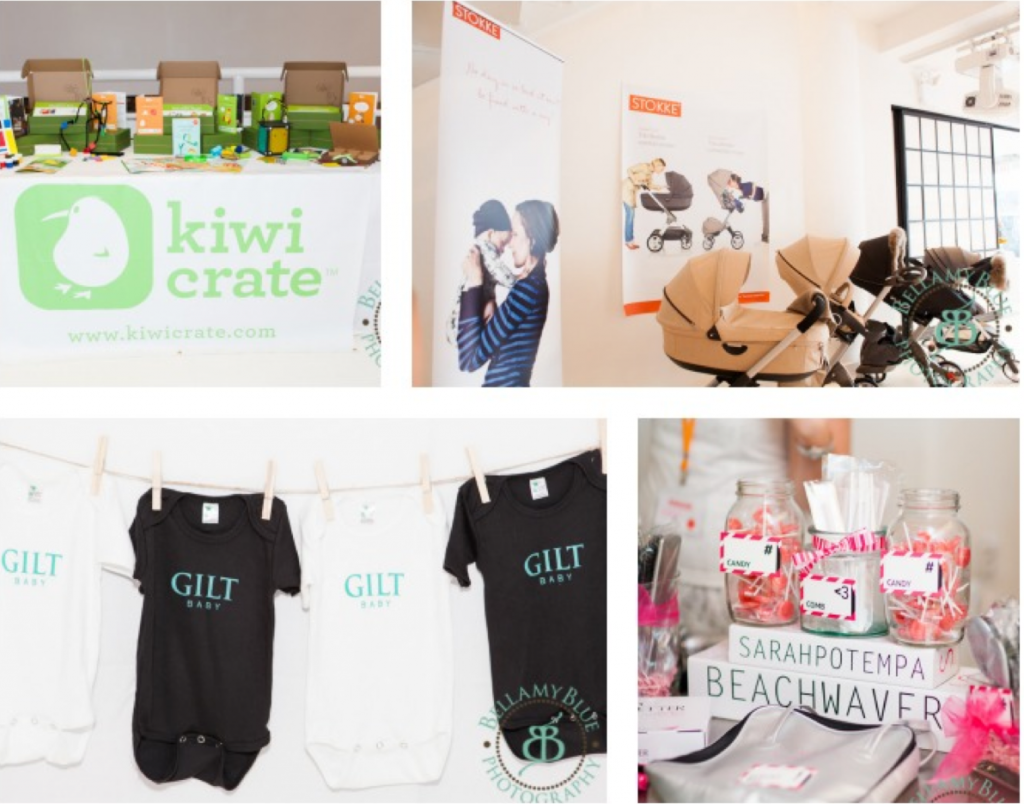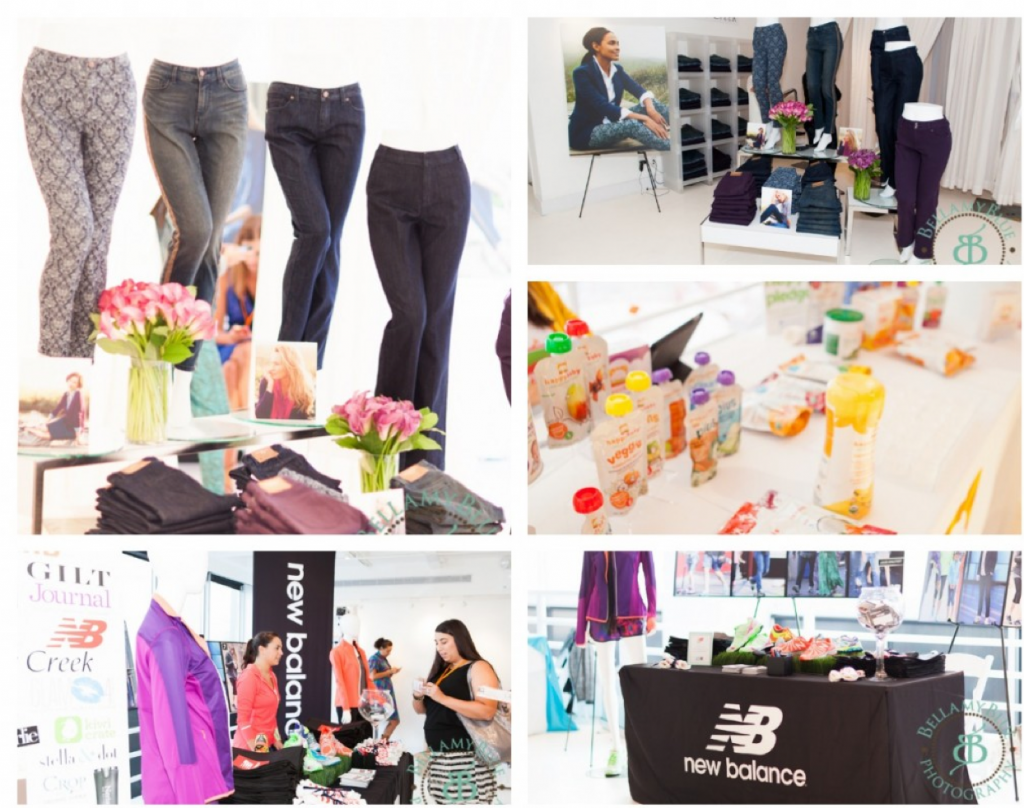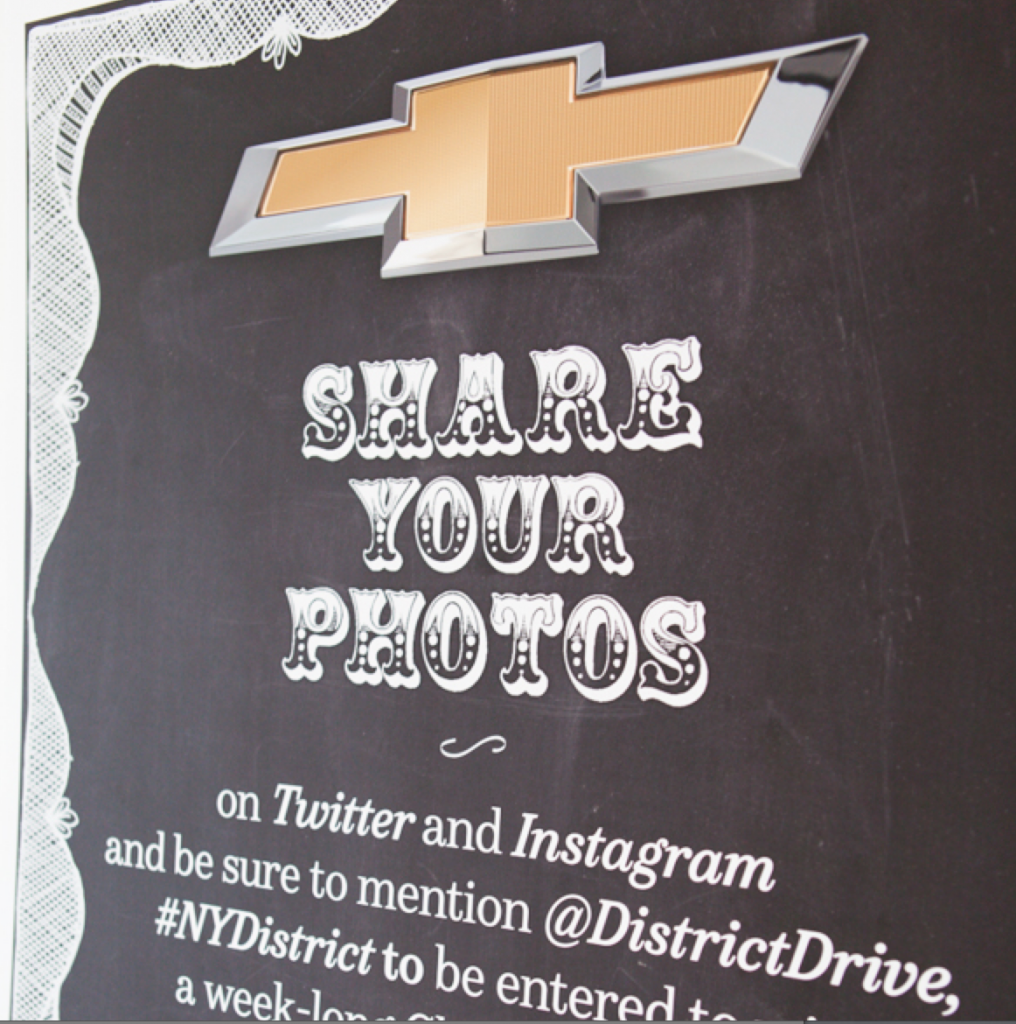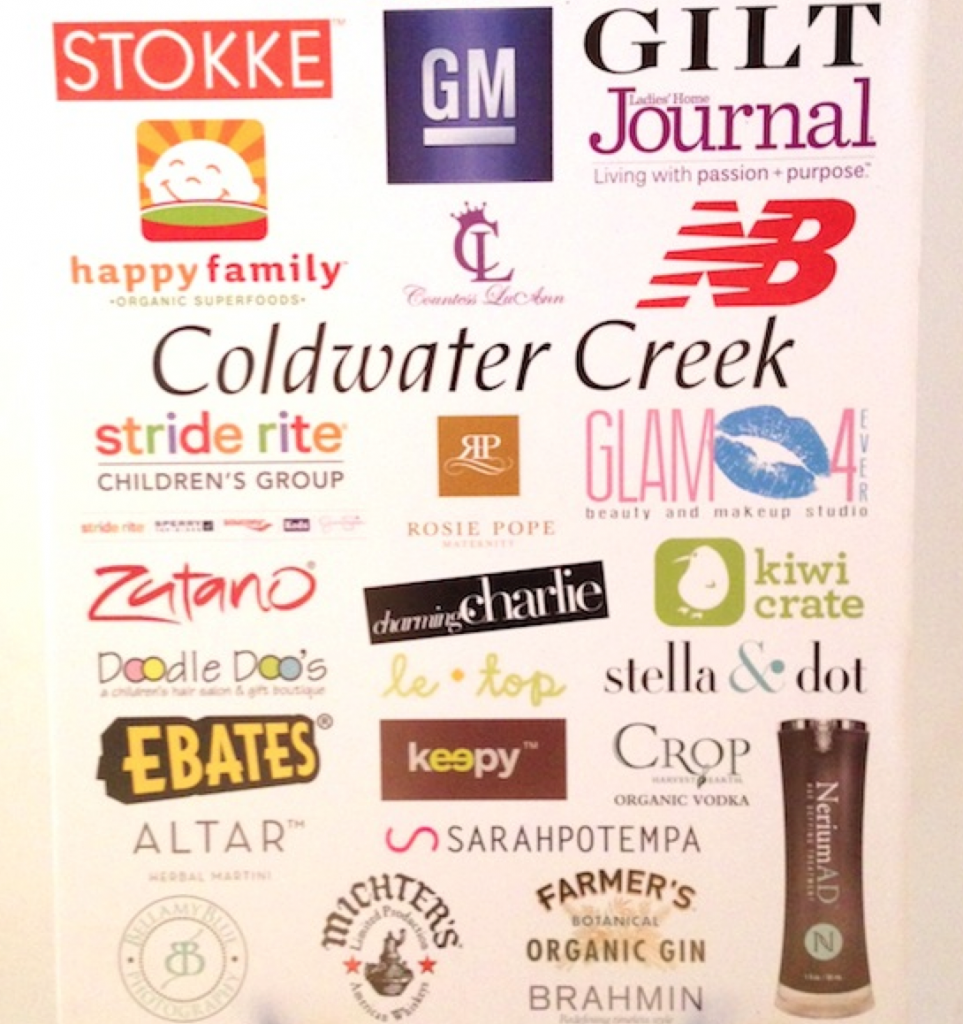 And here are some more photos of the day!!!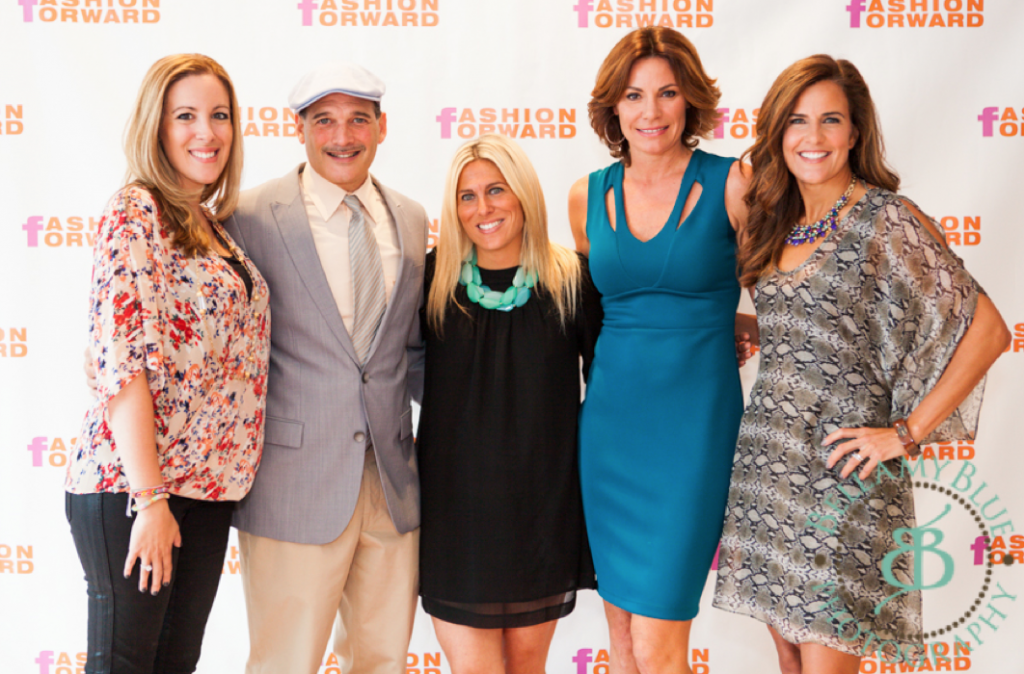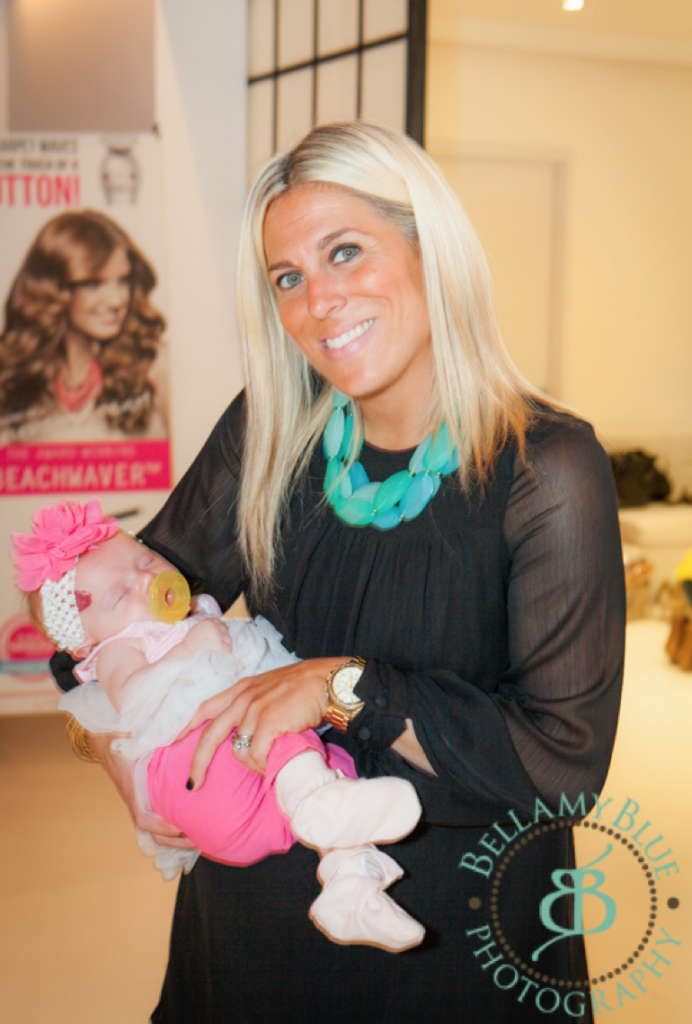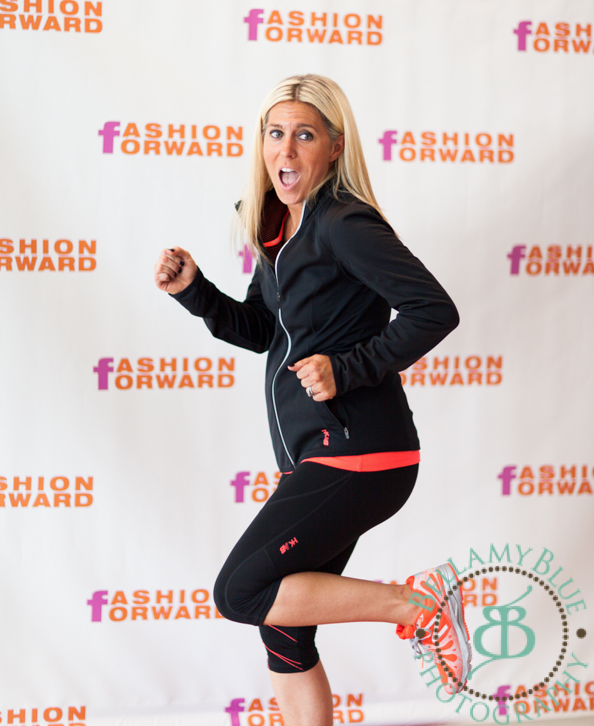 Wearing New Balance from head to toe.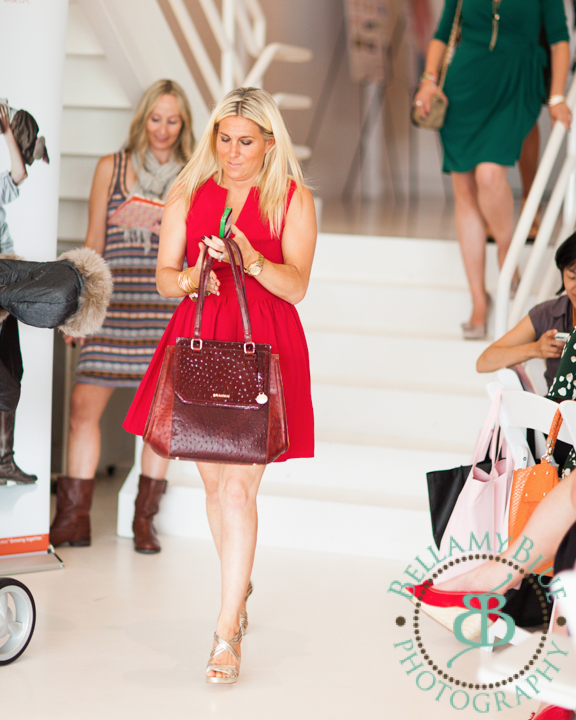 Wearing a dress from Franchesa's Boutique and toting a Brahmin Fall 2013 Bag.