Kid Fashion Report: Her 1st Pair of Fairy Wings (the best accessory)
Last night we took all the kids to Disney on Ice while it was visiting Providence, RI at the Dunkin' Donuts Center.  Victoria (by default) just has to come along for the ride anyways… but she's always a really good girl.
After the show, we thought she earned herself some Fairy Wings! After all… it was her very first Disney experience and we had to make sure we had a memory from it!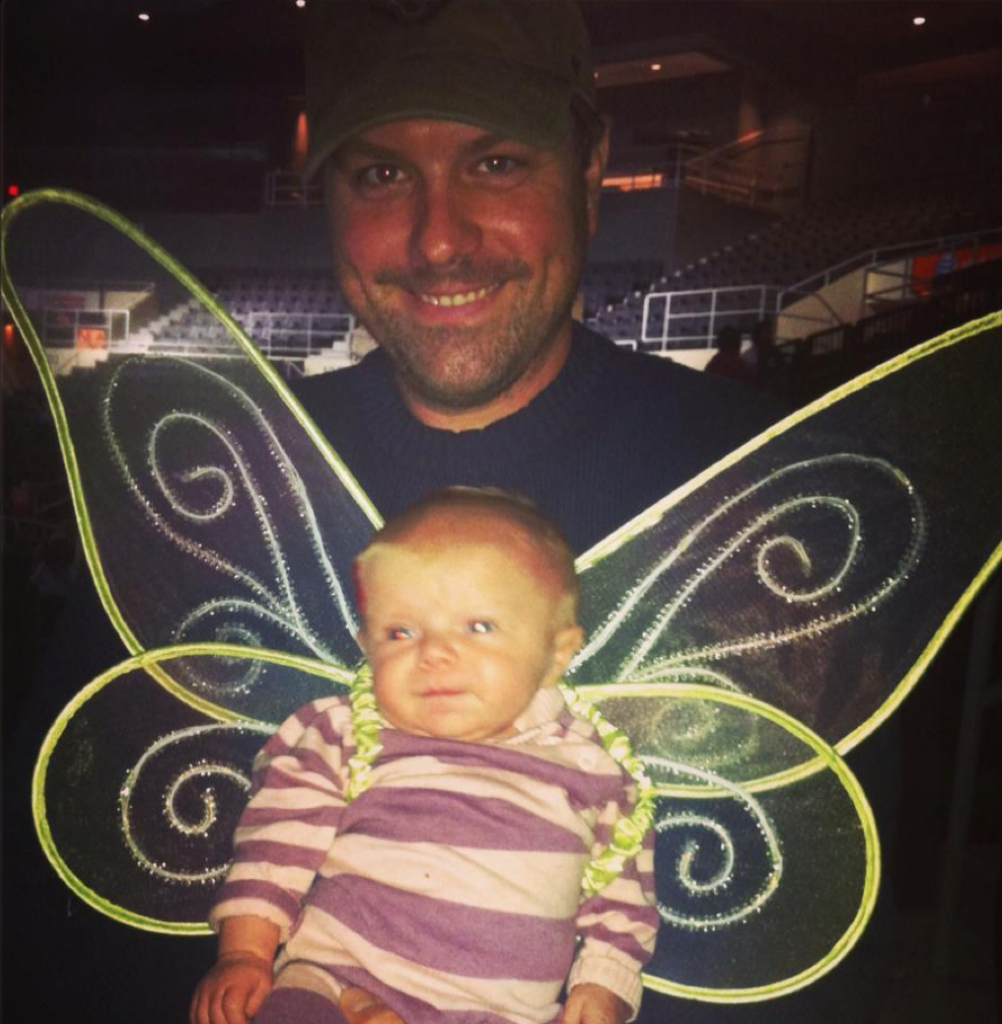 Oh, my heart,
And my husband's!