I have loved working with CVS/pharmacy and have really enjoyed having such a wonderful relationship with the team throughout the last few years.  I JUMPED at the opportunity when they invited me to attend their Blogger Event this week in Rhode Island. We spent one day at their headquarters in Woonsocket and the next day celebrating Christmas and CVS Beauty Club in Providence at the Omni Hotel!
Thursday, September 26th kicked off at the CVS Headquarters in Woonosocket, RI where we got rolling with the day by hearing some amazing CVS/pharmacy stats about their ExtraCare Program.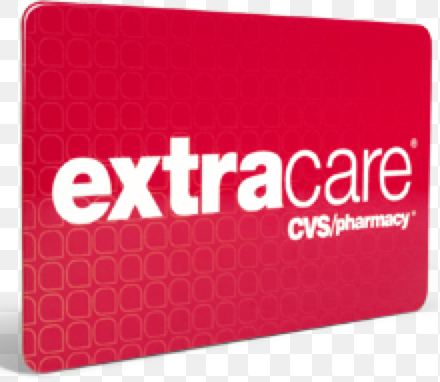 1) CVS ExtraCare customers received 2.2 BILLION in savings rewards last year
2) 1 in 3 people in the US have an extra care card
This shows the true impact CVS/pharmacy has on Americans throughout the country. It's amazing.
My favorite speaker of the day was Rob Price, he serves as Chief Marketing Officer of CVS Pharmacy at CVS Caremark Corporation, and he spoke to us about CVS' My Weekly Ad online.
I'm going to admit it, I'm not a CVS couponer… at all. I use my ExtraBucks, but that's about it. I don't match or stock up on coupons or strategize about how to save money at CVS… believe me, I wish I did! I always use the excuse that I "just don't have enough time."
But… with the feature on the site called – My Weekly Ad – I DO have the time and it DOES work for me.
What is My Weekly Ad?
CVS/pharmacy launched a completely new way to browse the weekly sales circular called myWeekly Ad. myWeekly Ad reinvents the traditional circular – instead of 45 million people checking one circular to see all the same sales and deals on the front page and inside, those 45 million people can access their own version of the weekly sales ad – and each of you will see the deals and sale items for the week that matter most to you! You'll be able to easily find the best deals on your favorite, frequently-purchased products, as well as create detailed, sharable shopping lists and even quickly scan all the items you can buy to earn circular ExtraBucks Rewards that week.
That's right, My Weekly Ad is tailored and meant for ME. It calculates all the purchases I make and finds deals that work for me and my family best. It's GENIUS.
Here's what "My Weekly Ad" looks like…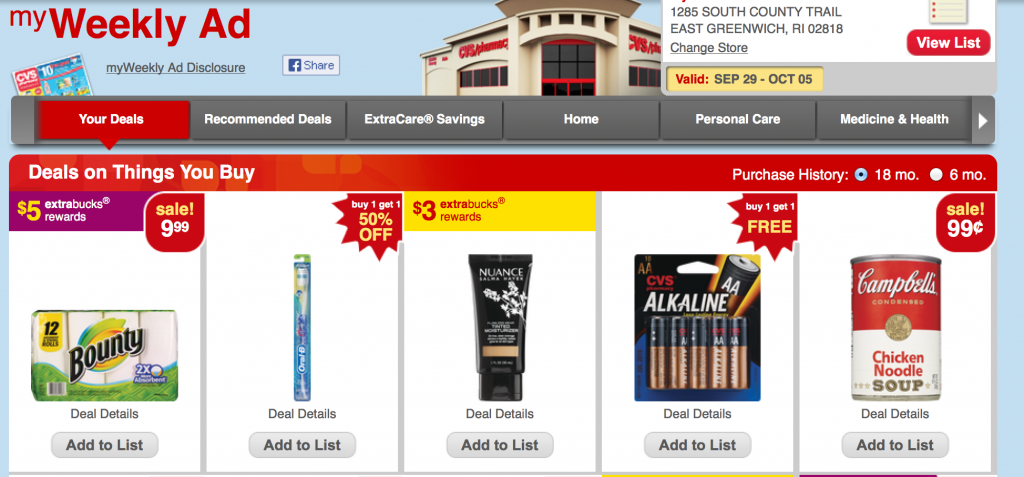 As you can tell, I BUY a TON of Bounty (ahem… 4 sons) and batteries.
And now, I'm buying a TON of Pampers diapers and wet wipes.
I just think it's amazing that CVS/pharmacy is working with me on this and making sure my shopping experience means something now. This is also a wonderful way for people who don't coupon regularly to experience deals on a VERY user-friendly basis.
I LOVE LOVE LOVE this!
The CVS Blogger Event was awesome, but this was the information I walked away with and thought to myself… I need to share this with my readers ASAP!
I will be chatting soon about the incredible Christmas items that you can get a CVS/pharmacy throughout the holiday season… and as always, be sharing my FAVE beauty products you can get there (be on the lookout for some videos coming soon!).
Stay tuned!