Looking for a warm, soft coat that it's as bulky as a sleeping bag? I've got one for you! Say hello to Uniqlo Ultra Light Down Coat! I bought one and I love it. It's absolutely everything I've been wanting and I know I'll be wearing it around the clock. It's the perfect go to winter coat for me and my family (yes they have family sizes, too!). I'm thrilled to share all about it with you today!
Ultra Light Down Coat
Let me start from the beginning. I've been wanting a long black warm coat. I wanted something that was long because I knew it would protect me in the cold winter weather here. I also wanted something that I could curl in a ball and it wouldn't be a massive heap! It's something that I truly love and just wanted to share with all of you guys today! I couldn't wait to get home and toss it up on the blog!
I live in New England.
Which means… even though the weather has been REALLY amazing lately… it's still going to get FREEZING soon. And when I say freezing, I mean – bone-chilling-cold.
I've been on the hunt for an ultra-warm-new coat for the past 2 weeks and I finally found one from Uniqlo!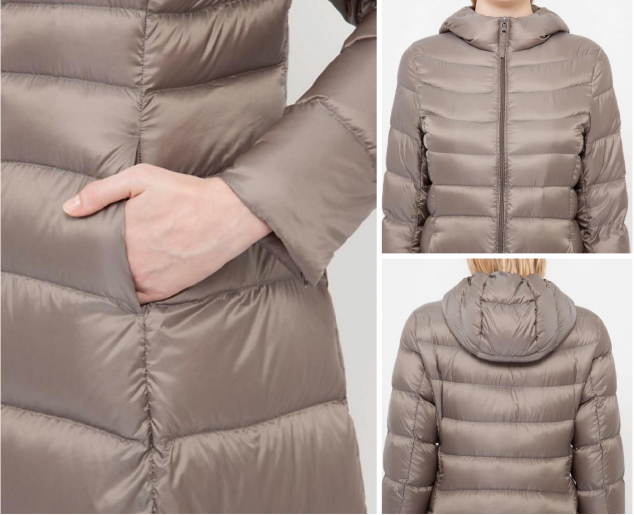 I've been hearing about the wonders of Uniqlo for quite some time now, but I haven't had the chance to see one or check one out till now. I was shopping at the Chestnut Hill Mall in Boston a couple of weeks ago and came across an actual Uniqlo store.
It was heaven.
The first thing I saw was one of the Ultra Light Down Long Coats… I tried it on, and melted.
Cozy. Soft. Warm.
Warmth whenever and wherever you need it. Our ultra light down coat.
Water-repellent coating keeps out light rain.
Pocketable design can be stored in the carrying pouch.
Newly updated with a more compact, unlined design.
Versatile matte finish.
Seam is aligned with stitches behind the waist to maintain a streamlined silhouette.
Shapely A-line cut.
Contoured round collar.
With a detachable hood.
Carrying pouch attaches to inside loop on the left.
3 things I need and I want.
Doesn't it just look cozy!!??