31 December Days, 31 Books. Today, let's discover the great friendship of Elijah's Angel…
Reading books around the holidays is always a special way to settle in, settle down, settle up the day. Each of 31 Days in December, I will be recommending a picture book to read to/with your kids of any age. Remember that the older kids love to settle in with you, with a book, too. It re-creates memories and creates new memories.
Each book I recommend is one I've read over and over and over again with my kids and/or now with my grandkids. I guarantee the magical.
Elijah's Angel ~ A Story for Chanukah and Christmas –
by Michael J. Rosen and illustrated by Aminah Brenda Lynn Robinson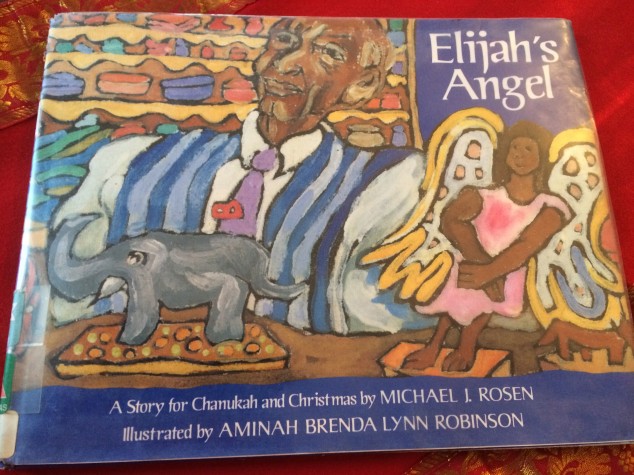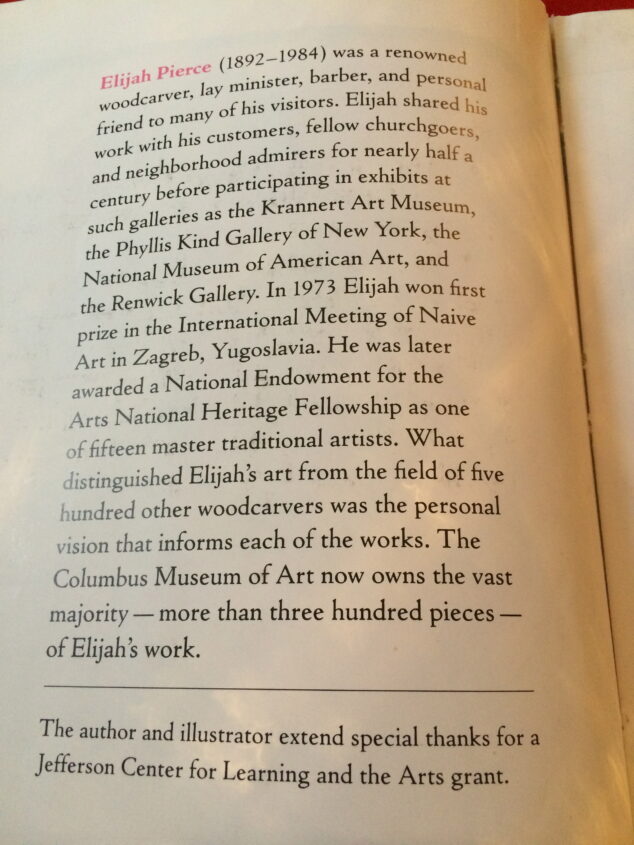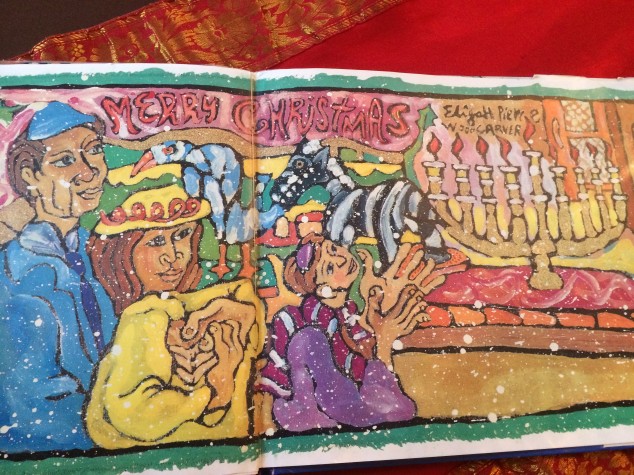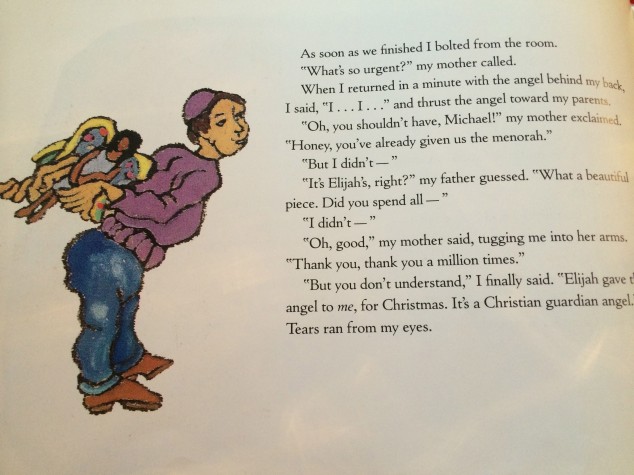 Elijah's Angel ~ A Story for Chanukah and Christmas is based on the very real friendship of author Michael J. Rosen and Elijah Pierce, a renowned woodcarver, lay minister, barber, and personal friend to many of his visitors. The story is about Michael and Elijah, who strike up an unlikely friendship when Michael is 9 years old, a Jewish boy… and Elijah is in his 80's, a Christian and son of a Mississippi slave.  The two meet when when Michael's 4th grade class visits Elijah's barber shop, a shop crowded with Elijah's woodcarvings. Each carving has a story, but it's the special angel carving that Elijah gifts to Michael that becomes the fruit of their friendship, their story, THIS book. The angel becomes a symbol of understanding two different worlds, two different religions, as one – A Story for Chanukah and Christmas.

The illustrations in this marvelous book are yet another layer in the miracle of relationships, as the illustrator Aminah Brenda Lynn Robinson grew up in Elijah's neighborhood and spent lots of time in his shop, while Elijah carved and Aminah modeled clay and quilted. Their friendship, too, is woven into the pages of this very elegant book about both Chanukah and Christmas.
A wonderful December stop with your kids is your local library or bookstore… maybe to discover THIS very book of great friendship through Elijah's Angel!

****************************************************************************
Sharon Couto graduated from Rhode Island College with a degree in Education/English and holds a Master's Degree in K-12 Reading/Education from Boston University. Sharon was a high school English Teacher & Reading Specialist for 30 years. She has 4 adult children, 4 in-law children and 11 beautiful grandchildren. Promoting Literacy is Sharon's mission.
Reading aloud to your kids & grandkids is a wonderful and proven way to improve vocabulary and increase reading comprehension and thinking skills by connecting directly with a book… its words, its story, its message, its magic. The more books in early childhood, the greater the chances of reading success. Enjoy!