31 December Days, 31 Books. Today, let's make Cherry Pies and Lullabies…
Reading books around the holidays is always a special way to settle in, settle down, settle up the day. Each of 31 Days in December, I will be recommending a picture book to read to/with your kids of any age. Remember that the older kids love to settle in with you, with a book, too. It re-creates memories and creates new memories.
Each book I recommend is one I've read over and over and over again with my kids and/or now with my grandkids. I guarantee the magical.
Cherry Pies and Lullabies ~ by Lynn Reiser –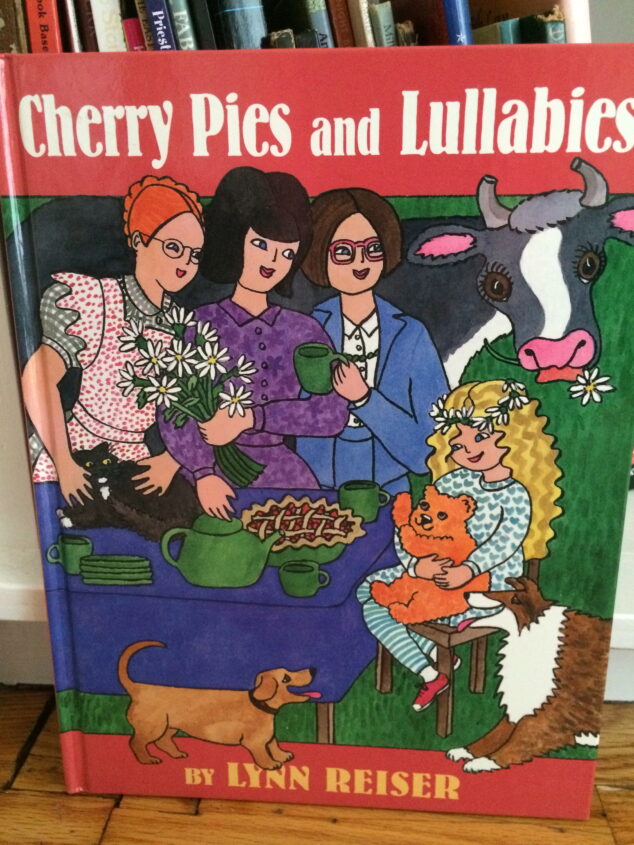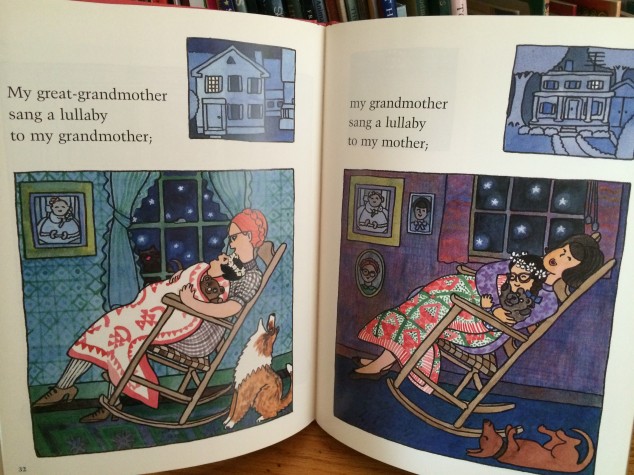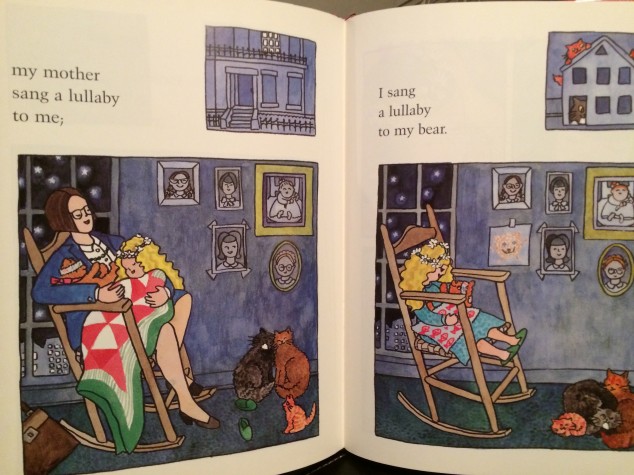 Cherry Pies and Lullabies is a lovely book about family love and traditions and how generations of women share that love in similar, comforting ways. The family traditions are wrapped around Cherry Pies, Flowers, Quilts and Lullabies created and expressed with unconditional love. Lynn Reiser's tale of customs/traditions in this picture book (which has an English-Spanish companion, Tortillas and Lullabies, Tortillas y cancioncitas) – is one to love and to share with your kids, and a perfect time to share your special traditions, too.
A wonderful December stop with your kids is your local library or bookstore… maybe to check out recipes for Cherry Pies, how to create Crowns of Flowers, research Quilt-Making and find Lullabies.

****************************************************************************
Sharon Couto graduated from Rhode Island College with a degree in Education/English and holds a Master's Degree in K-12 Reading/Education from Boston University. Sharon was a high school English Teacher & Reading Specialist for 30 years. She has 4 adult children, 4 in-law children and 11 beautiful grandchildren. Promoting Literacy is Sharon's mission.
Reading aloud to your kids & grandkids is a wonderful and proven way to improve vocabulary and increase reading comprehension and thinking skills by connecting directly with a book… its words, its story, its message, its magic. The more books in early childhood, the greater the chances of reading success. Enjoy!