Who else is a Dunkin' Donuts fan?
I'm slightly obsessed with them.
I'm SO excited to be offering this AMAZING GIVEAWAY to my readers!
It's ALL about Dunkin' Donuts' tea for this giveaway!
Dunkin' Donuts traditional black tea is a well-balanced, bright and flavorful tea with an attractive amber color and a brisk taste. Dunkin' Donuts' green tea has a pure flavor with toasty top notes. Dunkin' Donuts' decaf tea features the full-bodied flavor of black tea without the caffeine, so you can enjoy it any time of day. All of the farms from which Dunkin' Donuts sources its tea are members of the Ethical Tea Partnership, a not-for-profit organization established in 1997 to help build a thriving tea industry that is socially just and environmentally sustainable. Dunkin' Donuts teas are sourced by a member of the Ethical Tea Partnership to support the organization's efforts to improve tea farmers' lives and environment, and ensure a sustainable tea supply for the future.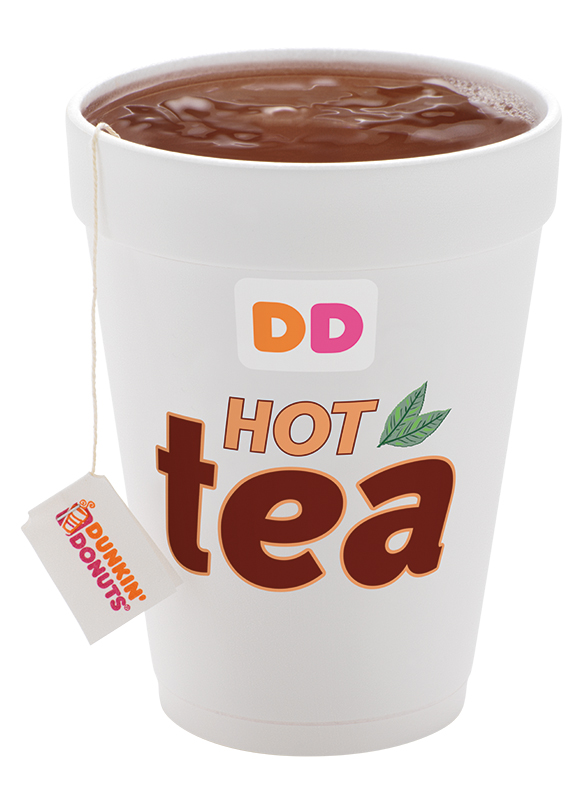 Dunkin' Donuts "Tea for Two" Giveaway:
·         2 $100 Dunkin' Donuts Cards: Use this Dunkin' Donuts Card to keep you running throughout the year! Unlike other rechargeable cards, Dunkin' Donuts Cards don't have any additional fees or expiration dates once purchased. If cards are registered online, Dunkin' Donuts will also replace them free of charge if they are lost or stolen.
·         2 Dunkin' Donuts 16-oz. Classic Ceramic Mugs: The 16-ounce Classic Mug is a replica of a Dunkin'™ hot coffee cup. This mug will hold your Dunkin' Donuts Hot Tea or any preferred blend and lift your spirits every morning at home or at the office. It is microwave safe and top rack dishwasher safe making it suitable for cleaning and heating up your beverage.
·         6 packages of Dunkin' Donuts Hot Tea: Dunkin' Donuts' signature hot tea is a proprietary blend of select high grown teas for high quality and taste, and is available in black, decaf and green varieties at participating Dunkin' Donuts restaurants and online.
Feel free to visit me over on Facebook, too! 🙂