I'm a football girl. I love me some football and regardless if my beloved Patriot's are playing or not – I'm watching the Super Bowl. I'm all about my personal Girl's Guide to Football and sharing Easy Super Bowl Recipes. Why not, right? Why kill yourself prepping for the BIG GAME when you can find easy Super Bowl recipes? I mean – really! Let's be smart here!
Easy Super Bowl Recipes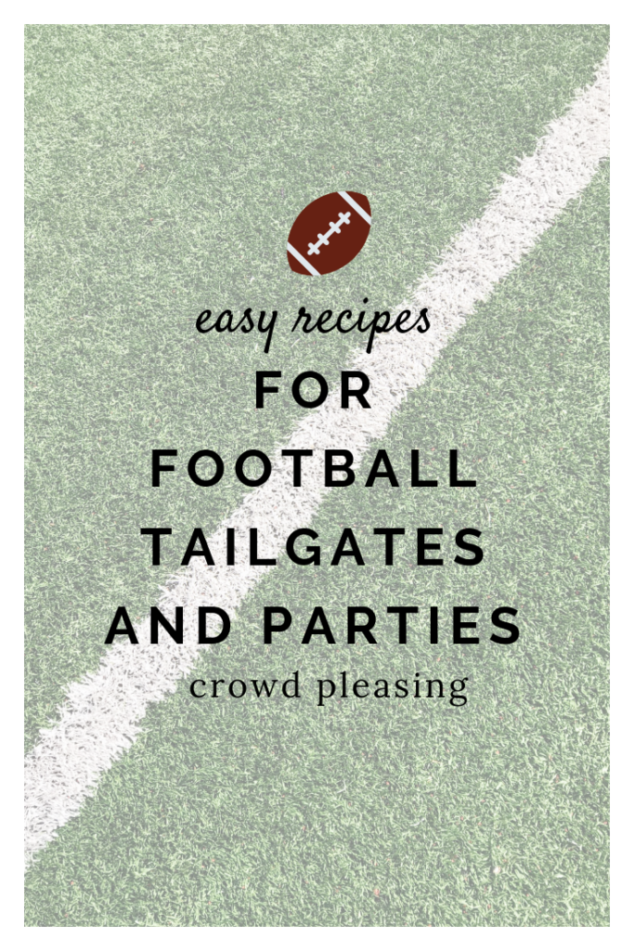 Hosting a Super Bowl party and don't know where to start? Here is our guide some really easy Super Bowl recipes that are sure to satisfy your football-loving crowd. You don't have to reinvent the wheel when it comes to making food for the BIG GAME! Make sure you have recipes that you know you will love and that you can enjoy with the ones you love during the BIG GAME!
Easy Super Bowl Recipes Ideas:
Slow-Cooker Dogs
This is one of the easiest ways to feed a big crowd. I've used this method for a few camping themed birthday parties. Place as many hot dogs as you can, standing up in the slow cooker. Put the top on and cook on high for 2 hours. They come out perfectly steamed and no yucky hot dog water. Don't forget the buns!
Sausage & Peppers
Here's another easy slow-cooker recipe for you. Just toss the ingredients in and leave it.
2 lbs of any Italian sausage you like (sliced)
2 green bell peppers, 1 red bell pepper (sliced)
1 medium yellow onion (sliced)
1 24 oz jar of your favorite sauce or homemade sauce
Cook on low for 6 hours and serve with rolls.
Bacon-Wrapped Cocktail Weiners
Only three ingredients ladies and they will be devoured like candy! Simply wrap those little beef franks in bacon and hold them with toothpicks. Place them on a baking sheet covered with tin foil. Sprinkle them with some brown sugar and bake them for 40 minutes in a 350° degree oven, until bacon is crisp.
Turkey Chili
This one is an all-time favorite of mine. It's a little more work than the other recipes, but still easy. I just use the chop and drop method starting with the veggies, then the sausage (removed from its casing), and then the tomatoes & seasoning. Simmer for 15 minutes then add the beans and simmer another 15 minutes. Delish!
Ingredients:
1 package of Italian turkey sausage (sweet)
1 cubanelle pepper
1 red pepper
1 yellow onion (medium size)
24oz can of crush tomatoes
16oz can of petite diced tomatoes
16oz black beans
16oz kidney beans
2tlbs of chili powder
1tsp of ground cumin
1/2tsp of cayenne pepper – if you like it spicy, which I do.
Salt & pepper
Hope you enjoyed these Easy Super Bowl Recipes for the day!! These are so great, too! You want yummy and delish!!
**RECIPES: SHERI MCSHANE
*Check out yesterday's post — What to WEAR FOR THE SUPER BOWL!