POND'S LOVERS… you're going to LOVE this amazing GIVEAWAY this week on Mom Generations!!
POND'S has partnered with the talented and fabulous Jonathan Adler on a amazing collaboration! These two brands have given POND'S a modern makeover with a limited-edition, refillable vanity cases for POND'S popular Wet Cleansing Towelettes. Oh, yes… your POND'S Wet Cleansing Towelettes have been given a gorgeous and fun makeover for the spring!!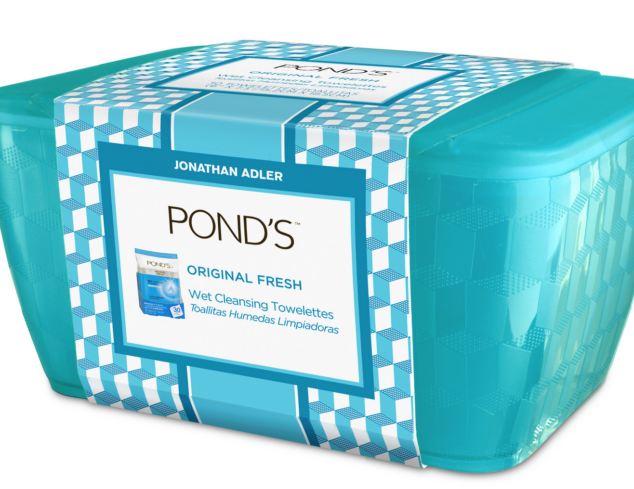 Featuring a geometric print that's true to Adler's signature aesthetic, the POND'S + Jonathan Adler Wet Cleansing Towelettes Vanity Case was designed to make a statement on any vanity or nightstand, meaning women will be tempted to leave their Towelettes out in the open vs. hidden in their cabinets. While each case comes with the POND'S Original Fresh Wet Cleansing Towelettes, women can easily refill their case with any of POND'S four Towelettes varieties – all of which remove makeup plus instantly hydrate like a leave-on moisturizer.
The green cases are available at Target now and the light blue are available at Walgreens this summer.
Best part… the towelettes fit in perfectly!
And you can choose what towelette works perfect for you!!

GIVEAWAY TIME!!
I'M SO EXCITED ABOUT THIS GIVEAWAY!
I'm giving away a package that includes:
– blue POND'S + Jonathan Adler Wet Cleansing Towelettes Vanity Case
– a $200 Jonathan Adler gift card
Just leave me a comment saying what color you love best – green or the light blue – what will fit best in your life?
I will choose a winner on Monday, May 25th at 5PM (ET)!!