I can't believe it's almost CAMP time! I never went to camp as a child and I always wished I had because it always seemed like so much fun! So many of my friends are signing their kids up for camp right now for the summer months and they've been coming to me asking for some packing suggestions. Since I travel a bunch for work with the kids, I thought it would be fun to create a WHAT TO PACK FOR CAMP post for the moms and dads out there! Here is a list a Summer Camp Packing List for you! I've done my research on great products for kids, so I'm excited to pass on 5 recommendations.
Summer Camp Packing List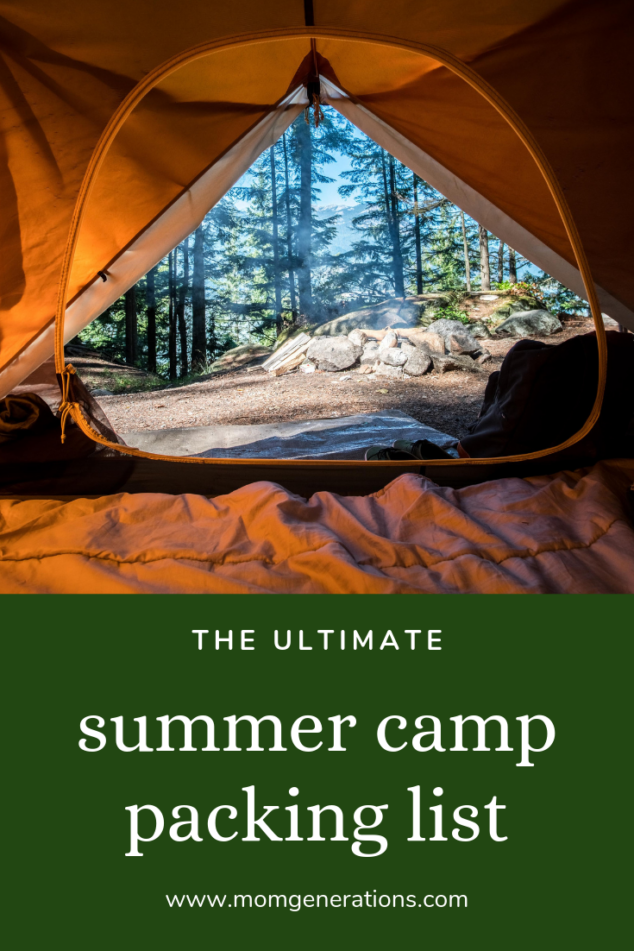 Summer Camp Packing List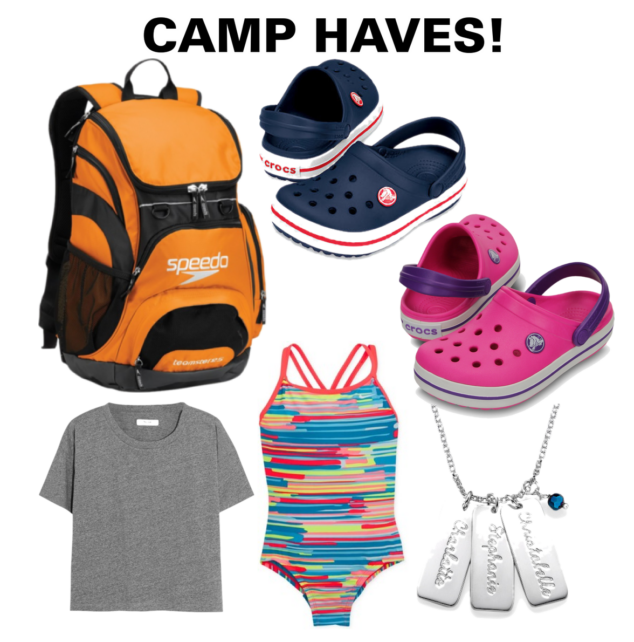 Summer Camp Packing List #1 for the win:
BAG – You need to find a REALLY great bag for your child to go head to camp with… something that will fit clothes, books, electronics (if allowed), snacks and anything else that's needed. In my experience with my guys, backpacks are the way to go because they are the easiest to carry/hold/store. Now your child might be heading away for an extended time and might require a few bags, but I'm going to suggest a bag that ROCKS MY WORLD for my kids. It's one of the Speedo Swimming Bags (don't worry you don't have to be a swimmer to have one!) and they are (in a word) AWESOME.
– Classic shape and styling of the Pro Backpack with new and improved materials and quality.
– Removable, cozy bleacher seat behind the laptop sleeve for cold/hard surfaces.
– Front and side zip pockets.
– Large main compartment with organizer.
– Side media pouch and water bottle holder.
– Offset raised laptop sleeve to protect corners.
– Removable dirt bag™ keeps wet and dirty items away from electronics and clean clothes.
– Durable exterior shell is built tough with abrasion resistance for demanding athletes.
– Primary zips are highest quality YKK® zippers.
My guys travel with these EVERYWHERE and it works amazingly – you'll be shocked to see how much we cram into this BAG!
Summer Camp Packing List #2.
ALL SEASON SHOES – Your child is going to need sensible shoes… that's key. I know that many kids go to sport camps that require certain shoes, but beyond that – they're going to need everyday, chilling out type of shoes. Crocs and Keen shoes are my TOP CHOICE! Both are durable and comfortable and the kind of shoe you want your child to be rocking away at camp. Plus – I love that Crocs are waterproof! 🙂
Crocs –> Slip into your favorite clog and enjoy a custom fit, water-friendly design and ventilated forefoot for breathability.
Crocs™ Classic Details:
Ventilation ports add breathability and help water and debris drain away.
Water-friendly and buoyant; weighs only ounces.
Fully molded Croslite™ material for signature Crocs comfort.
Heel strap offers a secure fit.
Odor-resistant, easy to clean, and quick to dry.
Lightweight, non-marking soles.
Fit style: Roomy – generous in length and width.
Keen Footwear –> This great summer sandal can take anything a kid can dish out. The elastic cord lace and adjustable hook and loop strap let kids put them on and take them off by themselves. Quick-drying webbing is perfect when kids are in and out of the water and everywhere else.
Summer Camp Packing List #3.
BATHING SUIT WITH SPF – This is my #1 thing for my boys and my girl every summer – bathing suits with SPF. This is KEY for camp because the sun is out and it's HOT! This is something that I've been doing for years and it's very important and special to me.
Coolibar have some gorgeous options!
UPF 50+
Aqua Plus SUNTECT®: Water-repelling with 4-way stretch and quick dry performance. Chlorine and saltwater resistant.
Easy care: machine wash, line dry
Imported
Summer Camp Packing List #4.
Tri-Blend Tees – I have to tell you, I bought these for my sons last month and I have bought about 20 more since getting them! I got them at Old Navy – Tri-Blend Tees. The most comfortable tees EVER! They wash well. They're lightweight. They go with everything. I'm obsessed!
Summer Camp Packing List #5.
NAME TAGS – LABEL EVERYTHING! You don't want anything to get misplaced or taken! LABEL EVERYTHING!My advice, check out Mabel's Labels.
I hope this Summer Camp Packing List helps you out!! Let me know what I'm missing! I know most camps come with a full list for camp, too! Think of these as just true essentials!
Here is the ULTIMATE CAMP PACKING LIST!