Best Summer Cocktails! It's finally time to start enjoying the summertime! Every summer we like to finish up for the day around 6 or 7PM and then put our feet up with a nice summer cocktail. It's something that my husband and I both enjoy! We're keen on finding the Best Summer Cocktails and I'm excited to share them with you on the blog today.
Best Summer Cocktails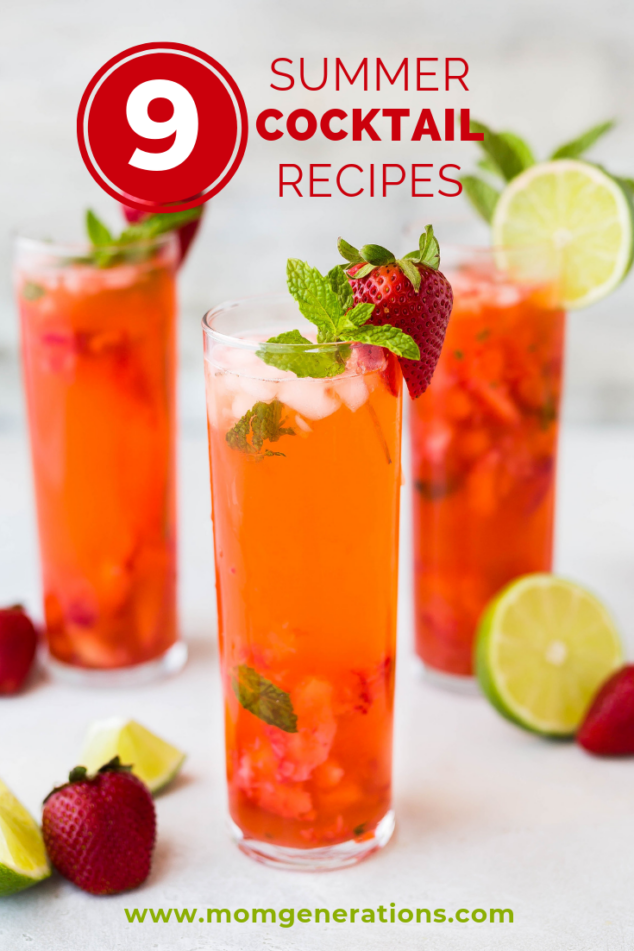 I love to entertain in the summer. My husband spent all spring really taking the time to fix up the yard and make it "guest ready" (as we kept calling it!). Believe me, with 5 kids… nobody's coming IN my house, but outside – that's a different story! I can do outside with guests!
We recently went to a friend's house for a graduation party and she didn't have just your typical wine and beer for everyone, she took the time and created 2 "summer cocktails" for everyone. I'm usually just a wine drinker, so this was different for me and I loved trying something new and sweet and yummy (with a dash of alcohol!).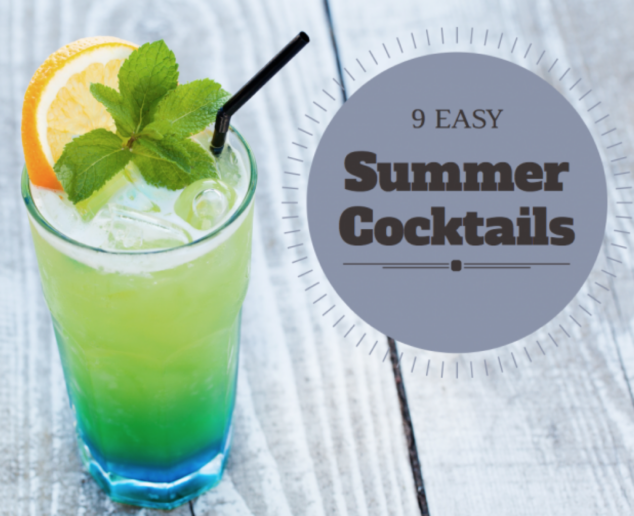 It got me thinking about summer cocktails… what's easy, what's not, what I would want to serve and what would make someone leave my house wanting to make "that" they had drink — again!
Since I'm ALL about Pinterest, I went straight to the experts and found 9 Summer Cocktails that I'm excited to try out and share with you guys. These bloggers who created these recipes… I bow down, I'm not nearly as cocktail-creative as you call! I love it and can't wait to cheers with these incredible cocktails this summer.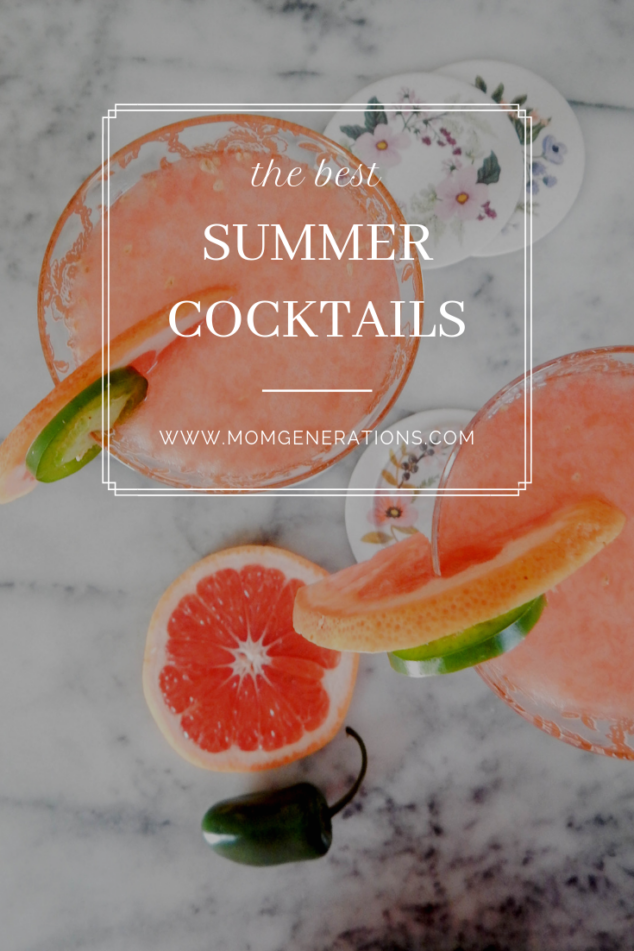 Best Summer Cocktails
Here were my requirements:
1. Nothing with more than 10 steps
2. Nothing that I couldn't pronounce
3. I needed to be able to get the ingredients at my market and liquor store – EASILY
4. I needed to be able to whip up in minutes
Here are the 9 Easy Summer Cocktail Recipes: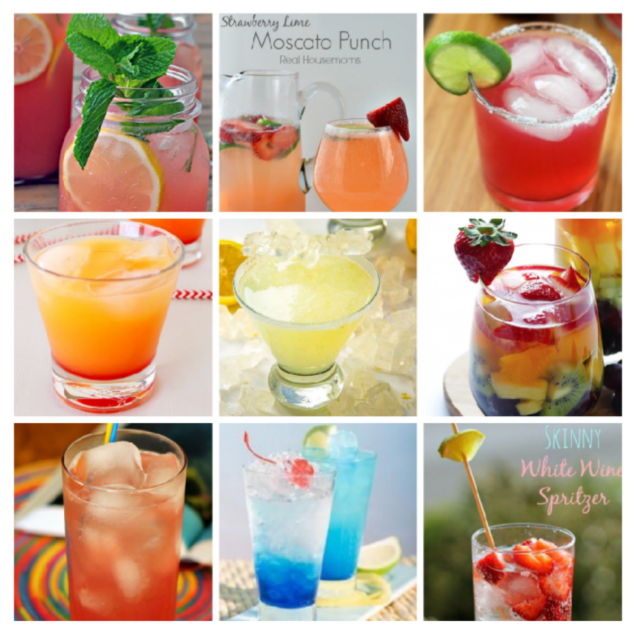 Easy Summer Cocktails – LINK UP!!!
Boozy Watermelon Mint Lemonade from Host the Toast // Strawberry & Lime Moscato Punch Real HouseMoms // Three Ingredient Pomegranate Margarita Recipe from Just us Four //
Arizona Sunset from Love Bakes Good Cakes // Sparkling Lemon Drop Martini from The Housewife in Training Files // Rainbow Sangria from Gimme Some Oven
Bay Breeze Cocktail from The Weary Chef // Blue Lagoon from Buzzle // White Sangria Sparkler from Damn Delicious
These are all fabulous and worth checking out! If you're looking for the Best Summer Cocktails – here you go!!
Let me know what I'm missing!
I'm all about trying to make sure the cocktails are flowing and fabulous here! I love being able to share yummy recipes that are easy to make, but equally as yummy! I want to make sure you share with me anything that I may have missed, too!