Kid Style: Mud Puddles, Faux Fur and Skinnies
One thing about having a daughter, I love playing dress up with her. If I could set-up a massive dressing room for me and Victoria in our house, I would! There's something so special to me about taking my little girl and having a blast trying on new items and enjoying some fashion fun with her.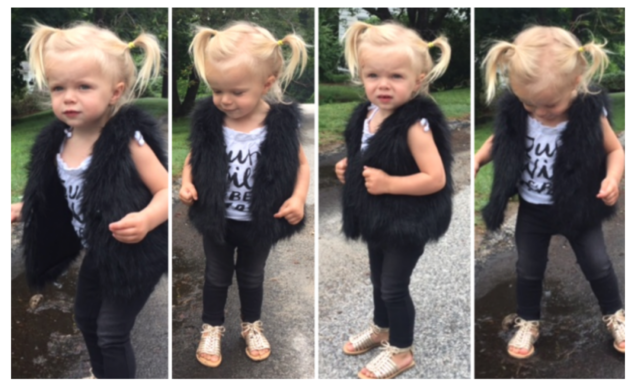 I bought her these skinny black jeans last week at the GAP. They were on mega sale and think I scored them for about $8! Oh, yes… $8! They aren't thick, so she can wear them in the summer. I'm a total graphic tee girl, so when I saw this adorable tank in Old Navy – I knew I needed it for Victoria. I wanted to pair it with a denim jacket, but Victoria wouldn't take off the faux fur, so we rolled with it!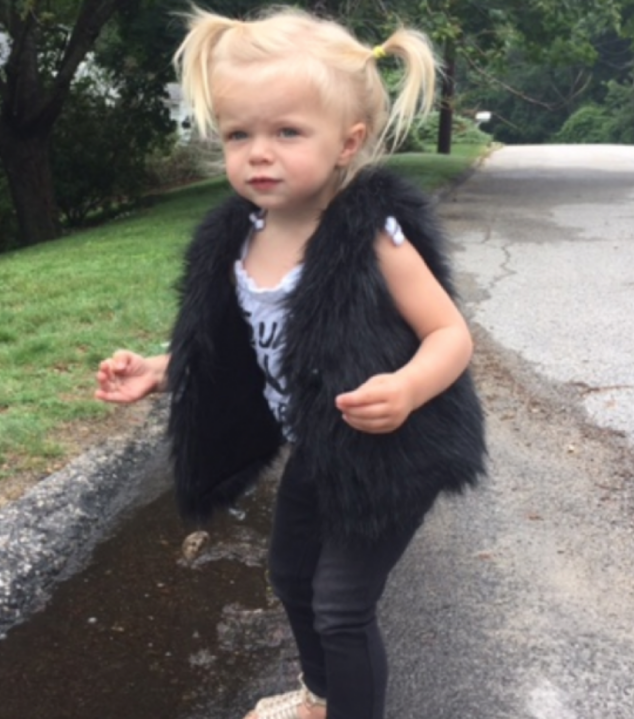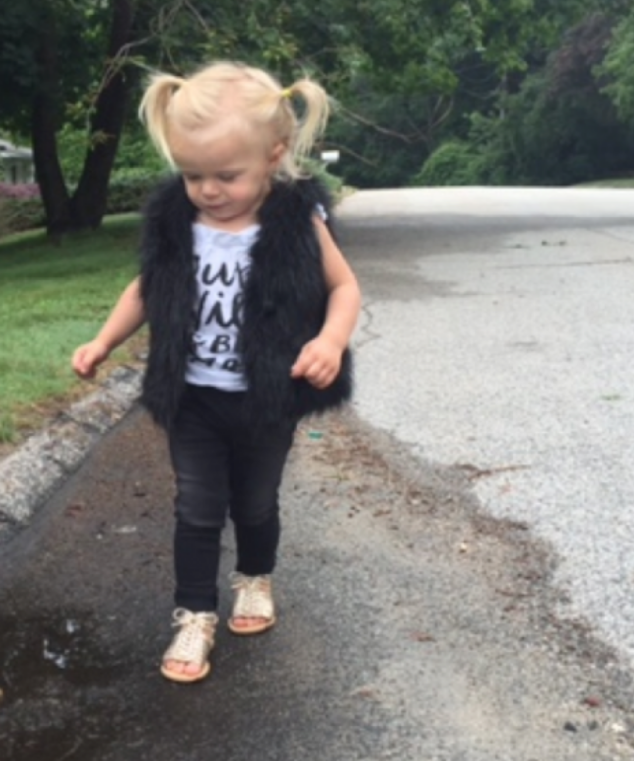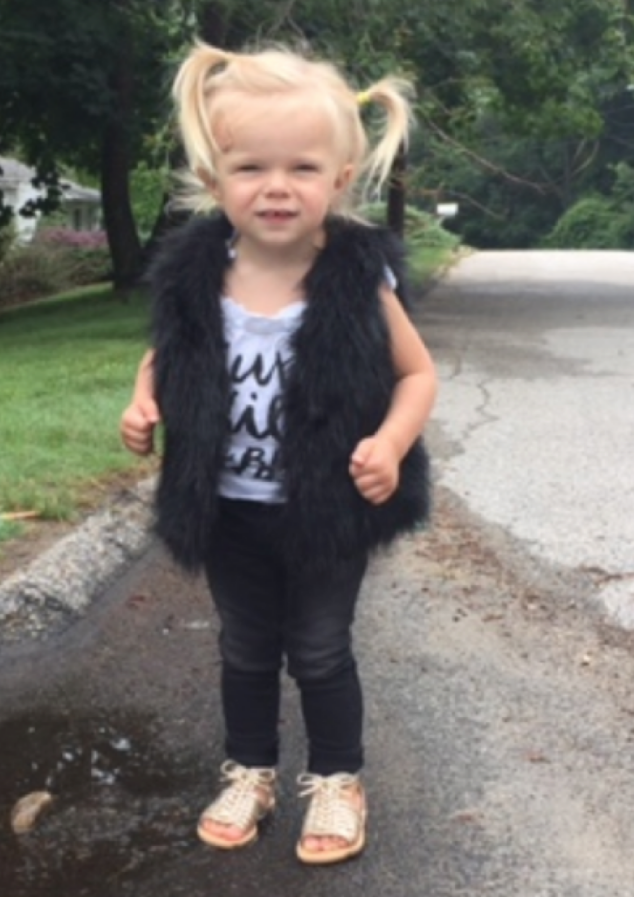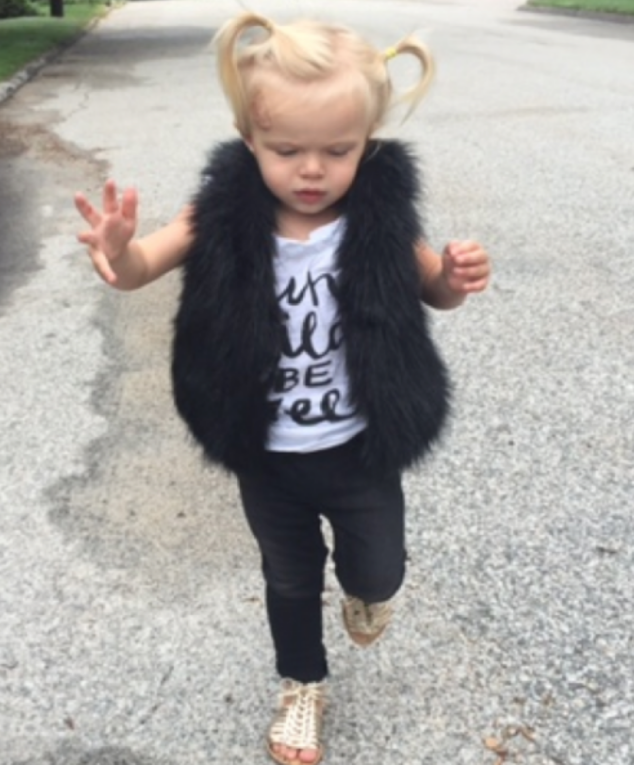 The best part was the mud puddle, like a bee to honey – she was there. She kept saying to me, "I jump?" And she would put her foot in! What can I say… she's my little fashionista who loves a good mud puddle!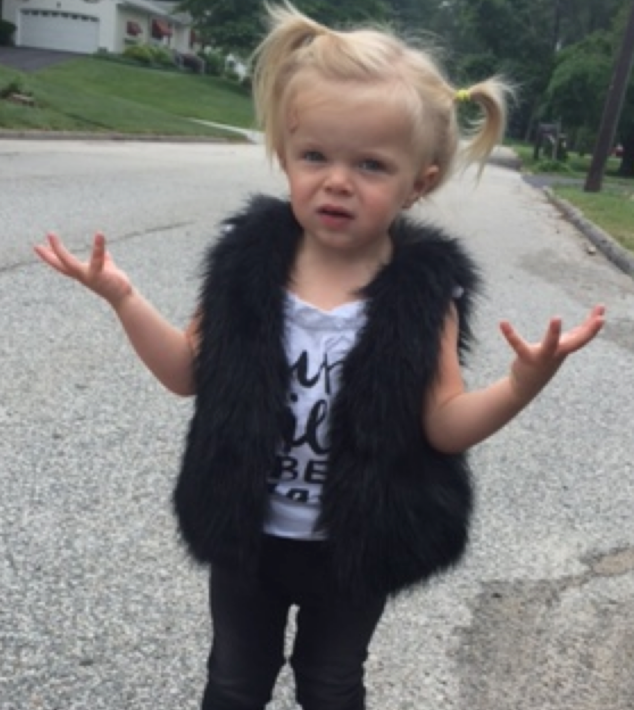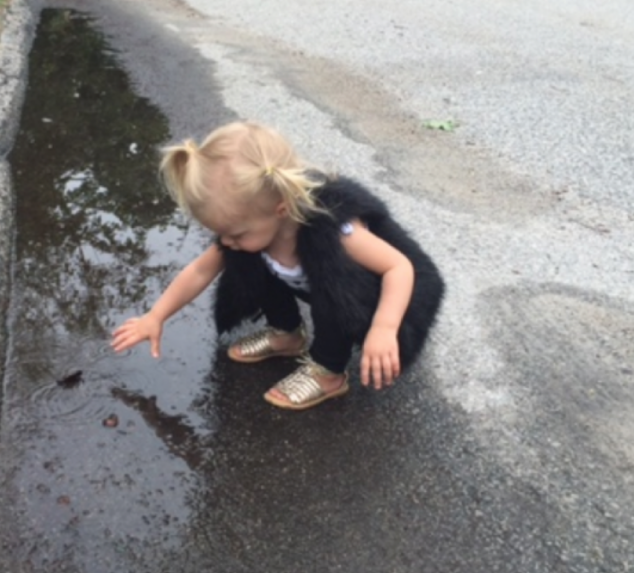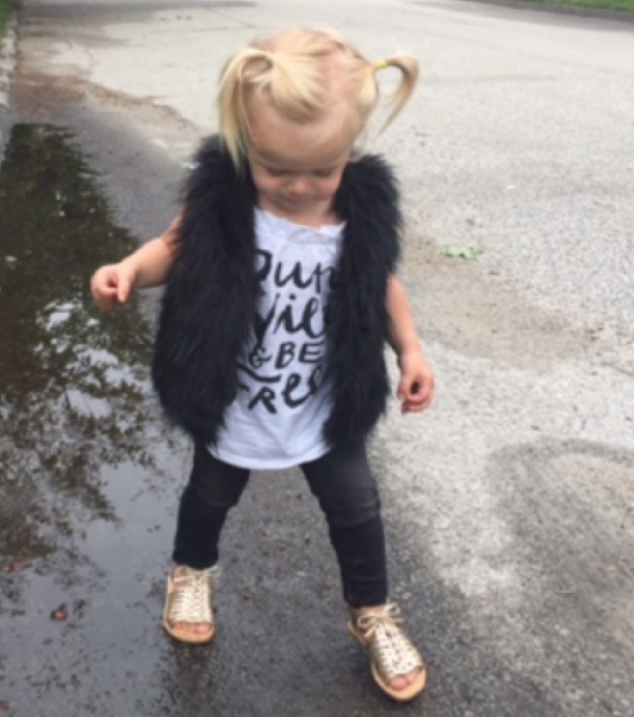 The gold shoes are also my fave… adorable strappy shoes from Old Navy!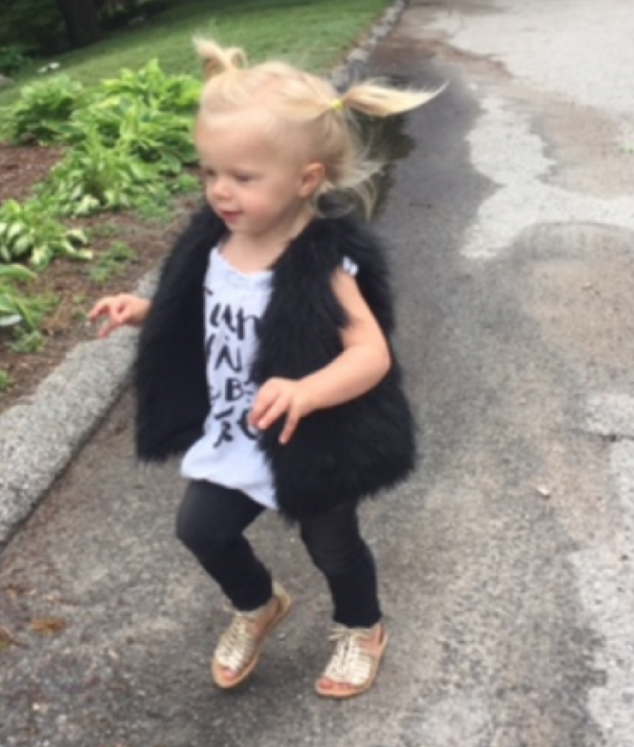 Where to buy:
Faux Fur Vest – Old Navy
Tank – Old Navy
Jeans – GAP
Shoes – Old Navy
GIVEAWAY TIME:
$50 GIFT CARD TO OLD NAVY!!
a Rafflecopter giveaway