Summer style is in full swing!
It's been hot and gorgeous and beautiful and I've been ALL about the summer dresses for me and my girl!
We love to dine out on baseball nights because it's just real easy for us. We usually hit up the same spot every game night, Chelo's in Warwick! We LOVE IT! Since Victoria is the head cheerleader for the McClelland boys, I love to dress Victoria up for games!
I thought we'd be fancy with kiwis and cowboy boots for dinner last week.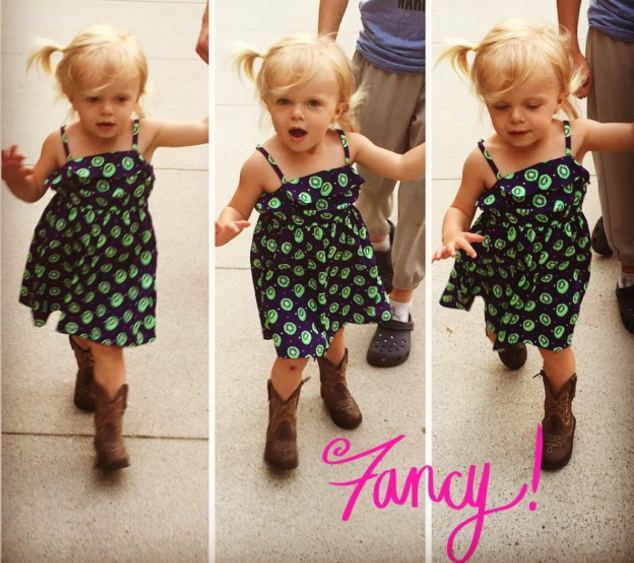 You can't do fancy without a dress, right?