I'm in love with Maxi Dresses. I think they're elegant and chic and just – well, fabulous.
For YEARS I stayed away from Maxi Dresses because I'm only 5 feet and I ALWAYS, ALWAYS, ALWAYS thought I could never – in a million years – pull one off. Finally – a few years ago – I just said, ENOUGH. I'm buying one and I'm wearing it. I truly fell in fashion-love.
Viola! I've been a Maxi Dress wearer ever since! I own about 20 Maxi Dresses now! I'm BEYOND excited to be sharing with you 10 ways to wear a Maxi Dress today! I've partnered up with 9 of my favorite fashion blogging friends to bring you all of our looks! Since I'm all about summer whites in the summer, I thought it would fun to show-off a new Maxi Dress I just got from Chadwick's!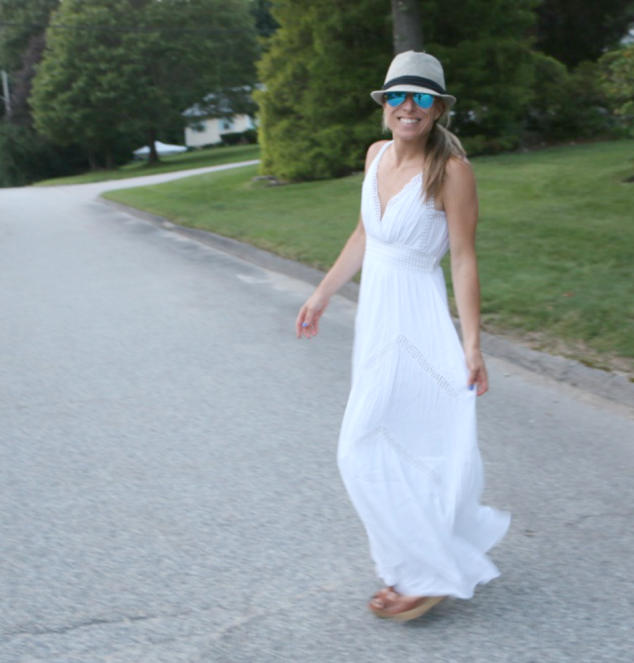 This Embroidered V-tiered Gauze Maxi Dress form Chadwick's is incredible! It's soft. It's comfortable. It's chic. It's perfect summer-style. It really is pure romance in flowing gauze with embroidered trim and empire waist with stretchy smocked back. I can't say enough amazing things about it – it's a summer staple for me now. And – this is a HUGE thing – my sons ALL loved it!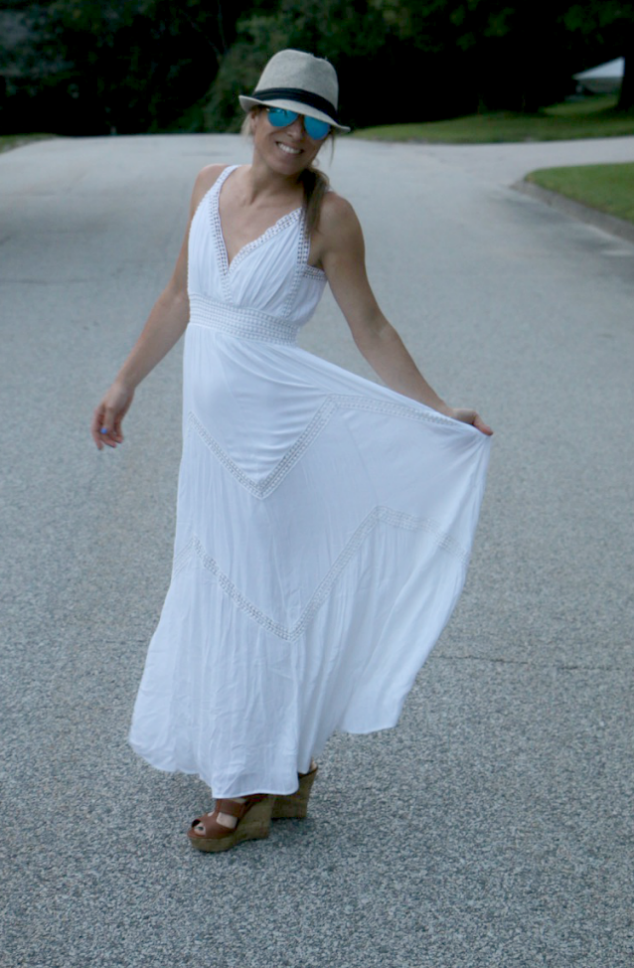 And you guys know me! I paired with my fedora and RayBans!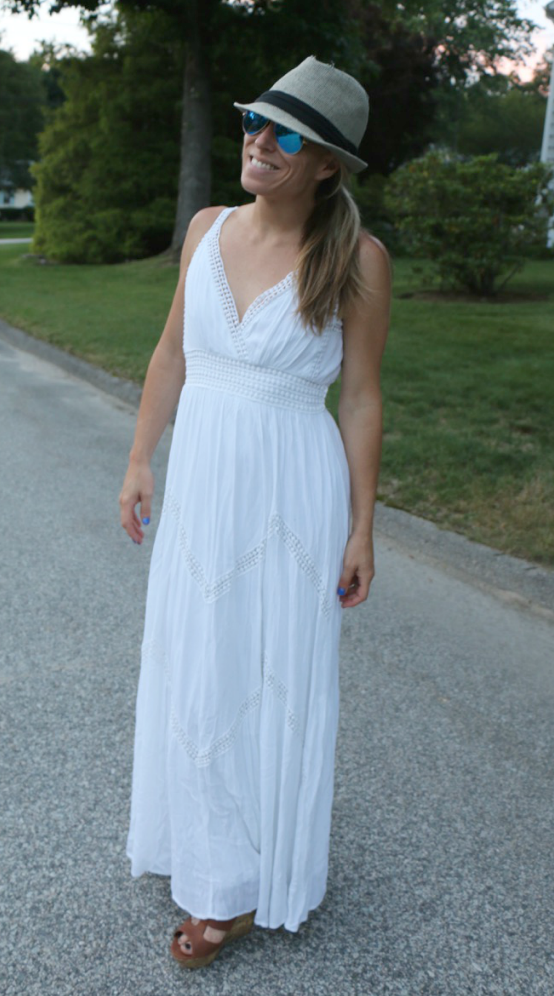 Check out my 9 friends and how they wear their Maxi Dress!
Kristin at BonBonRoseGirls // Andrea of Momma in Flip Flops // Ellen of That Chic Mom // Carly of Thirty Something Fashion // Julie of Mom Fabulous // Felicia of Go Grow Go // Maria of Very Busy Mama // Ashley at Messy Beautiful Life // Gladys of The Mother Overload