Twitter Party Alert!!
Please join for a very special evening, Tuesday July 21st. Together we have a unique opportunity to make a big difference in the lives of children who struggle with hunger. ConAgra Foods recognizes our collective power and they will be sponsoring not only this Code Power Hour, but one more in August! The power hour is also a great way to get your children involved in charity and social good this summer.
We showed our boys just how important it is to make a difference, check them out! They really loved being in our grocery store and finding the special marked products with the pushpin!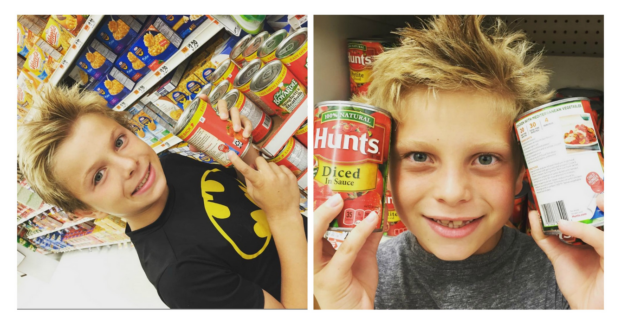 How can you get involved?
It's super easy!
Take your children grocery shopping this week and have a scavenger hunt for ConAgra Foods products containing the Child Hunger Ends Here red push pin or look through your pantry (prior to the party) and come prepared with your favorite ConAgra Foods products that contain the Child Hunger Ends Here red pushpin, as well as an 8-digit code.
1. Codes can be entered during the party (or any time) at www.childhungerendshere.com to provide one meal to Feeding America.
2. For every hashtag used during the power hour, ConAgra Foods will donate one additional meal to Feeding America to help fight child hunger in the United States. For every qualifying use of the hashtag #CodePowerHour, ConAgra Foods will donate $.10, the cost of Feeding America to provide 1 meal through its network of local food banks. Up to a maximum of 50,000 meals ($5,000). To qualify, simply use the hashtag #CodePowerHour on Twitter between 8:30-9:30pm EST on 7/21/2015.
Pretty incredible, right?
PARTY DETAILS
WHEN: Tuesday, July 21st at 8:30pm ET
WHERE: #CodePowerHour on Twitter
HOW: To participate tweet along using the special hashtag #CodePowerHour and follow @DawnSandomeno, @Partybluprints, @CoryanneEttiene, @AudreyMcClelland, @ConAgraFoods, @ChildHungerEnds, and @FeedingAmerica
No RSVP required
SPECIAL SURPRISE: During the power hour, three (3) random participants will be selected to win a donation on their behalf to a local Feeding America food bank to help fight child hunger in their area. This donation will be provided by ConAgra Foods
SPONSORS AND BENEFACTORS: The Code Power Hour is Sponsored by ConAgra Foods' Child Hunger Ends Here program @ConAgraFoods to benefit @ChildHungerEnds @FeedingAmerica
Tell your kids to look for pushpins on these participating products!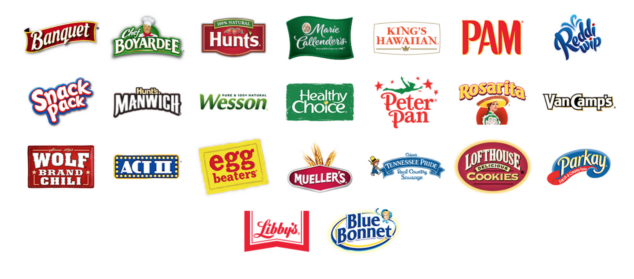 Disclosure: Sponsored posting and participation.