This is a sponsored post with TracFone. All opinions are 100% my own.
This year with back-to-school prep, it's a little different for our family. This year I have a tween son and it's a whole new world for me and my husband. Our oldest son William is involved in a bunch of different after-school activities that we've already had to sign him up for – swimming, baseball and CCD. Gone are the days of being a little guy, the world is opening up for our oldest son and things are changing for us when it comes to getting him everything he needs for back-to-school time.
That's right – William needs a cell phone this back-to-school year. Actually – let me put it this way – we need William to have a cell phone this back-to-school season. He's going to be involved in so many different things and at different locations now from his brothers, so we need to make sure we can get in touch with him and I need him to be able to get in touch with me and my husband, too. This first cell phone is (for me) a peace of mind cell phone – something I'm beginning to see from other moms that is very common when kids hit that "tween stage."
My first cell phone of choice for my William is a TracFone. I love that with TracFone, I'm getting a no-contract cell phone service that provides nationwide coverage on America's largest and most dependable networks. Not to mention, TracFone offers me and my husband an extremely affordable way to give William a cell phone in the US with talk, text and data plans starting as low as $19.99 for 90 days and affordable phones from leading manufacturers like LG and Samsung. Believe me, we've done the research – there's no overages, no bills and no hidden fees to worry about. It's the most straight and simple plan ever.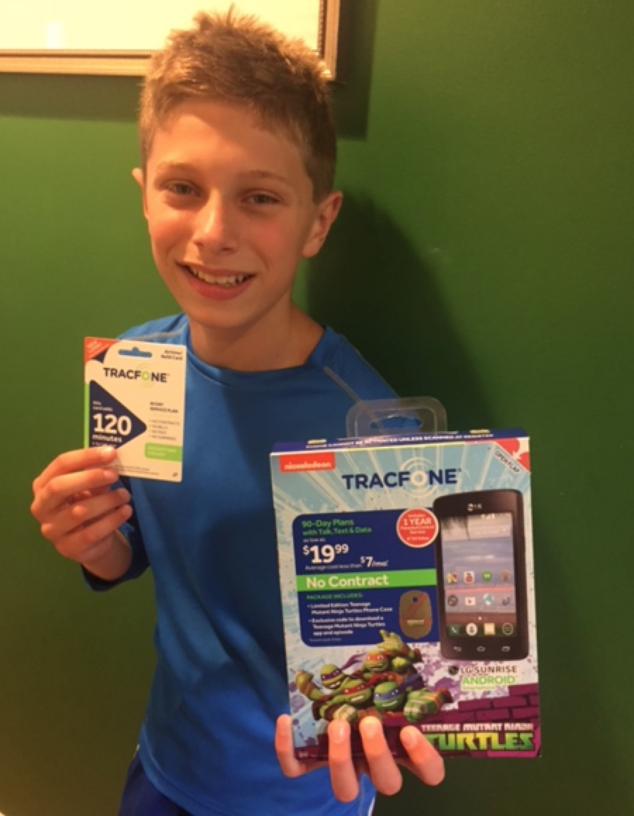 Well, the TracFone got even cooler to our William when we found out that TracFone partnered with Nickelodeon to launch its first ever Back to School Limited Edition Teenage Mutant Ninja Turtle LG Sunrise™ Android™ smartphone bundle! Oh, yes – we were first in line at Walmart to grab William's cell phone and ALL of my sons loved the Ninja Turtle/TracFone display! It was adorable – to be honest, everyone wanted us to get them one – even my 2 year old! ☺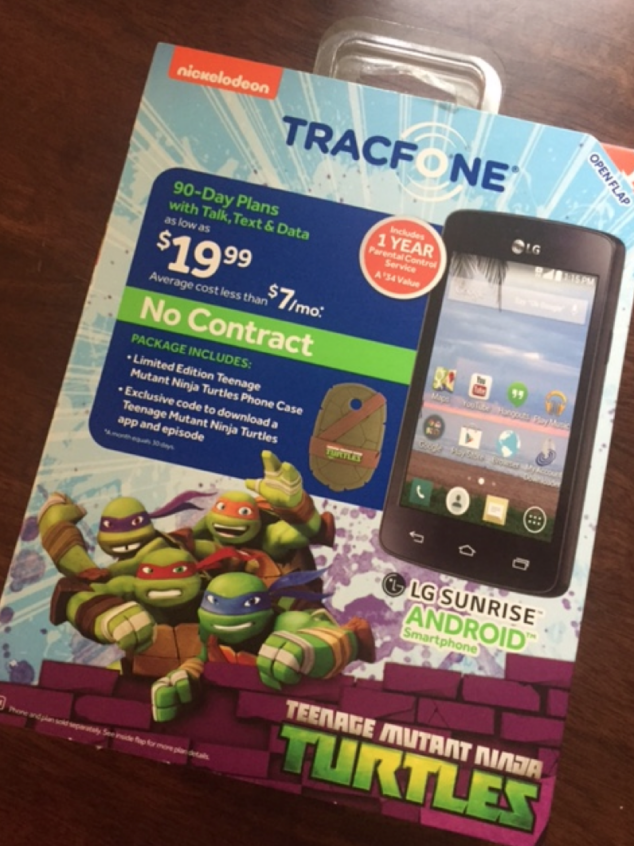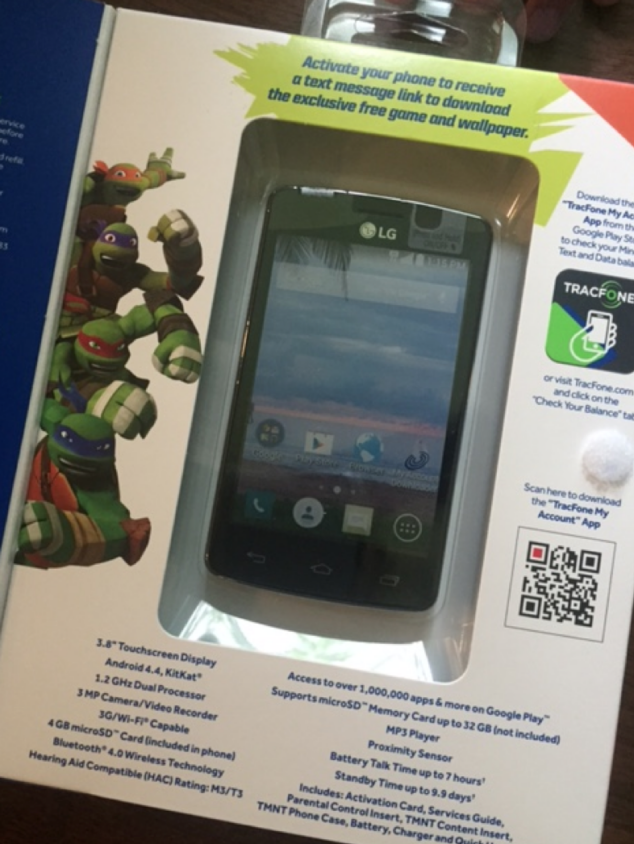 The Back to School TracFone Bundle is awesome because it offers parents the peace of mind that we need and desire, but it also has super fun features that kids want, too. It's a win-win for the whole family. You're able to easily create a safe environment on your child's phone and keep him/her protected with a one-year free trial of the NQ Family Guardian™ parental control app. I'm telling you, this is the BEST app ever for you to have for your children. With the award-winning NQ Family Guardian™ parental control app, you can monitor and manage your child's activities, locations (this is my FAVORITE) and phone usage, including web browsing, app downloads, photo libraries, contacts, text messages and more. All of this is easily monitored and controlled from an online dashboard, which is accessible on any Internet browser on a smartphone, tablet or computer. AND! You can be ANYWHERE to view it, I can be on the pool deck, bus stop, business meeting, baseball field, doctor's – you name it! I mean, truly – talk about peace of mind.
The best part for your kids is that they can talk & text with their friends and family as well as get free, exclusive access to fun Teenage Mutant Ninja Turtle accessories and content, including an exclusive 'shell-phone' case and access to full TMNT episode, games and app. My son William loves that he can download and watch a full-length Teenage Mutant Ninja Turtle episode and play Teenage Mutant Ninja Turtle Android™ mobile games. Also, no need to worry about buying a case – it comes with one! Teenage Mutant Ninja Turtle 'shell-phone' case is a HUGE bonus when you buy the bundle!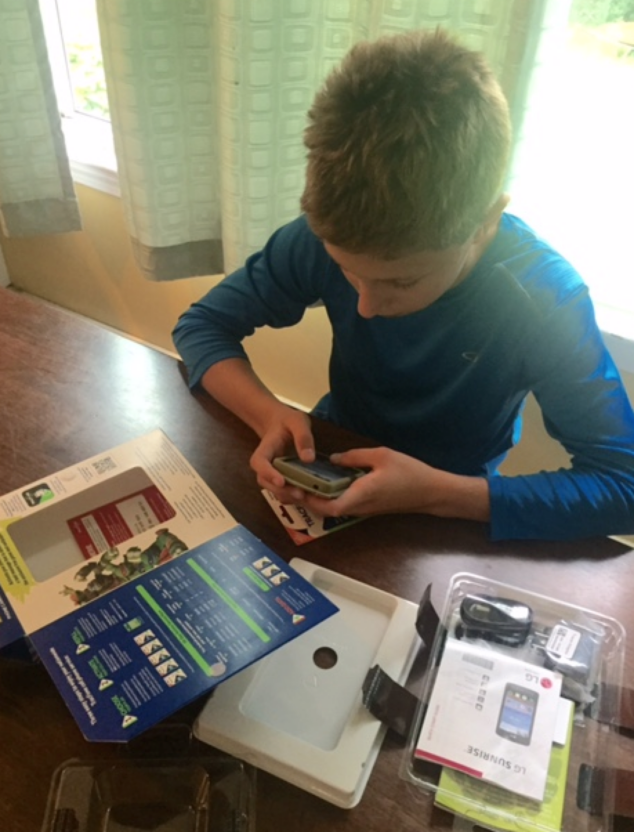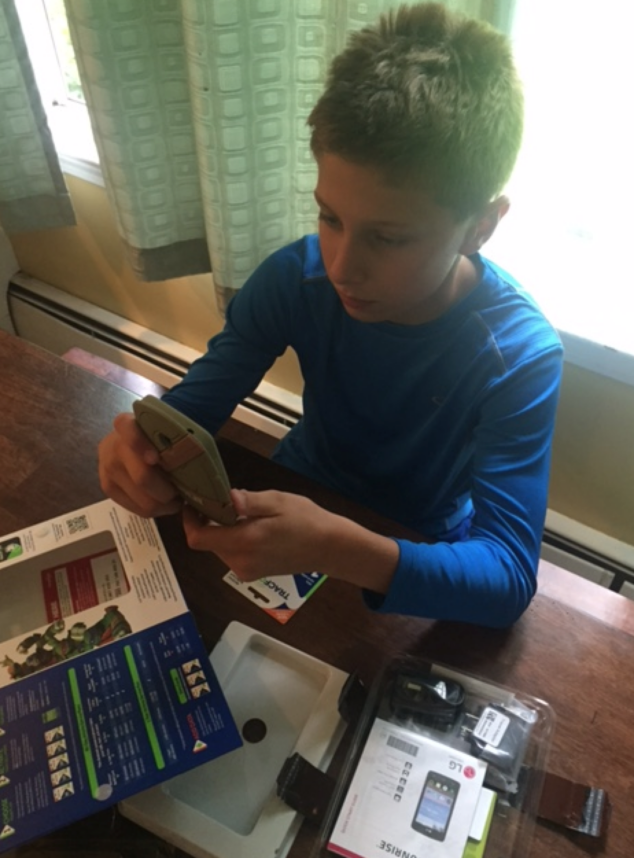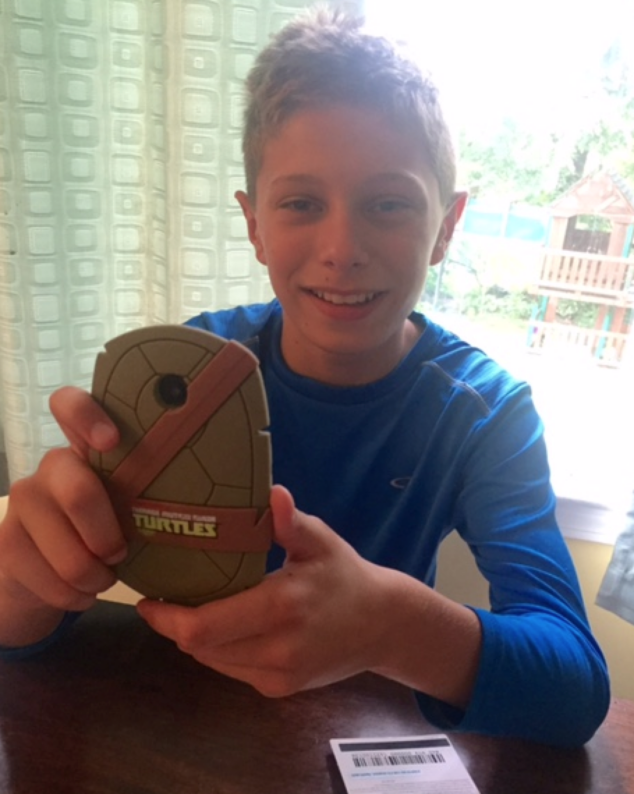 So as you can tell, when it comes to back-to-school prep for our son William – we wanted to be smart when it comes to purchasing his first cell phone. He's a tween – he doesn't need to have a cell phone like I need one – I just want him to be able to call/text/enjoy some apps. I don't need him glued to his cell phone every second of every day. Also, as you know from my family history, too – we're so busy and crazy with our schedules, that it only makes sense for us to make sure we are able to get in touch with William whenever we want.
TracFone truly met all of my needs when it came to deciding what cell phone to get. And the price? Oh, my – you can't beat it. The new TracFone LG Sunrise™ Android™ smartphone, with exclusive access to Teenage Mutant Ninja Turtle content and the NQ Family Guardian™ parental control app, is available for a limited time for only $29.99. You have to purchase the plan separately, but you're only talking spending as little as$19.99 for a 90-day plan, which comes out to be an average cost of $7/month. It just makes perfect sense to pair this with our back-to-school needs for William.
For more information on this, visit Parents.TracFone.com.