Daily Mom Style, it's not always glam and chic!
Today I woke up to pouring rain, thunder and lightening! Everything was canceled – thank goodness. We all got out of bed super late today and just kind of rolled with the punches of the morning.
For style today?
I wasn't feeling too over the top. I needed something really easy and really doable… not to mention, today was a no makeup, hair up kinda day, too!
I opted for a pair of easy shorts, gauzy top and white tank with my everyday flip flops!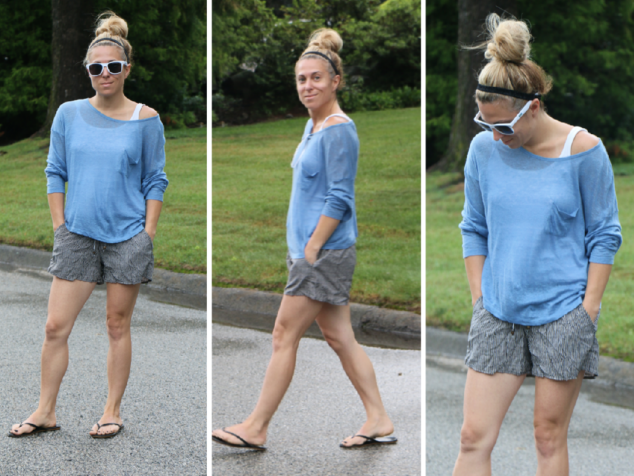 I'm not going to lie, this isn't the most fashionable, but it is totally COZY!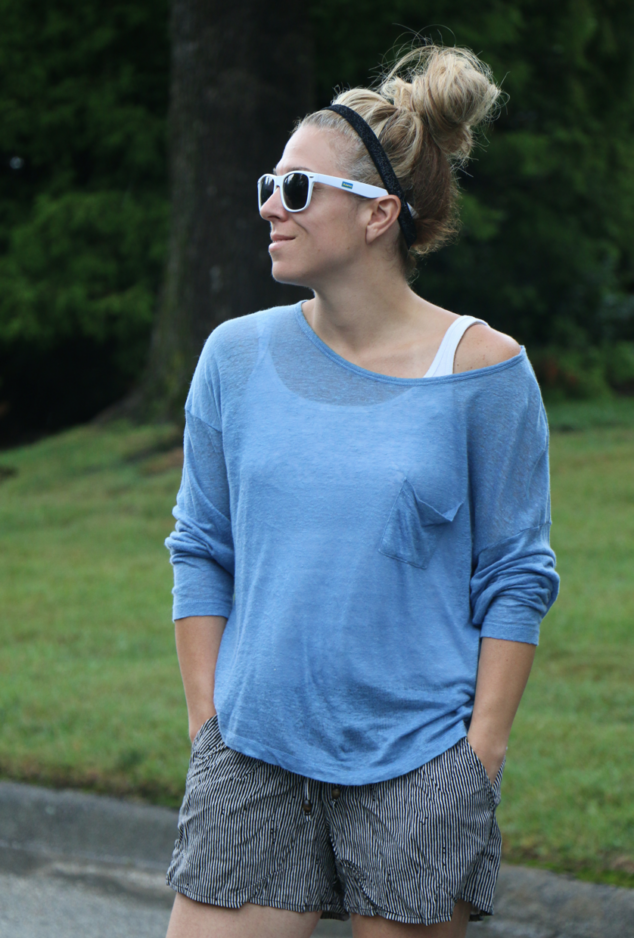 We all have that outfit that is a go-to for us, this is one of mine!
Love it!
Fashion breakdown for the day:
Shorts: Old Navy
Top: American Eagle
White Tank: GAP
Flip Flops: Kohl's