As a fashion lover, I wanted to make sure I LOVED my outfit for Getting Gorgeous this year. I mean, I really wanted to love it. I wanted it to be fashionable, comfortable and be something I could (literally) stand to be in for over 6 hours!
Fashion mission accomplished.
I had a TON of people ask me about my outfit for Getting Gorgeous this year and I was thrilled because I really had so much fun in it! I also was able to buy my outfit from head-to-toe for less than $100!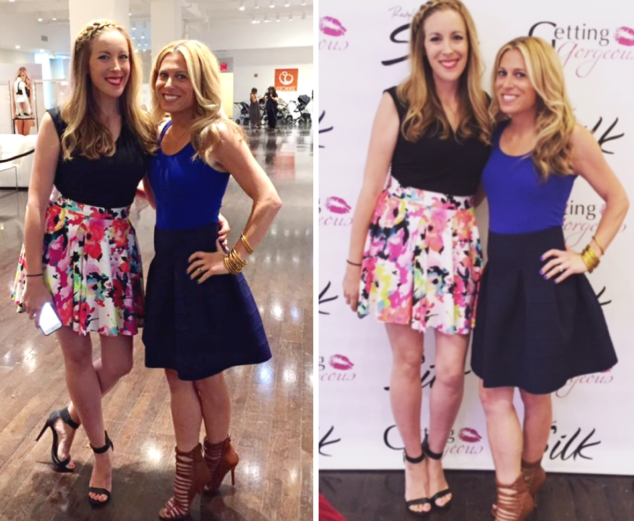 I'm telling you – even in the heels, I was comfortable! I don't know how many people actually believe me, but I was!!
Here's the breakdown…
Skirt – I scored this blue skirt at H&M last week for $39!! I loved it so much and it fit so well that I went back and bought a black one, too. These are staple skirts for me – I will wear them ALL the time!
Tank – I got this tank at T.J.Maxx for $7.99! I LIVE in it! I feel like it's such a pretty color for the summer and it will be great to layer under things, too!
Shoes – I got these babies at Kohl's last year for $24.99. I am obsessed with them. I ordered them online and fell in love with them so much, that I wanted to order another pair in black – but they didn't have my size!
It was a quick and easy look to pull together – and it's the kind of look I can wear anywhere – all I have to do is change my shoes!
Gotta love easy fashion!