Old School Pool…
Ah, there are lakes and oceans and streams and rivers and puddles and swimming pools ~ but is there anything sweeter than Old School Pool?
You know the ones.
You blow 'em up or pump 'em up or take one of those plastic molded masterpieces and just toss it on some little patch of grass.
Anywhere.
They're mobile and magical and magnificent in their simplicity.
Take yesterday, for example. I was babysitting for my youngest grandbaby, 17-month old Brian. The temperature on this fine summer's day was climbing, climbing, climbing steadily into the 90'sand he was not having that thing we call a nap.
So I did the next best thing. I strapped Brian into his little car seat and we took the 2-minute drive to visit Grandma Rita, whose apartment and building is air-conditioned (no, Barry and I do not have air-conditioning – a couple of crazed, fresh-air, open windowed hold-outs LOL!).
All was well with the world…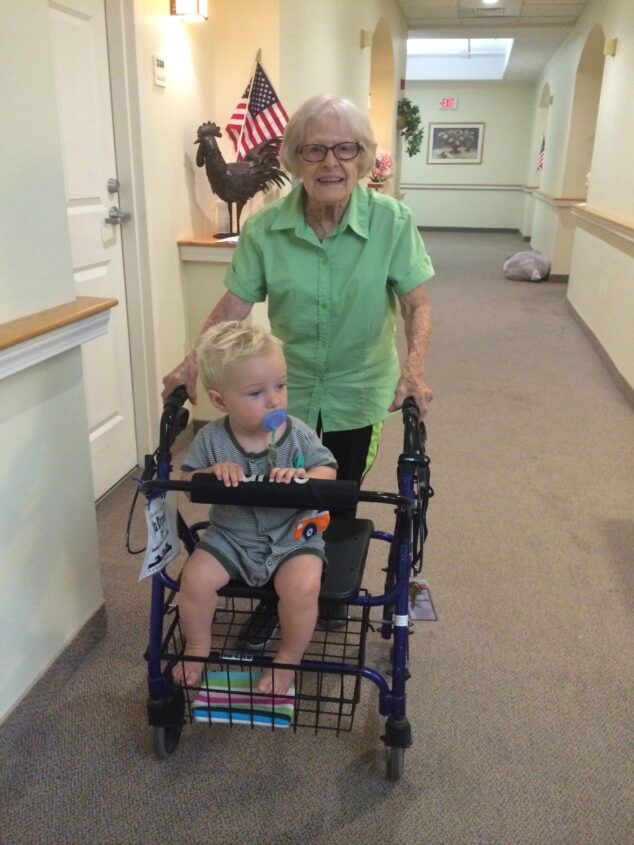 I told my Mom that if Brian didn't fall asleep in the car on the way back to my house (2-minute drive – wishful thinking!), I'd head to our little town beach or to the swimming pool a few miles away. *Grandma Rita noted that when I was a baby, she had one of those little blow-up pools in which to cool us off on a hot summer's day.
Ah, ha! Great-grandmother experience, otherwise known as genius.
I headed directly to our local Benny's.
Paradise was waiting in the parking lot in the form of dozens of little molded pools. I chose the Ninja Warrior design, a very nice clerk loaded it into my car and off we went…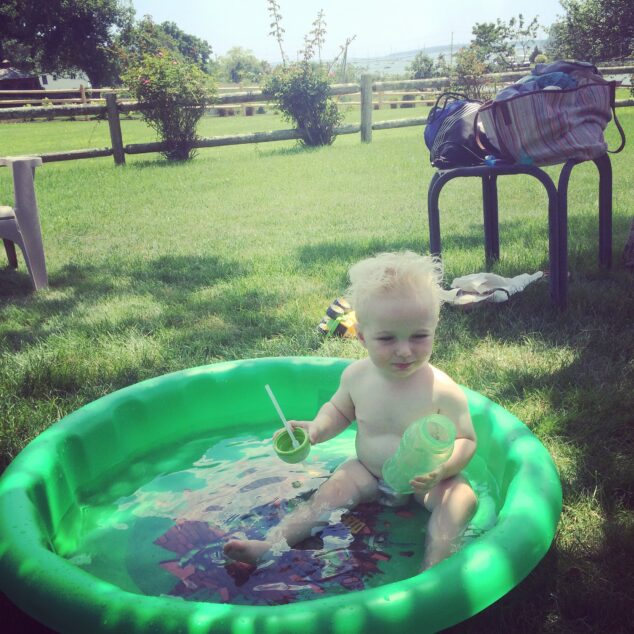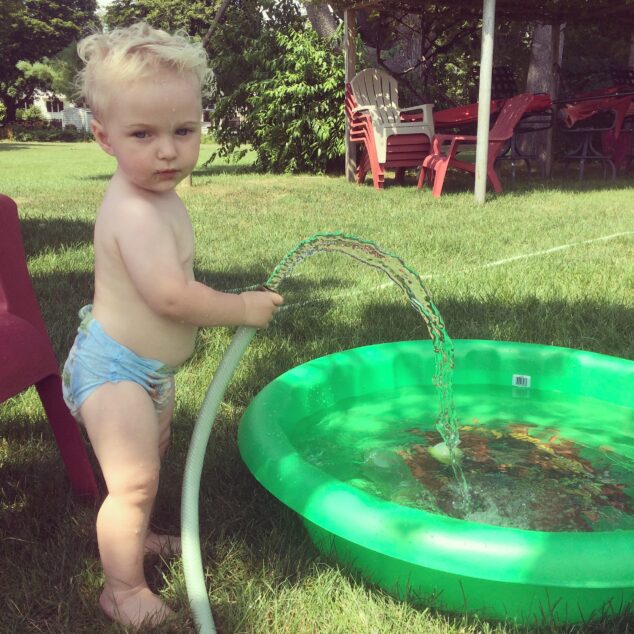 … to the best afternoon EVER of Old Pool School!
Mobile and magical and magnificent in its simplicity.
*Mom, this one's for you and thank you for not only being the best Mom, Grandma and Great-Grandma… but for magical moments like this all through my life! Yep, that's me in 1953 with my older brother, back then in what was most likely considered New Pool School, on my Nana's little patch of side-lawn in Boston.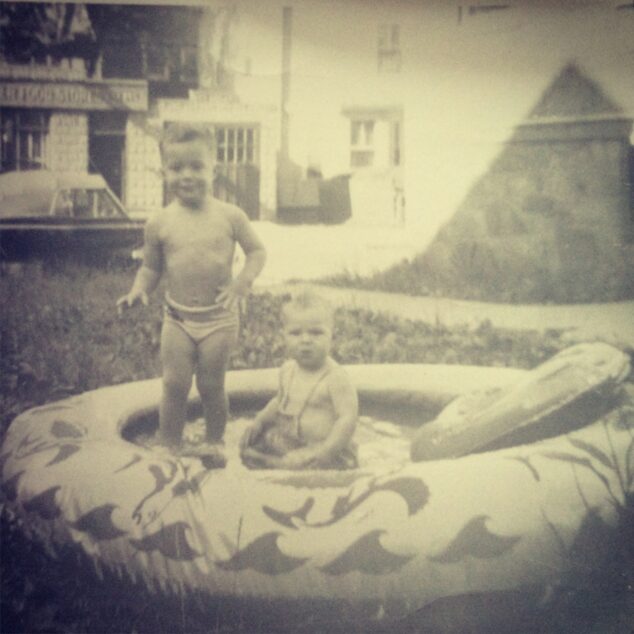 **Note: Brian did NOT take an afternoon nap and all's still right with the world!