I grew up with two older brothers who lived and breathed Star Wars. I remember vividly the posters that hung in their bedrooms and how much they loved Yoda, Chewbacca and Darth Vader. I think my brother Adam was Darth Vader 3 or 4 Halloweens in a row! I fell in love with the movie because my brothers loved it so much – it was that simple for me. It was so much fun to sit and watch it over and over (and over) with them and feel bonded over the love of Star Wars together. I'll never forget those memories as a child, and they will be within me forever.
Throughout the years, the Star Wars love and fandom has stayed with me. I married a guy who loves Star Wars. I have 4 sons, all who LOVE Star Wars (we have every single Star Wars toy, creature, video game, poster, trinket, glass/cup/saucer you can think of) to pieces. It's become part of my history, but within that history is everyone's own personal piece of history with Star Wars. It's different for everyone, but it's special to everyone.
One of the reasons I was excited to head to the D23 Expo was to hear about the upcoming Star Wars news. I knew big announcements were going to be made and I just couldn't wait to be there in person to hear, see and witness it all. Believe me, I was NOT disappointed!
As soon as I saw the lineup of panels we would be attending at D23, I highlighted/bolded/circled one of them in particular – Worlds, Galaxies, and Universes: Live Action at The Walt Disney Studios panel. Oh, yes… as the information clearly stated about this panel:
Disney, Marvel and Lucasfilm are home to some of the planet's best storytellers, immersing audiences fully in the world of each film from beginning to end and beyond. In this exclusive Hall D23 presentation, join Walt Disney Studios Chairman Alan Horn for a tour of upcoming live-action projects from these legendary film studios. A bevy of special guests will be on hand to offer a look at an unparalleled slate that includes ALICE THROUGH THE LOOKING GLASS, THE JUNGLE BOOK, MARVEL'S CAPTAIN AMERICA: CIVIL WAR, STAR WARS: THE FORCE AWAKENS—and much, much more.
To say I couldn't wait for this panel is an understatement! I was excited to hear what movies were slated to come, who was starring in them and (most important) WHO WAS THERE FROM THE MOVIES!
I'm super excited to share with you the incredible lineup of movies that you're going to be going CRAZY over throughout the next year!
Alan Horn (host of the panel), Chairman, The Walt Disney Studios said, "It's quite something to be able to have Disney, Marvel and Lucasfilm all on the same stage, and it's tremendously gratifying to unveil our upcoming projects to our most dedicated fans first."
As you can imagine, the crowd erupted!
I'm sure I should save the best for last, but I just can't! Since I'm a total Star Wars fan, I HAVE to start with them.
OK, are you ready for this!?
There will be Star Wars releases in 2015, 2016, 2017, 2018 AND 2019.
I almost can't even handle this!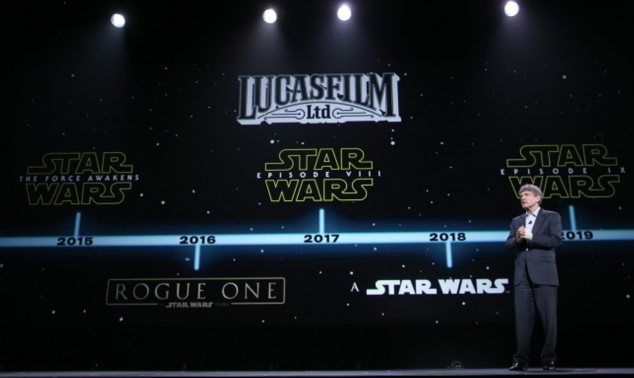 2015: There are less than 120 days 'til the release of Episode VII, STAR WARS: THE FORCE AWAKENS. That's right, mark your calendars for December 18, 2015 (I don't even care if my kids have a swim meet, we will miss it!). It is coming and people are just going CRAZY for the movie to premiere.
And let me just add – HARRISON FORD WAS THERE. He was actually there at D23. Like I could see him there. CRAZY COOL!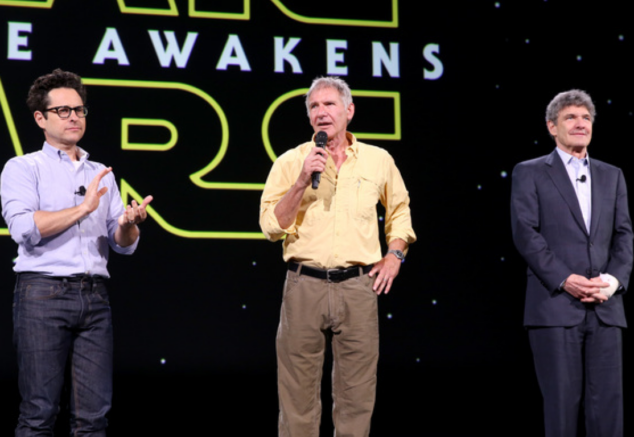 2016: Rogue One. The first stand-alone Star Wars movie! Telling the story of resistance fighters who have united to steal plans to the dreaded Death Star, the film is slated for December 16, 2016.
2017: Other HUGE ANNOUNCEMENTS! We heard that Rian Johnson will be directing STAR WARS: EPISODE VIII, slated for release on May 26, 2017.
2018: Are you ready for an Untitled Han Solo? Oh, yes! It's going to happen. There will be a stand alone Star Wars movie in 2018. It will be directed by Christopher Miller and Phil Lord with Lawrence Kasdan and his son Jon Kasdan writing the screenplay. It's slated for May 25, 2018.
2019: AND! Oh, yes… you have to love surprise announcements! Alan Horne announced that Colin Trevorrow (from "Jurassic World" fame) has signed on to direct STAR WARS: EPISODE IX, which is scheduled for release in 2019, which will be the the final chapter in the Star Wars saga.
WOOHOO!!! OK, Star Wars. What an amazing amount of news to be able to share!
And believe me, I'm just getting started – there was a TON of other exciting news from this panel to share, too!
Marvel's Captain America: Civil War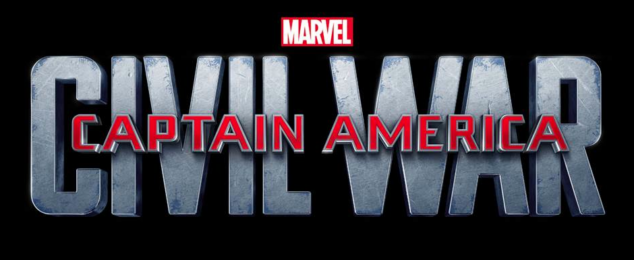 Captain America is quite the "man" in my household, so we're all excited for this movie to premiere. If you've seen Avengers: Age of Ultron (and if you haven't – go see it!), you're golden because Captain America: Civil War picks up where it left off. As we found out, Steve Rogers leads the new team of Avengers in their continued efforts to safeguard humanity. After another international incident involving the Avengers results in collateral damage, political pressure mounts to install a system of accountability and a governing body to determine when to enlist the services of the team. The new status quo fractures the Avengers while they try to protect the world from a new and nefarious villain.
And let me just add – Anthony Mackie and Chris Evans – were THERE at D23 to show their support. I mean… talk about women and men swooning!

Photo provided by Getty Images
I think the talk of everyone was how amazing Chris looked in that blue sweater. I mean, you didn't get any complaints from me! And I love him even more because he's a Boston guy! This movie is going to be absolutely amazing. I can't wait to see this with my husband and kids. I love superhero action films. Such a fun way to get the family excited and ready for a good night out. Mark your calendars for May 6, 2016!
The Finest Hours (#TheFinestHours)
So for me, living in Rhode Island, I remember this movie being made (filmed in Boston) because it's based on a true story. I personally think it's amazing that Disney is making a movie showing that anyone and everyone can be a hero. I sat in the audience watching the trailer with goosebumps. This is a movie you don't want to miss.
It's not a light movie, but that's OK. It's not meant to be. This is a true, passionate take of the most daring rescue mission in the history of the Coast Guard. This is the kind of movie you'll leave feeling committed to and wanting to know more and how these men and women ended up years later, too. Chris Pine stars in this movie as Bernie Webber, the captain of the rescue boat. He showed up to show his support at D23 Expo, too! And let me say… he's quite a handsome guy!

Photo provided by Getty Images.
This is one you don't want to miss. It's in U.S. theaters on January 29, 2016.
Marvel's DOCTOR STRANGE (#DoctorStrange)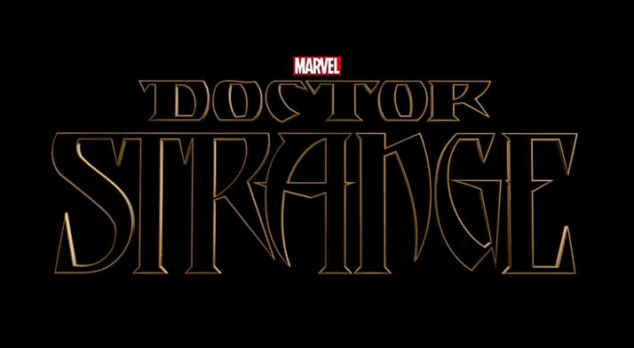 I'm a GINORMOUS Benedict Cumberbatch fan, so I'm not going to miss this one. He stars in this upcoming moving as the title character, due to hit theaters on October 26, 2016. He wasn't able to join us, but he sent a cute video greeting to all the fans at D23 Expo. Great stuff!
THE JUNGLE BOOK (#TheJungleBook)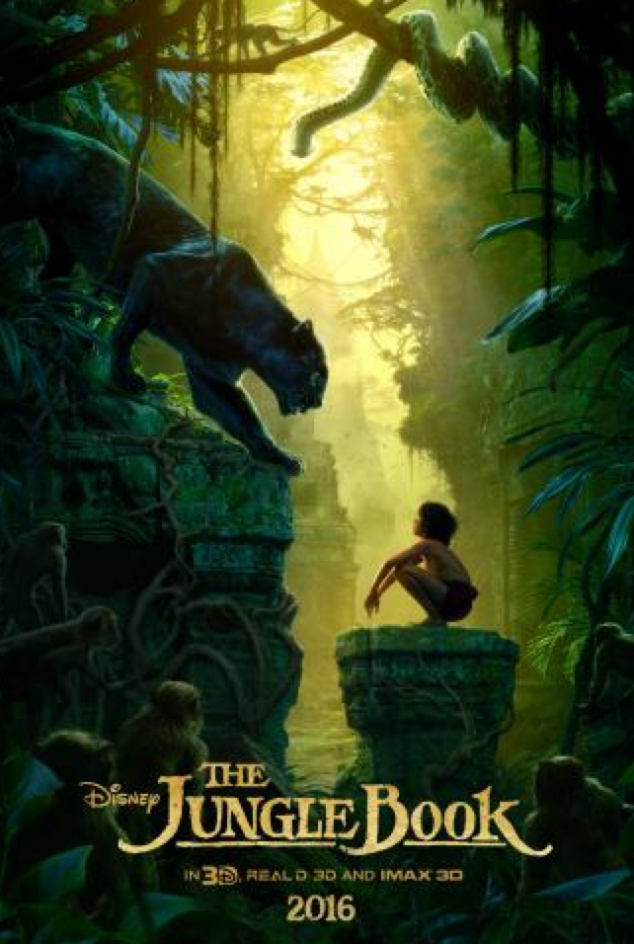 Perhaps the movie that surprised me most as to how excited I am to see it. I love Jon Favreau, so when I saw he was directing, I immediately was intrigued. The Jungle Book is from my childhood, so it's a story I know, I love and I'm passionate about… to see it coming to life through a movie was absolutely fascinating to me.
We got to meet the young boy Neel Sethi, who was CUTE AS A BUTTON ON STAGE!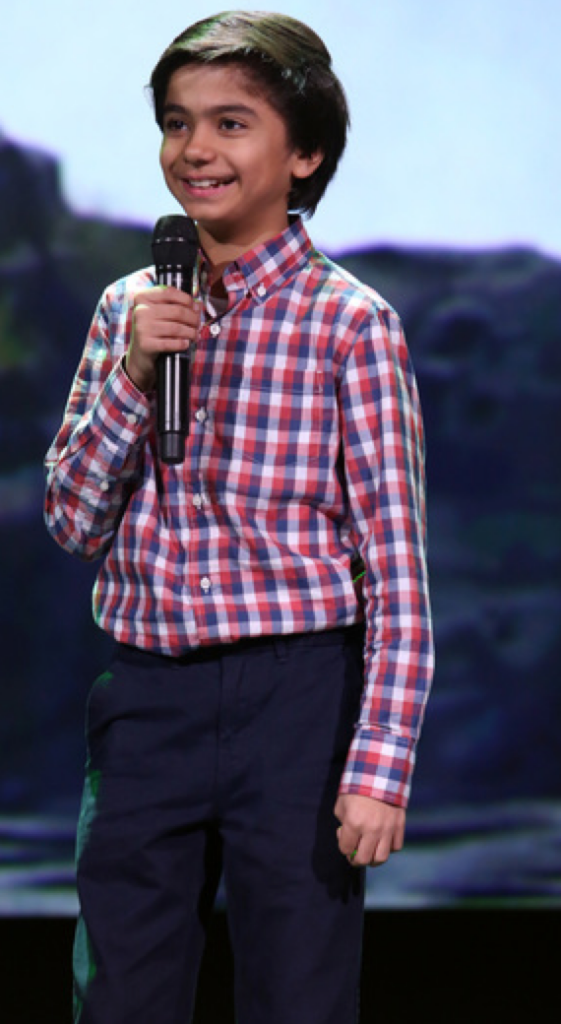 He was selected from thousands of candidates to play man-cub Mowgli. All I kept thinking about when I saw this innocent little boy on stage was how his life was truly able to change! It was incredible to see him so excited, so dazzled and so in awe of the fans cheering him on. We all know The Jungle Book, so for all of us clapping and cheering… it's seeing something powerful come to life! Not to mention – AHEM – Oscar winners Ben Kingsley, who helps bring panther-turned-mentor Bagheera to life, and Lupita Nyong'o, who lends her voice to the protective mother wolf Raksha.
I mean, it's an over the top all-star CAST!
We saw a sneak peek of footage from the film, that not even the actors had yet seen themselves. We all received a copy of the teaser poster following the presentation, too. Mark your calendar for April 15, 2016!
ALICE THROUGH THE LOOKING GLASS (#DisneyAlice)
I've been an Alice in Wonderland fan throughout my life. I cannot wait for this film to be released. Alice travels back to Underland where a lot has changed since she left. In order to save the Mad Hatter, she meets Time himself and must travel back in time, but will she be able to save him? AND GUESS WHO PLAYS TIME!? Sacha Baron Cohen! He is my favorite!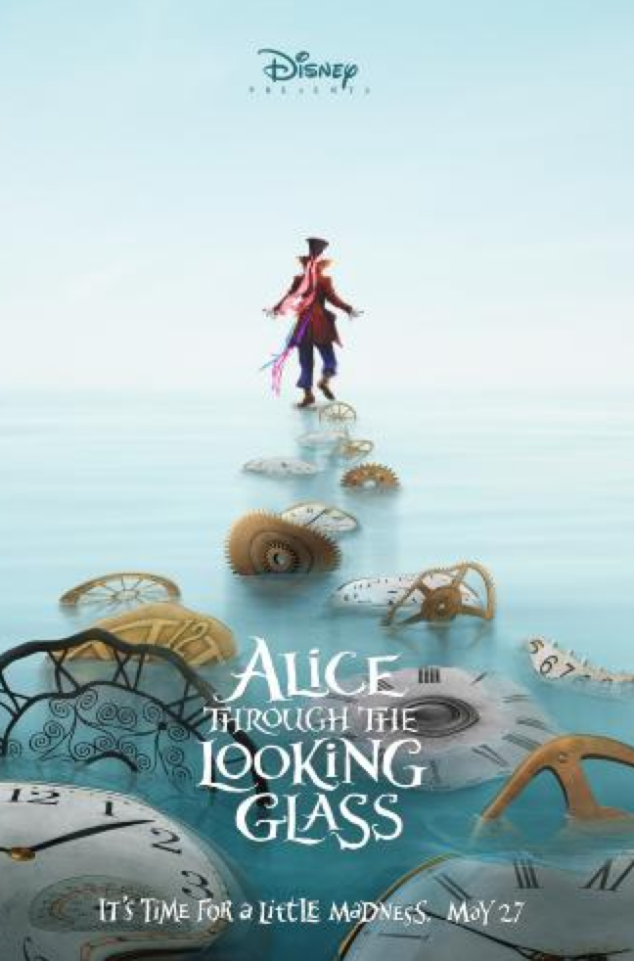 The cool thing was that Mia Wasikowska was there, and she gave us all a little sneak as to what we can expect. Not to mention JOHNNY DEPP will be back, too!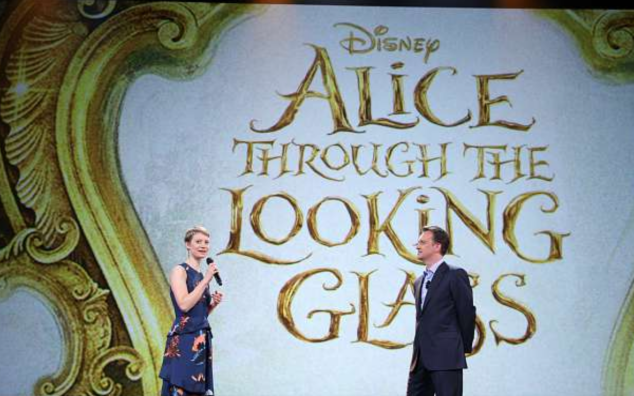 I had a little fun looking through the looking glass myself at D23 Expo!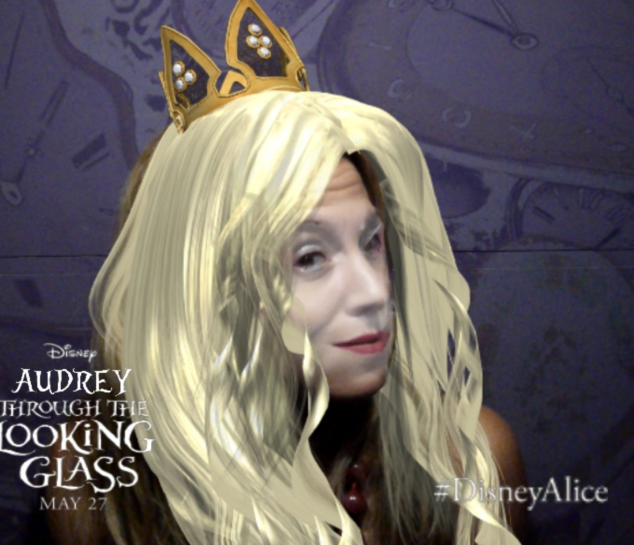 Cool, right?
PETE'S DRAGON (#PetesDragon)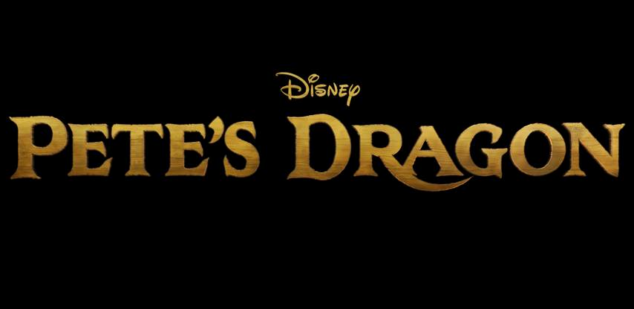 Photos provided by Getty Images
I cannot. cannot. cannot. cannot WAIT for Pete's Dragon! I'm already marking my calendar for August 12, 2016. We saw a little sneak peek at this movie from Bryce Dallas Howard (who is starring in this film) and it gave me goosebumps. This is a complete re-imagining of Disney's cherished family film. The heartwarming adventure of an orphaned boy named Pete and his best friend Elliott, who just so happens to be a dragon.
I must admit, too – I loved Bryce's DISNEY MICKEY love on her shirt. She was the only celebrity whom I saw give the Mickey love!

Photos provided by Getty Images
QUEEN OF KATWE (#QueenOfKatwe)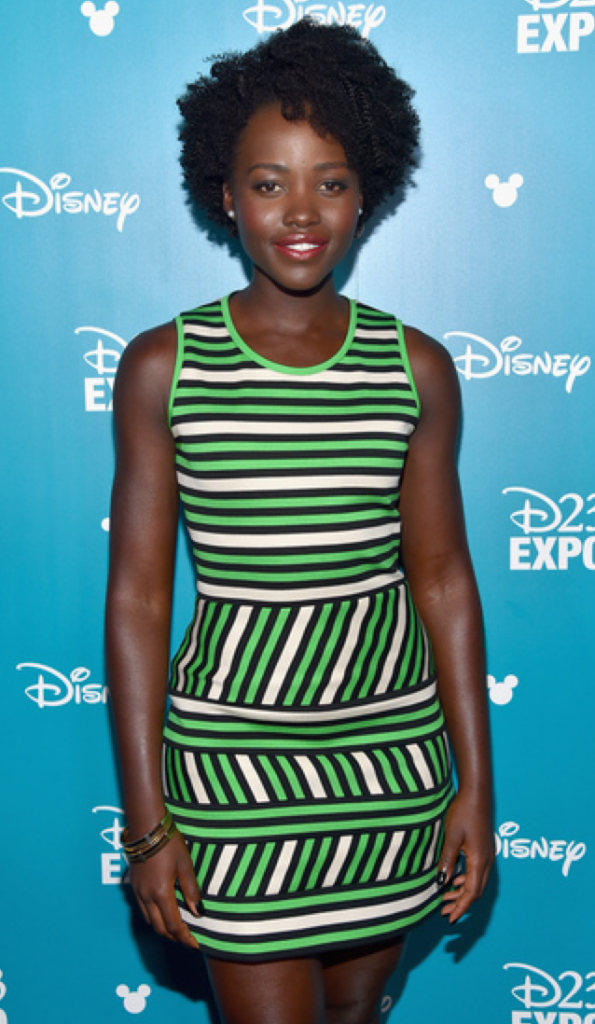 Photos provided by Getty Images
Queen of Katwe is based on the inspirational true story of a girl from the poverty-stricken slums of rural Uganda who dreams of becoming a champion chess player. The incredible and amazing Lupita Nyong'o will star in it. We saw a little sneak peek of this film and it really left an impact on me. This is going to be a powerful film, the kind of film I want my children to see.
BEAUTY AND THE BEAST (#BeautyAndTheBeast)
Are you ready!!??
I was standing up clapping for this one because all I could think about was that my Victoria is going to be the PERFECT age for this film when it comes out! I missed all these movies with the boys when they were younger, but I won't be missing them now with a girl!
We weren't able to see any clips yet because they're filming right now in London… but we did get a video greeting from Emma Watson and a musical greeting from Josh Gad and Luke Evans. This live-action musical is a re-telling of the studio's animated classic and it's going to be MAGNIFICENT! I cannot wait for this to be released in U.S. theaters on March 17, 2017.
Pirates of the Caribbean: Dead Men Tell No Tales (#PiratesOfTheCaribbean)
OK, ladies and gents… Johnny Depp was in the HOUSE! He showed up completely decked out as Captain Jack Sparrow. It was absolutely, positively a game-stopper! Everyone was screaming and clapping and just going CRAZY!
So what's this new film all about?
Thrust into an all-new adventure, a down-on-his-luck Captain Jack Sparrow finds the winds of ill-fortune blowing even more strongly when deadly ghost pirates led by his old nemesis, the terrifying Captain Salazar, escape from the Devil's Triangle, determined to kill every pirate at sea…including him. Captain Jack's only hope of survival lies in seeking out the legendary Trident of Poseidon, a powerful artifact that bestows upon its possessor total control over the seas.
It will be in theaters on July 7, 2017 with bells on! I cannot even wait!
As you can tell, there were amazing announcements made. It was mind-boggling and completely amazing!
Now, Get Ready for some live-action awesomeness!
Disclosure: This was a press trip where travel was covered. All opinions are 100% my own.