Disclosure: This is a sponsored posting with Bayer. All opinions are 100% my own.
When I was a little girl I used to love to do "science experiments" at home in my kitchen. I would take cups, put them on my counter and then fill the cups with water, orange juice, milk or anything else I could get my hands on. I then would combine all the different liquids until I made a really cool color. I laugh at myself now because I was probably making a mess, but my mother always loved watching me get excited about creating these fun experiments. She would sit with me and help me and just encourage this love of science right in our kitchen at home.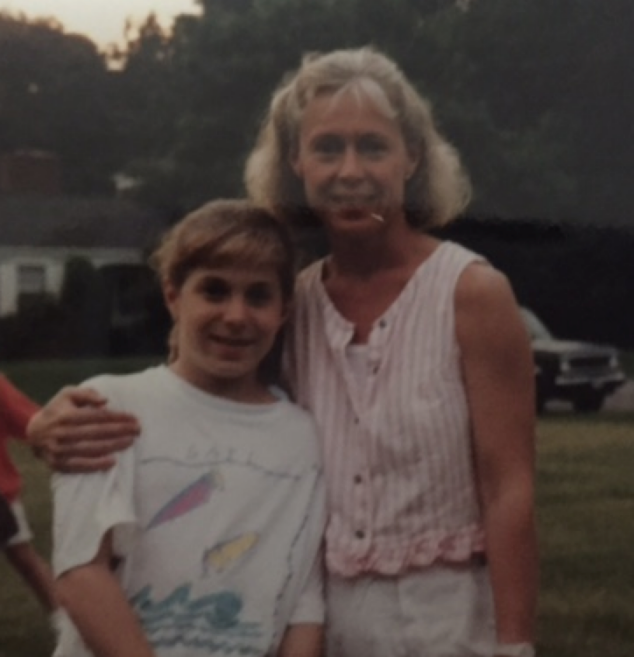 As I got older, the science experiments changed to TRUE experiments at home and my mother was always right these beside me – helping, learning with me and allowing this spark to be lit of science. My mother was a teacher, so I truly know that she loved seeing me get so excited about something that I was enjoying and learning about at the same time. To have someone want to encourage a passion that they see in someone… it's the greatest gift you can give to another. That was my Mom to me, especially when it came to science, and to be honest, learning and education across the board.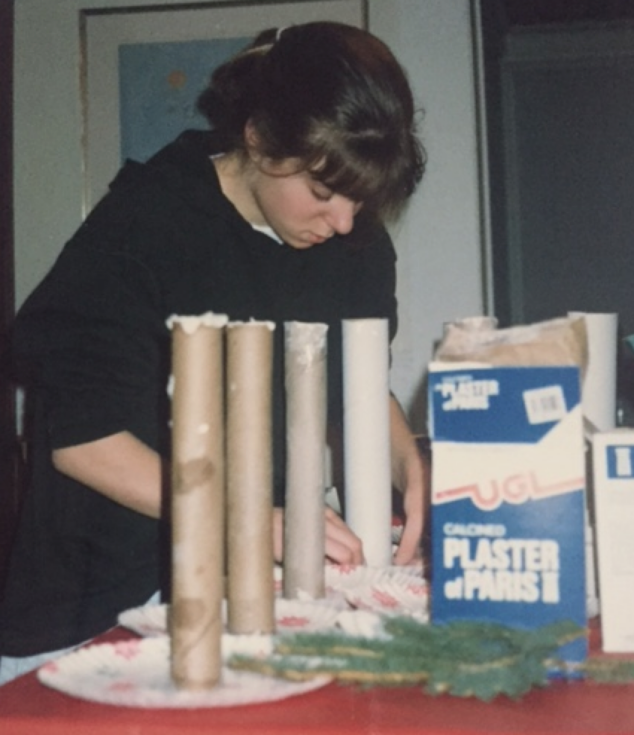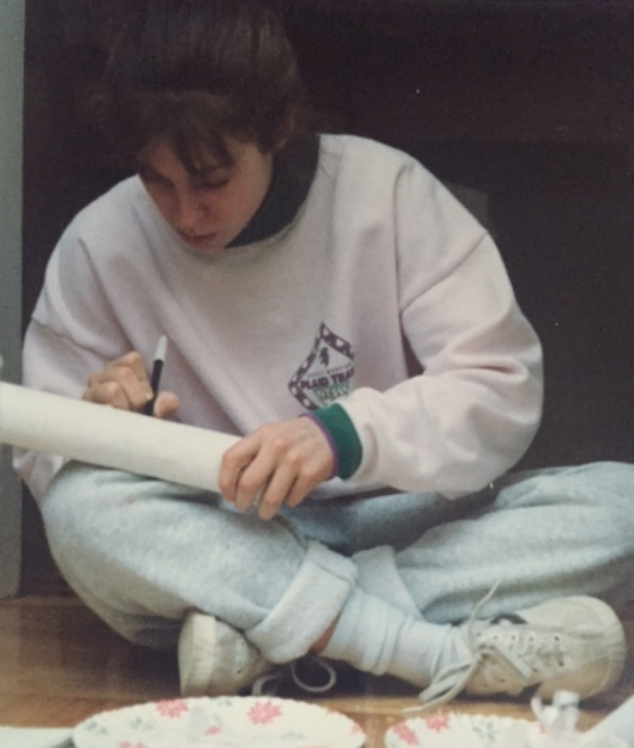 When I was in 6th grade, my mom encouraged me to enter the State Science Fair in Rhode Island. The science fair was being held at CCRI (Community College of Rhode Island) and there were tons of other kids there presenting and I was so nervous. I had done my project on posing the question – Why couldn't food manufacturers use natural food coloring/dyes rather than artificial coloring/dyes in their foods that they are selling to children? I used 100% wool yarn to test the absorption of artificial colors vs dyes from natural products like blueberries, raspberries, coffee beans, tea leaves, etc. My conclusion was that manufacturers could and should use dyes form natural products. My mother watched me go through this process and was there for a hug, high five and someone to bounce ideas off of throughout it all. She really made science FUN for me. She really made me want to ask the hard questions and seek answers through experiments and research. I ended up winning a prize at that Science Fair and it was something that really gave me such confidence to keep moving forward with this love of science.
We all need that mentor… that special person – a parent, a teacher, a friend, a family member – to help motivate, encourage and share the gift of love when it comes to science. If it wasn't for my mother, I don't know if the love of science would have been fostered as much as it had when I was younger. Now as a mother of 5, I see the true passion in the eyes of my children when it comes to learning and when they find something that they love. I see the spark and it's something I want to give more light and fire to myself!

Everyone can point back to a mentor who has fostered scientific creativity – whether a teacher who had a knack for making science lessons exciting, an encouraging parent who nailed the role of science project sidekick or a professional who inspired a scientific career path. Bayer's Making Science Make Sense (MSMS) program is encouraging people to celebrate and say "thank you" to those key mentors by participating in their incredible "Thank You" ("Tk U") campaign. Science is all around us! As a science-based company, Bayer is committed to creating awareness of the importance of science and fostering curiosity, creativity and critical-thinking skills. Making Science Make Sense® (MSMS), Bayer's company-wide initiative, allows students
to learn science by doing science through hands-on, inquiry-based experiences.

Starting yesterday (Sept. 9) until NOVEMEBER 25th, Bayer is asking people of all ages to share a "thank you" message (a photo with a hand-written "thank you," a short video or written message to SayTkU.com, or on social networks using #SayTkU) acknowledging someone who has helped to make science make sense in their life.
For each "thank you" message shared, Bayer will provide a child with free admission to a STEM venue, such as a trip to a local science museum, fostering hands-on science-focused exploration. Beginning with the "Tk U" campaign, Bayer is committed to providing access to one million hands-on science learning experiences for kids by 2020.
How absolutely incredible is this, right?
As a science and innovation company, Bayer has a strong stake in helping to improve education and to ensure that all individuals are scientifically literate. Bayer demonstrates this commitment with its national, presidential award-winning Making Science Make Sense® (MSMS) program, a company-wide initiative that advances science literacy across the United States through:
1) hands-on, inquiry-based science learning
2) employee volunteerism
3) and public education.
I simply cannot say enough how important and special this campaign is that Bayer is doing. Take the time to say THANK YOU TODAY, it's easy to do – just head right here.
To all the mentors out there, thank you for sparking that love of science.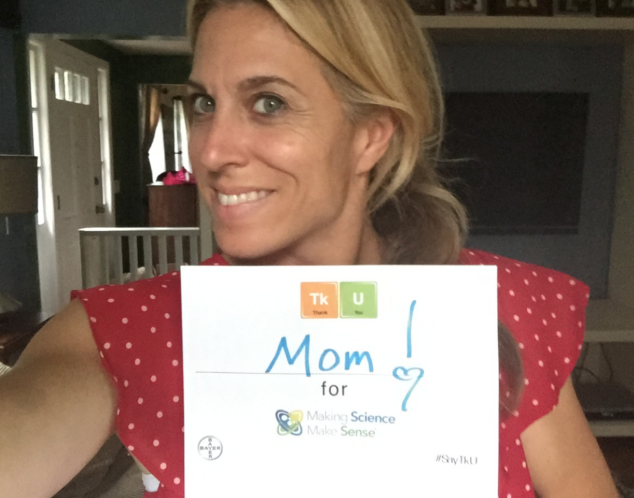 And to my mother, thank you for giving me the gift of being my mentor. Most important now, you've lit that spark in me to give it to my children. The cycle continues.
For more information on Bayer's Making Science Make Sense, head here.