It's FOOTBALL TIME!
This is how I really know summer is officially GONE!
Tonight is the Patriots VS Steelers game at 8:30PM.
I was born and bred a Patriots fan… but I married a Steelers guy (and have bred 4 devout Steelers fans, too!).
This morning I created 2 different looks for the game – the question is, Do I go with the right or the left look?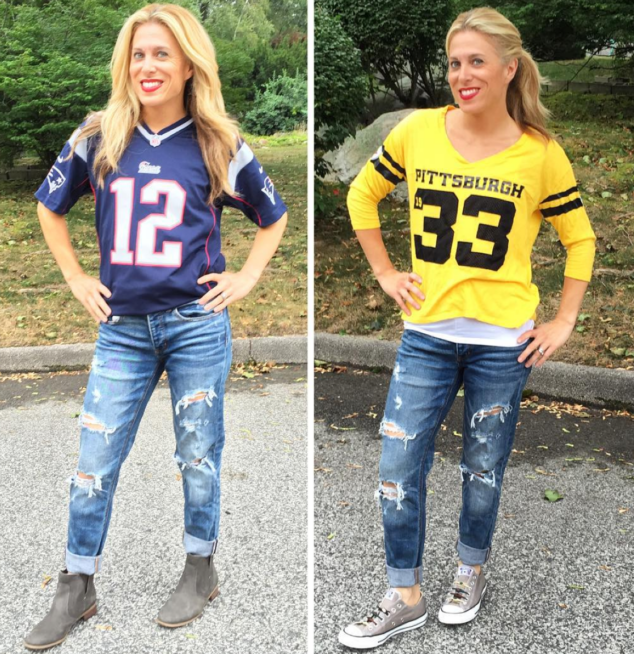 I'm thinking one look for the 1st 1/2, the 2nd look for the 2nd half.
All's fair in love and war… even football!