As you know from my daily videos on YouTube, my daughter Victoria is OBSESSED (yes, OBSESSED) with the YouTube Kids App. I swear – as I'm writing this very post – she's watching shows on my phone with it this very second. I adore the YouTube Kids App because it allows me to feel safe and secure about what she's watching because everything is kid-friendly and approved. I don't have to worry about ANY inappropriate content being viewed and there's something very comforting in that fact.
I'm excited to share that I've partnered with YouTube on their YouTube Kids App and I'm on their Parents Panel. It's a HUGE honor to me because it's exactly what my passion is and I love being part of this incredible company as the voice of a parent. As being part of this Panel, I get great, important and wonderful information to share with my readers – and I'm excited to do so today!
Starting yesterday, you can watch videos from YouTube Kids on your TV!! The app now works with Chromecast, Apple TV, game consoles and smart TVs. And, you can also now set a custom passcode to access parental controls.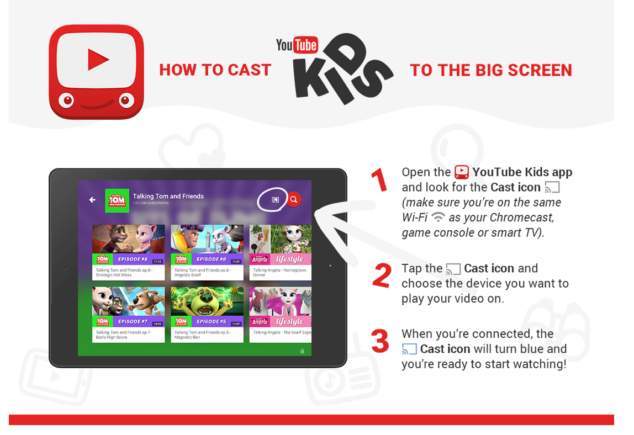 This is AWESOME news because this was something that we – as Parents on the Panel – were asking about at one of our meetings!!
So amazing!!!
I will keep updating as I get news to share, too!!