There's something about the color red that always makes me happy. It's a bold color. It's a vibrant color. It's just a stunning color that stands out and I love that about it.
I recently got a gorgeous new red blouse from (my fave) cabi clothing! It's their Diamond Blouse and it's absolutely perfection.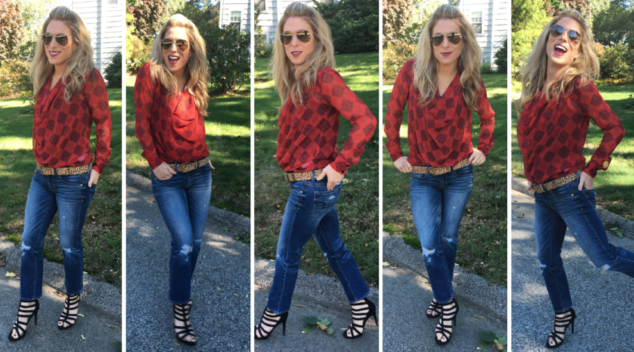 I love it because it's the kind of top you can wear out with the girls, out to dinner with your spouse, to a meeting at school and to work. It's an everything-kinda-blouse and we all need these types of items in our closets! This soft blouse drapes in the front of the neck, and has a peekaboo keyhole opening between the shoulders. It truly is just the best to have on hand for any occasion, especially with the holidays coming up soon!
The best part about today? I got to pair it with jeans, my leopard belt (ahem… cabi lovers, you know this one!) and my supper black strappy heels! I felt comfortable and chic and trendy all at the same time!
But that's not all! It is fall here in Rhode Island, so I need a good jacket to layer on top when it starts to get a little chilly this afternoon!!
Say hello to cabi's Minka Coat.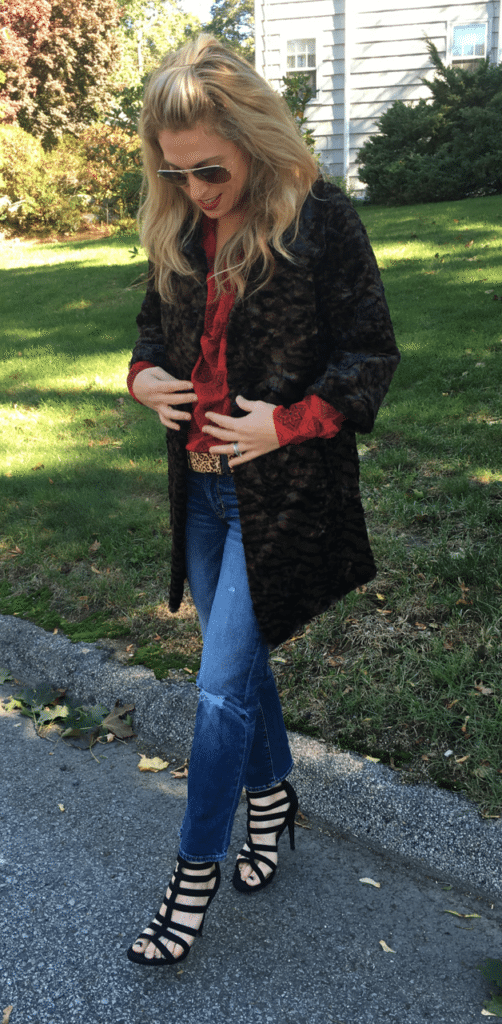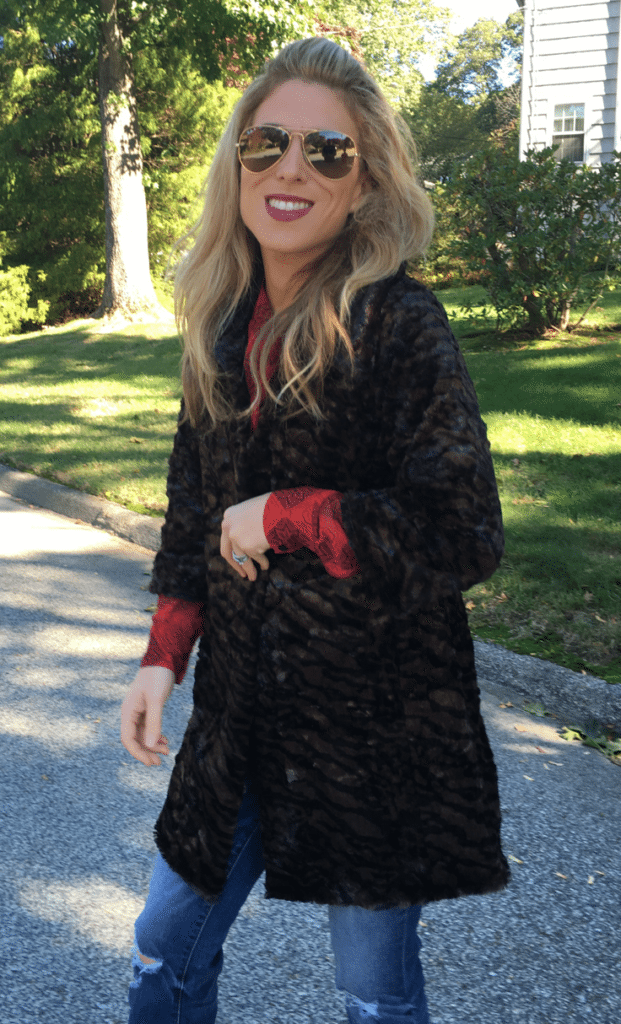 Minka is a must-have… in a dreamy faux fur, this vintage-inspired update to cabi's Fall '12 Cocktail Jacket is irresistible to touch and gorgeous to look at. This is a fully lined, mid-thigh length coat. With hues of chocolate and black, front pockets, and three- quarter length sleeves, this comfy coat will go with everything in your closet. The updated collar and self-covered oversized buttons give it a fun, yet sophisticated look.
It's the softest coat ever, too!
My fashion advice, head to a cabi party soon to scoop up some of these amazing pieces!! I'm excited to share more, too!!
If you're interested – here are details as to getting in touch with a cabi stylist. Always feel free to reach out to me, too – I can connect you with one as well!!
Disclosure: The clothing was sent for me to review.