I have found the best tweed jacket for women – super flattering for any figure while being timeless and stylish for any occasion.
Morning everyone! I'm back from Vegas! What a wonderful time at the ABC Kids Expo. If you're ever able to attend, it's an AWESOME how to walk around and see the new trends coming along for all things baby!
While in Vegas I had a different outfit for every day and every evening, but I DIDN'T GET ANY PHOTOS!! I was so bummed when I looked back and saw that I didn't capture anything. It's funny because I was with Vera and if there's anyone who gets why I would need 100 photos on the sidewalk of my look for my blog, it's her!
So this morning! I'm back and excited to share some "home" style looks for you guys!! Today is all about TWEED and DENIM. I'm truly obsessed with finding blazers that I can wear throughout the fall/winter for work AND play. I'm that girl that will never wear a matching suit, but I will absolutely mix and match the pieces!
I took this gorgeous Tweed blazer from Chadwicks Boston and paired with my Signature by Levi Strauss & Co.™ Simply Stretch Modern Boot Cut jeans!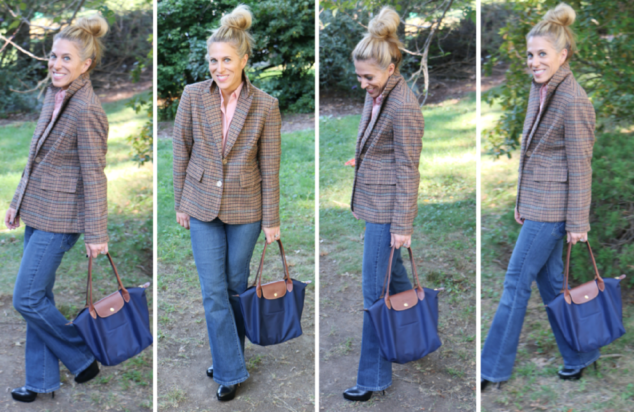 I love that this look is classic, but also chic at the same time. I grabbed my HIGH black booties for some extra height (I'm only 5 feet!) and my Longchamp bag to toss my goodies in!! Off I go!! I love, love, love the ease of this look and that I can really wear it anywhere!
Related Article: Long Wool Coat for Women
Best Tweed Jacket for Women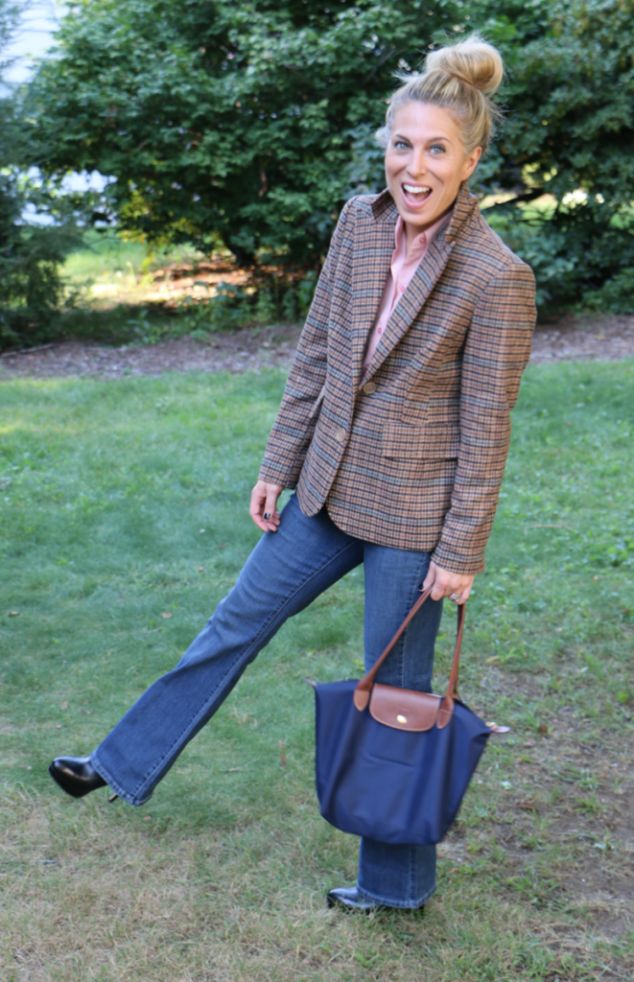 My fashion advice, invest in some really great blazers that you can use over and over and over again. I have a ton of black and navy blazers, but was really excited to branch out and grab some different styles and patterns this season!
Happy Fashion everyone!
XO